Exotic: Gamelan LPs
Gamelan, Indonesian, Malaysian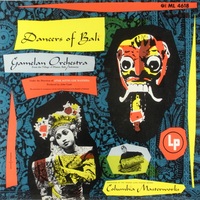 The Word: Most records from and about Indonesian are gamelan, and those who know about this stuff distinguish between the more upbeat and exciting Balinese style versus the more serene Javanese style. Of course there are also the usual "other" records that have been influenced by gamelan that aren't quite the real thing. And there are simply those records that have to do with Indonesia in general.
Here you'll find mostly pure gamelan, and they'll be the classics, many featuring the famous Ketjak, or "monkey dance." Sound buffs and samplers can't go wrong. It's also fantastic straight listening for anyone, be it for sounds' sake or something fantastic to read by. For more info on many other Indonesian and Gamelan records, please see the gamelan page in our guide.
Links: are to artists bio/discog pages in the Hyp Records guide:

Images: accurately represent items but are not always the exact copy listed/purchased
Discount: ALWAYS try to buy more than one item at a time
---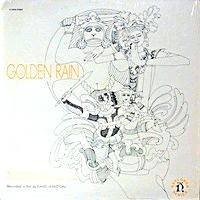 Gamelan Gong Kebjar: Golden Rain--Balinese Gamelan Music/Ketjak--the Ramayana Monkey Chant; Nonesuch Explorer H-72028; sealed S $30 (or N/N shrink S $30, specify) -- gamelan; THE legendary, unabridged, side-long (22+ min.!), thrilling, definitive version of the Ketjak (monkey-dance chant--ultimate vocal insanity--DJs/samplers will love) as well as top gamelan performances; in this one LP you get one side each of the two greatest aspects of Indonesian music: hypnotic Balinese gamelan and the fascinating Ketjak; times like these demand the MONKEY CHANT!!!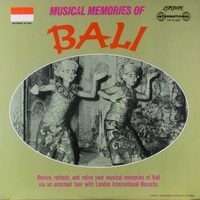 Gamelan Orchestra from Pliatan: Musical Memories of Bali; London International TW-91308; E+/N $40 -- gamelan; the definitive early gamelan record!; reissues rare UK Argo LP Music from Bali (Argo RG-1) as well as a US version (Music of Bali (Westminster Hi-Fi WAF-201) but we like this edition for its winsome jacket photo and great sound (high gain, no noise, probably better than the earlier versions); directed by Anak Agung Gde Mandera; note that the jacket claims it was recorded in Bali, which is untrue--the gamelan was recorded in concert in London!; The Overture--Kapi Radja, Tamililingan (Bumblebees), Ketjak (Monkey Dance), Legong (all of Side 2)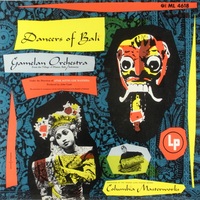 Gamelan Orchestra from Pliatan: Dancers of Bali; Columbia Masterworks ML-4618; grey label 6-eye/deep groove N-/E- $30 -- gamelan; directed by Anak Agung Gde Mandera; a classic in colorful jacket with good liner notes; without crediting properly, it seems to combine the classic UK Argo recordings Music from Bali (Argo RG-1 and RG-2) but with at least one tune (Legong) abridged; The Overture--Kapi Radja (Melody from North Bali), Angklungan, Tamililingan (Bumblebees sip honey), Baris, Gambangan (Ancient Melody), Kebyar, Gender Wayang; Angkat--Angkatan (Music for a Shadow Play), Legong (a. Lagu Chondong, b. Pengipuk, c. Garuda)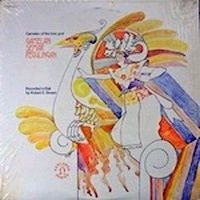 Gamelan Semar Pegulingan--Gamelan of the Love God; Nonesuch Explorer H-72046; 1972; N/N shrink S $25 -- gamelan; rec. Robert E. Brown; scarce and one of the best!; note: shrink has been neatly clear-taped to the open seam (inside)--some people do such things (doesn't affect anything and is easily removed as you should do, shrink being pointless under the provided plastic outer sleeve); 41 minutes of intense, uptempo selections: Tabuh Gari, Gambang, Tabuh Pisan, Barong, Sinom Ladrang, Legong Kraton--Playon (long, downtempo); YOU NEED the LOVE GOD!!!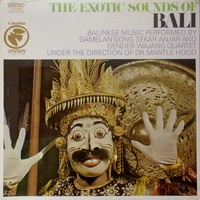 Gamelan Gong Sekar Anjao & Gender Wajang Quartet: The Exotic Sounds of Bali; CBS/Odyssey 32-16-0366 (reissues Columbia Masterworks MS-6445; 1963); sealed S $30 (or cutout E/N- S $20, specify) -- Balinese gamelan; dir. Dr. Mantle Hood; terrific set, great sound!; Baris-Bapan, Sekar Sungsang, Tabuh Teluh, Rebong, Legong, Lagu Delem, Selir, Pemungkah, Genderan-Kebyar-Pandji Semeran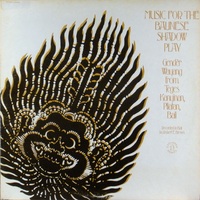 Gender Wayang: Music for the Balinese Shadow Play; Nonesuch Explorer 72037; ?/1969; E/N S $20 -- gamelan; recorded by Robert E. Brown in Teges Kanyinan, Pliatan, Bali; Pemungkah, Rebong, Sekati, Sekar Sungsang, Sekandi, Mesem, Batel, Rundah, Tabuh Gari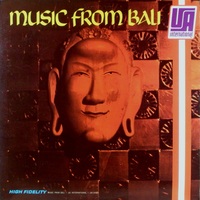 Gamelans, Various: Music from Bali; United Artists International UN-14535; 1968; N-/N* $30 -- gamelan; arranged by Joachim E. Berendt; has one genggong/mouth-harp piece!; Gong GeDe of Bedulu (The Ketjak of Bona, Tabohr Tiga, Plajon), Orch. Pelegongan of Abian-Kapas (Legong), Geng Gong of Iseh (Margapati, Tluktak, Ginada), Gong GeDe of Midjil (Panji Semaran Parts 1 & 2); *a press bump sounds, but it's clean
© Hip Wax