Soul-Jazz Flute: Original LPs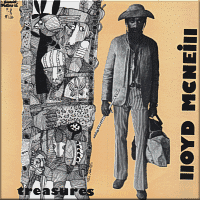 The Word: The first name in soul-jazz flute is Lloyd McNeill, who never compromised his art for commercial reasons. Top names accompanied him on six self-produced, private-press masterpieces of "spiritual soul jazz." Moe Koffman, Jeremy Steig, Frank Wess, and other flutists of note are listed here, too.
Links: are to artists bio/discog pages in the Hyp Records guide:

Images: accurately represent items but are not always the exact copy listed/purchased
Discount: ALWAYS try to buy more than one item at a time
---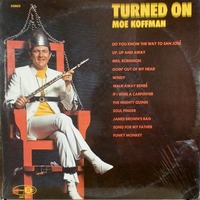 Moe Koffman: Turned On; Jubilee JGS-8016; N/N- shrink-partial S $25 -- mod soul-jazz flute/funky mod-soul-jazz-rock; nothing beats a scarce Jubilee in top shape, stereo; the swinging shepherd's gotten into a hip, brand new bag with this one (one of three groovy-era LPs that DJs need), as titles indicate: Mrs. Robinson, Up Up & Away, Soul Finger, If I Were a Carpenter, Goin' Out of My Head, Funky Monkey (great original), Do You Know the Way to San Jose, The Mighty Quinn, Windy, Song for My Father (Horace Silver!), Walk Away Renee, James Brown's Bag (an original)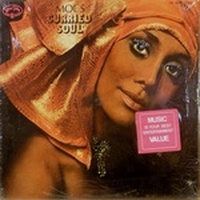 Moe Koffman: Curried Sole (a.k.a. Moe's Curried Soul); Buddah/Kama Sutra KSBS-2018; 1st, cutout N/N shrink S $30 (or 2nd, cutout E/N S $25, specify) -- soul-jazz flute/sitar; his hippest and best, not just for the bongo-break-featuring, funky-sitar original "Curried Soul" (jacket even gives a food recipe!) but also for wonderful covers of Sunshine Superman, Cantelope Island, High Heel Sneakers (seriously funky!), etc., plus such worthy originals as Anteaters Dance; plenty here for DJs, weird-world-hybrid collectors, jacket fetishists, etc...(YOU!)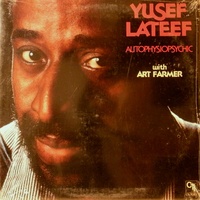 Yusef Lateef: Autophysiopsychic; CTI-7082; 1977; sealed gatefold S $20 -- Robot Man, Look on Your Right Side, YL, Communication, Sister Mame
Lloyd McNeill Items for Sale
For further information, photos, and discography see the Lloyd McNeill page in the Hyp Records Guide. This section is limited to items available.
All items created and privately pressed by Lloyd McNeill except as noted.
EXCLUSIVE: [Spiritual] soul-jazz flute records--original stock! We are very pleased to offer the very limited stock kept by the flute master himself all these years; all-original, self-produced, private-press, soul-jazz legends at irresistible prices (less than the typical $80-150 price for used copies); every fan of jazz, flute, or Andrew White (McNeill's longtime DC cohort and co-producer) should have these records!


Lloyd McNeill: Treasures; Baobab 1; 1976/1975
Lloyd McNeill, flute

Dom Salvador, piano

Cecil McBee, bass

Brian Brake Portinho, drums

Ray Armando, percussion
Griot
As a Matter of Fact
Salvation Army
You Don't Know What Love Is
Comment: Very much in demand now thanks to sampling (or use) of "Griot" which you can listen to now on YouTube. We consider it a natural pair with Tori; both are highly recommended.
Availability/terms: The remaining original stock of fewer than 100 copies, acquired sealed directly from Lloyd McNeill, is sold as new but opened by us (N/N shrink). We have opened each just to check quality, as a scant few copies had a slight warp and have been removed from sale. All copies offered here have been checked and are guaranteed to play properly (whether they lie perfectly flat or have a subtle wave that doesn't affect play), which really is even better than sealed. Rock-bottom price: $60 + s/h (less than the used price elsewhere).
Also available: one spare Treasures jacket, perfect/in the shrink; inquire/order


Lloyd McNeill: Tori; Baobab BE-654; 1978
Lloyd McNeill, flute
Dom Salvador, Buster Williams, Victor Lewis, Howard Johnson, Dom Um Romao, John La Barbera, Amaury Tristao, Nana Vasconcelos w/thanks to Andrew White & others
O Mercado (Brazilian Market)
Tori (in 3 parts)
Tzigane
Sambinha
Time Still/Passaro--Pifaro (Flute Bird)
Tranquil
Comment: Sampled illegally by a Philly DJ several years ago. Same vintage as Treasures but a little funkier (good for DJs) and as yet not as well-known to collectors and fans.
Availability/terms: Sealed original stock, very few left! $60 + s/h.
The Lloyd McNeill Quartet: Asha; Asha One; 1969
All compositions, poem, & jacket art by Lloyd G. McNeill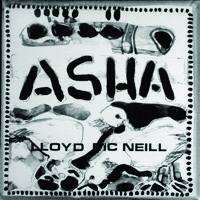 Lloyd McNeill, piccolo & flute
Gene Rush, piano
Steve Novosel, bass
Eric Gravatt, percussion
Paul Hawkins, Latin percussion

Second press in b/w jacket (new artwork). Back features photo of McNeill & text "This is a reissue"
Asha
As a Matter of Fact
Two-Third's Pleasure
Dig Where Dat's At!
St. Margaret's Church
Effervescence
Warmth of a Sunny Day
Comment: There is a contemporary reissue available, but this is the only version with this artwork. McNeill issued it himself, way back when, from the unaltered original masters.
Availability/terms: 1 only. Condition: N-/N-; $150.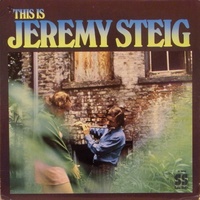 Jeremy Steig: This Is; Solid State SS-18059; gatefold N-/N S $25 -- soul-jazz flute; one of his best, very hard to find even used, but this we bought sealed (and opened only because we suspected a rewrap but it's fine); all kinds of great stuff, from the funky to the fuzz-rock (psyche) to avant/out, even bagpipe simulation (Mac D)!; Flute Diddley, Hang on to a Dream, Teresa's Blues, Don't Make Promises, Rational Nonsense, Lenny's Tomb, Insanity, Mac D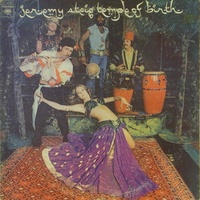 Jeremy Steig: Temple of Birth; Columbia KC-33297; 1975; promo V/N S $25 -- soul-jazz flute; rare-groovy LP sports a misleading belly-dance theme (jacket and titles only, not what it sounds like) but instead it's stone funky all the way; w/Alphonse Mouzon and even [a restrained] Johnny Winter!; great disc, jacket has rub wear; King Tut Strut, Gale, Ouanga, Mountain Dew Blues, Goose Bumps, Belly Up, Temple of Birth, Shifte-Telle Mama, Rupunzel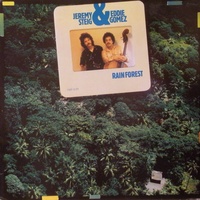 Jeremy Steig & Eddie Gomez: Rain Forest; Gema/CMP 12 ST; 1980; promo E+/N S $25 -- soul-jazz flute; great stuff (much like other work by each separately), very hard to find in the US!; w/Ray Barretto, Mike Nock, Nana Vasconcelos, Steve Gadd, Jack DeJohnette, Karl Ratzer; Dugnafied, Rhomb Line, Sacrifice, Rain Forest, Amazon Express, Rosa, Carnival Sonata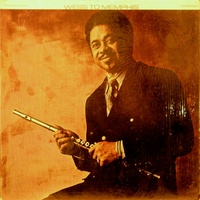 Frank Wess: Wess to Memphis; Stax/Enterprise ENS-5001; 1971 gatefold white-lable promo N-/N- S $20 -- soul-jazz flute--funky and great!; definitely get this and Flute of the Loom--two great values in jazz funk; Under Hog, Ooh Child, Signed Sealed Delivered, Cubano Chant(!), Willow Weep for Me, Fool on the Hill, Catchy, Wessward Ho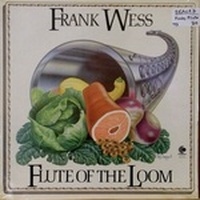 Frank Wess: Flute of the Loom; Stax/Enterprise ENS-5006; 1973; sealed cutout S $20 -- soul-jazz flute; one of the greats of flute, here getting funky (also w/some electric sitar and bongos) w/Get On Board (The Train is Coming), Wade in the Water, Dock of the Bay...
© Hip Wax