Soul-Jazz & Funk Guitar: Original LPs
guitar, sitar, ukulele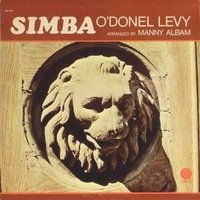 The Word: Guitar as lead instrument in jazz has always been controversial, but by the soul-jazz era you had some major masters of funk backed up by great horn players, drummers, bassists, and organists. Some others went with the '60s sitar craze, and at least Lyle Ritz proved that the ukulele as jazz instrument could break out beyond the odd Hawaiian tune of antiquity.
Links: are to artists bio/discog pages in the Hyp Records guide:

Images: accurately represent items but are not always the exact copy listed/purchased
Discount: ALWAYS try to buy more than one item at a time
---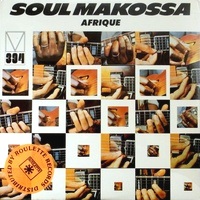 Afrique: Soul Makossa; Roulette/Mainstream/Red Lion 394; 1973; sealed (w/Roulette distribution sticker) S $40 -- guitar funk/Afro-Beat/percussion; classic session (credited as "Chubokos" on 45) w/jazz-funk heavyweights Charles Kynard, Paul Humphrey, David T. Walker, Ray Pounds, Chino Valdes, King Errisson..; better considered as rare-groove, guitar-led jazz-funk than Afro-Beat despite the title cover of the Manu DiBango smash; Soul Makossa, Kissing My Love, Sleepwalk, Let Me Do My Thing, Slow Motion, Hot Mud, House of Rising Funk, Dueling Guitars, Hot Doggin', Get It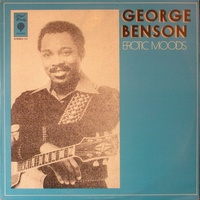 George Benson with the Harlem Underground Band: Erotic Moods; Paul Winley 131; 1978/1970; N-/N- S $30 (or E/E+ S $25, specify) -- funky soul-jazz guitar/Afro-Beat/funk; essential for the full-length version of Afro-Beat/breakbeat classic "Love Potion-Cheeba-Cheeba" (attributed elsewhere to Mighty Tom Cats); rest great too!; w/heavyweights Ann Winley, Ruben Wilson, Dave Baby Cortez, Willis Jackson..; Erotic Moods, Fed Up, Loose Joints (great!), Overture Erotic, Smokin' Cheeba-Cheeba, Sweet Taste of Love
Dennis Coffey & the Detroit Guitar Band: Evolution; Sussex SXBS-7004; cutout E-/N- S $25 (or E-/E- S $15, specify) -- guitar funk; his classic masterpiece (best LP), essential at least for the highly influential, smash-hit, bongo-rock/funk masterpiece "Scorpio" (covered by Johnny Frigo, Kashmere Stage Band, etc.); a few other tunes really make the grade too; priced lower for substantial jacket rub wear--but the disc is fine!; Getting it On, Whole Lotta Love (Led Zep!), Summertime Girl, Scorpio, Garden of the Moon, Impressions of, Sad Angle, Big City Funk, Wind Song, Good Time Rhythm & Blues Band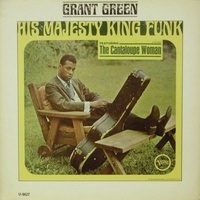 Grant Green: His Majesty King Funk; Verve V-8627; 1965; gatefold E-/E+ $50 -- soul-jazz guitar; w/Larry Young, Candido Camero, Harold Vick, Ben Dixon; well known as a rare goodie, so we haven't done much to describe it, but it's one to have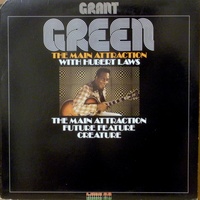 Grant Green: The Main Attraction; Kudu KU-29; 1976; cutout E+/N- S $25 -- w/Hubert Laws; A-side a 19-minute funkfest, B-side split b/w 2 long cuts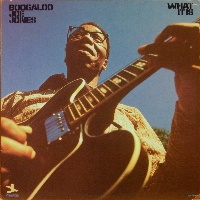 Boogaloo Joe Jones: What It Is; Prestige PRST-10035; cutout N/N S $40 -- soul-jazz guitar; w/Bernard Purdie..; one of his best and most desirable LPs; this is the "RE" pressing (a vintage Prestige repress, in other words, with the same green label and everything exactly like the 1st press) in immaculate condition (bottom right corner cut is the only flaw)--so doncha be no fool; Ain't No Sunshine, I Feel the Earth Move, Fadin', What It Is, Let Them Talk, Inside Job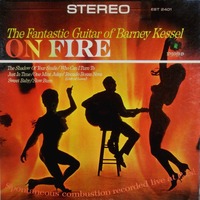 Barney Kessel: On Fire; Emerald EST-2401; E+/V+ S $40 -- guitar; live; distributed by Phil Spector Productions' Philles Records, it's essentially a private-press rarity from LA; it is his first live LP (trio setting) and the sound is quite good, although we fault the pressing for consistent background noise (unless it's just this copy); elsewhere it always goes for considerably more (2x-6x!), so you'll do very well with this if it's your kind of thing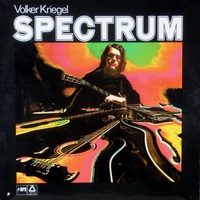 Volker Kriegel: Spectrum; MPS 21-20874-5; 1971; Dutch pressing cutout N-/N S $60 -- guitar/sitar; you know him as Dave Pike's axeman/sitarist on "Mathar" and others (here joined by Peter Trunk bass, Peter Baumeister drums, John Taylor e-piano, Cees See, percussion); the must-have breakbeat-y sitar-funk classic on this one is "Zoom," but there's great work throughout, be it acoustic or out/free playing led by electric guitar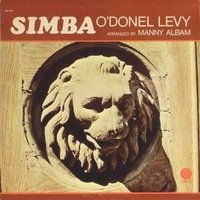 O'Donel Levy: Simba; Groove Merchant GM-526; 1973; E+/E+ S $35 (or cutout E-/E+ S $20, specify) -- soul-jazz guitar; his best LP by far (arr. Manny Albam) and a standout LP on the label, which has plenty of other good titles, too; full of top funky/uptempo/exotic cuts for DJs; Bad Bad Simba (7+ minutes of funky guitar w/horns YOU NEED!!!), Sad Sad Simba, Kilimanjaro Cookout (you may know the version that highlights Buddy Rich's equally terrific Groove Merchant GM-528 LP), Sierra Lonely, Nigerian Nights, Joni, Playhouse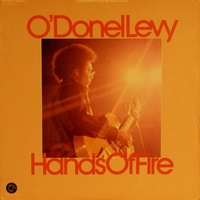 O'Donel Levy: Hands of Fire; Groove Merchant Groove Giants GM-4408; 1974; 2-LP gatefold [reissues "Simba" & "Black Velvet"] cutout E/N- S $20 -- soul-jazz guitar; 2 great GM titles, 2 of Levy's best, great price/condition (a godsend for DJs and all others)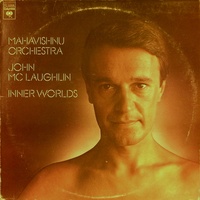 Mahavishnu/John McLaughlin: Inner Worlds; Columbia PC-33908; 1976; E-/N S $25 -- famous for the sampled "Planetary Citizen" (breakbeat/vocal) but just as desirable for the even wilder "Miles Out" (intense, adrenalin-rush-causing space sounds and funky!), exotic "Lotus Feet," and others; if you're going to have just one Mahavishnu or JM LP, definitely make it this one!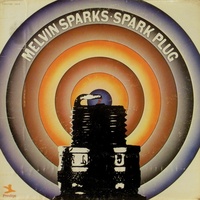 Melvin Sparks: Spark Plug!; Prestige PRST-10016; V+/V+ S $25 -- soul-jazz guitar; fantastic rarity; Who's Gonna Take the Weight, Spark Plug (slight scratch at the start), Conjunction Mars (some noise on this cut), Alone Together, Dig Dis; not too shabby a copy at all, especially at the price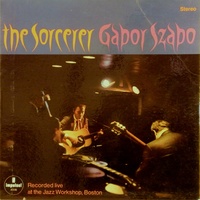 Gabor Szabo: The Sorcerer; ABC/Impulse ASD-9146; 1967; gatefold E+/N S $20 -- live; The Beat Goes On, Space, O Barquinho, Mizrab..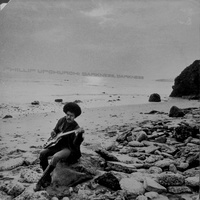 Phil Upchurch: Darkness, Darkness; Blue Thumb BTS-6005; 1972; 2-LP gatefold E/N S $25 -- soul-jazz guitar; 4 sides of classic, funky guitar by a master; w/instrumental help from Donny Hathaway; Cold Sweat, Inner City Blues, Darkness Darkness, You've Got a Friend, Fire & Rain, What We Call the Blues, Sweet Chariot, Sausalito Blues, Love & Peace, Please Send Me Someone to Love
© Hip Wax