Latin subpage: Joe Bataan LPs & 45s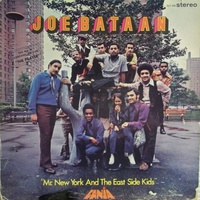 The Word: Joe Bataan epitomizes one of the three streams of Latin soul; in his case it's the "soul" of old doo-wop songs updated and underpinned with Latin percussion and other instrumentation. Where Fania's Latin-soul offerings ran the risk of "sameness," Joe Bataan broke out with a new sound, albeit one based on the street-corner singing of his youth. The Filipino in his ancestry just indicates a terrific singer. After the Latin-soul era had run it course, he stuck with the funk, and Latin funk or Latin disco doesn't get any better than Joe Bataan.
Here you'll find the Latin-soul records (Fania and sometimes Bataan's own label but using the Fania masters) and sometimes the later funk. As always, if it's New York Latin from the right era, you need originals to get the sound of the original masters.
Further below: Joe Bataan 45s
Links: are to artists bio/discog pages in the Hyp Records guide:

Images: accurately represent items but are not always the exact copy listed/purchased
Discount: ALWAYS try to buy more than one item at a time
---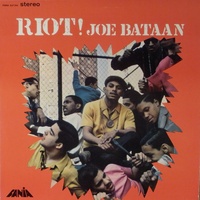 Joe Bataan: Riot!; Fania SLP-354; 1968 (1972 cloud pressing) N-/N- S $150 -- Latin soul; miraculously clean stone classic (nearly a greatest hits in itself); It's a Good Feeling (Riot), For Your Love, Muneca, Pa' Monte, What Good is a Castle, Daddy's Coming Home, Mambo de Bataan, My Cloud, Ordinary Guy (improved version)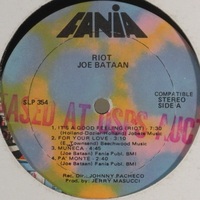 Joe Bataan: Riot!; Fania SLP-354; 1968 (1972 cloud pressing) generic/N- S $50 -- stamped "Purchased at USPS auction" across the A-side label (we've never seen that before!); clean disc in a generic jacket--ideal for anyone seeking an upgrade, at least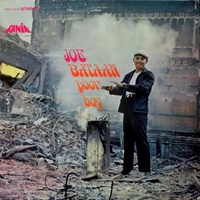 Joe Bataan: Poor Boy; Fania SLP-371; 1969; cloud (green/1st) E/E- S $90 -- Latin soul; rare!; many consider it his best LP other than greatest hits, which draw heavily from this; Poor Boy, Freedom, Pepe el Toro, Obatala, Uptown, Sad Girl, Bravo, Pajarito, So Young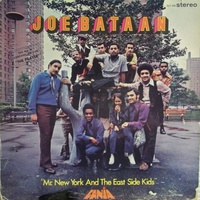 Joe Bataan: Mr. New York & the East Side Kids; Fania SLP-395; 1971; E-/E- S $90 -- Latin soul; top and bottom seam splits and a couple of light marks but a solid player (just a very little noise briefly in one or two spots); My Opera, Aguanta La Lenta, Chili Beans (instrumental), When We Get Married, The Prayer, Puerto Rico Me Llama, Es Tu Cosa (It's Your Thing-!!!), Make Me Smile (good Chicago cover), More Today than Yesterday, Juan Juan Lechero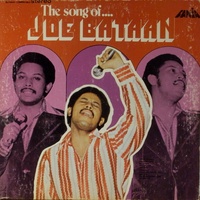 Joe Bataan: The Song of Joe Bataan; Fania SLP-411; gatefold V+/E+ S $125 (or V/E S $100, specify) -- Latin soul; comp; 1 of his 3 best (along with Poor Boy & Afrofilipino) and one of his rarest!; original NY pressing of his truly greatest Fania hits (good luck getting clean original stereo of "Gypsy Woman" otherwise); priceless for the inside-gatefold magazine article reprint with 14 cool photos and copious bio details (of his gang days, etc.); Gypsy Woman, Ordinary Guy, My Opera, Special Girl, Uptown, Poor Boy, It's a Good Feeling (Riot), Sad Girl, Daddy's Coming Home, Subway Joe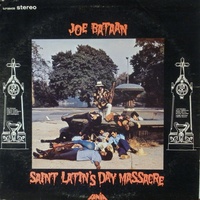 Joe Bataan: St. Latin's Day Massacre; Fania SLP-420; 1972; 2nd E+/E+ S $150 (or 1st E/E- S $100, specify) (or 1st E-/E- S $90, specify) -- Latin soul/salsa; we've seen beaters priced higher, and these aren't beaters!; well worth it for the original sound and total JB experience, which in the case of this LP means some of his best work in both Latin soul (the singing) and "primordial salsa" (instrumental sections), both of which by this time were well developed and still smokin'; Coco-E, I Wish You Love Parts 1 & 2, Para Puerto Rico Voy, If I Were a King, Charangaringa, Ramona, El Regreso, Mujer, Shaft (yes, theme from Shaft!--left off the stereo version of an earlier LP but reincluded here!)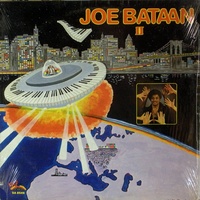 Joe Bataan: Joe Bataan II; Mericana/Salsoul SA-8549; 1981; cutout N/N shrink S $30 -- the '80s usually mean crap, but Bataan did some nice things on this one, so it's worth having and worth offering here; "Ling Ching Tong" is the pick, nearly qualifies as "fu funk"; "Forever" and "Supergirl" also are good; great photos on the inner sleeve
Joe Bataan: Original 45s/EPs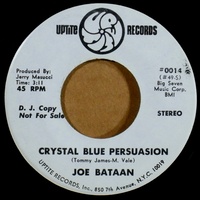 Joe Bataan: Crystal Blue Persuasion/mono; Fania/Uptite 14; white-label promo N- S $20 -- Latin soul; as-new promo of hit track from the very rare "Singin' Some Soul" LP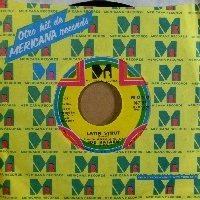 Joe Bataan: Latin Strut/Peace, Friendship, & Solidarity; Mericana M-7157; 1974; 1st press N $30 -- Latin soul; unplayed & in the original Mericana sleeve (released also as a Victor single, oddly enough)
© Hip Wax