Latin subpage: Ricardo Ray/Bobby Cruz LPs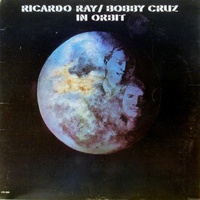 The Word: The first Latin-soul label was Fonseca, and the house band (often uncredited on other artists' records) was the orchestra of Brooklynite Ricardo Ray and his vocalist/partner Bobby Cruz. If you had a record on Fonseca before moving to Alegre, Tico, or Fania, it was like being recorded by SMC when you first arrived in New York.
Richie Ray and Bobby Cruz on Alegre are a more polished sound, including some very ahead-of-their-time recording techiniques and effects. Eventually they had their religious period but all of their Latin-soul work is so good, you may want to check out even that.
As always, in New York Latin only the originals give you the sound of the original masters.
Links: are to artists bio/discog pages in the Hyp Records guide:

Images: accurately represent items but are not always the exact copy listed/purchased
Discount: ALWAYS try to buy more than one item at a time
---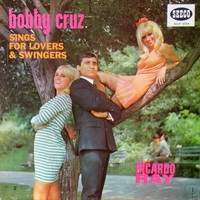 [Ricardo Ray &] Bobby Cruz: Bobby Cruz Sings for Lovers & Swingers; Seeco SCLP-9339; sealed ES $200 -- descarga/Latin/early Latin soul; this turns up so rarely no one online has identified what it is yet, but it's ten tracks of precious Fonseca singels (originally released on 45 and 78) so rare you may as well fuggedaboudit (we actually have one 78 of all things!!!); Descarga, Sangre, Vamos a Ver, Palelo, Pachanga Mania, Ban Ban, Mambo Tata, Ja Ja, El Maton (the killer--really is primordial Latin soul and it SWINGS!!!), La Vida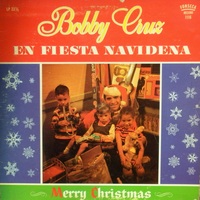 [Ricardo Ray &] Bobby Cruz: En Navidad (jacket: En Fiesta Navidena/Merry Christmas); Fonseca SLP-1116; white label, deep groove N/E- shrink $100 (or white label, deep groove E-/V- as is $60, specify -- Christmas boogaloo; fantastic, the best Latin-soul Christmas LP there is, bar none!; Seis Chorreao, White Christmas, Esta Navidad, Los Pastores, Maria, Bella es la Navidad, Ten Piedad, Great God Almighty, Little Drummer Boy; better copy clean but graded for a couple of press bumps that do sound; lesser copy is worn, but plays heroically well despite looking like death--distracting noise just in some tracks (it's mostly fine)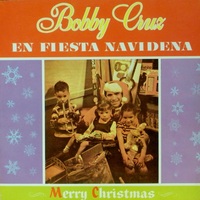 [Ricardo Ray &] Bobby Cruz: En Navidad (jacket: En Fiesta Navidena/Merry Christmas); Performance 8520 (1983 Venezuelan reissue of Fonseca SLP-1116); N-/N $75 -- well worth having especially in conjunction with the original (ask for discount on the pair); the 1980s Venezuelan reissues are much better than the notoriously poor 1970s ones and it's Fonseca!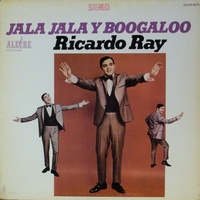 Ricardo Ray: Jala Jala y Boogaloo; Branston/Alegre SLPA-8570; 1st/thick vinyl E/E- S $40 -- Latin soul/Latin; Latin-soul superstars Richie Ray & Bobby Cruz reach their peak in these classic two volumes (and for most it's the best Latin soul they'll ever hear, as the earlier Fonseca is so rare); it's also a highlight/masterpiece for Alegre and producer Pancho Cristal; you deserve to hear and have the original--rare!; Richie's Jala Jala, Baby Don't You Cry, Colombia's Boogaloo, Stop Look & Listen, Lo Atare La Arache, Cabo E, Gentle Rain, 3 & 1 Mozambique, Bomba Camara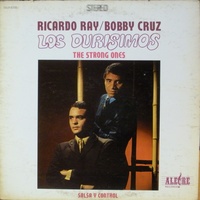 Ricardo Ray & Bobby Cruz: Los Durismos/The Strong Ones--Salsa y Control; Alegre SLP-8700; 2nd V+/V+ S $25 -- Latin soul; fantastic, one of their best, hard to find, esp. in stereo; some marks & noise in spots but generally a respectable player; Lighten Up Baby, Lazy Day, Pancho Cristal, Yo Soy (Babalu), Libre Soy..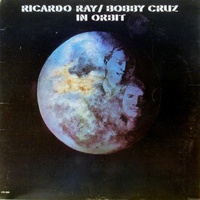 Ricardo Ray & Bobby Cruz: In Orbit; Branston/Alegre LPA-886; 1971/1970; sealed cutout $50 (or E/E- $35, specify) (or cutout E-/V+ $25, specify) -- one of their best and by far weirdest/most psychedelic; features strange, creative, inspired versions of TV themes by the Monkees and even Woody Woodpecker(!!!); hip jacket art rounds out a groovy far-out space trip from the height of the Latin-soul era; you won't find this good a treasure available at this low a price for very long; Ricardo Ray in Orbit (descarga), Last Train to Clarksville (vocal and instrumental versions), The Woodpecker/Bombo Camara, Cactus Flower, Ad Libs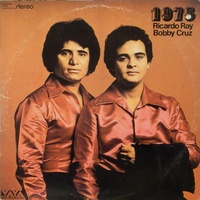 Ricardo Ray & Bobby Cruz 1975; Vaya VS-33; 1974; cutout E/E+ S $30 -- mod/Latin soul; "Richie Ray 1975" is the major funky cut on a solid winner
© Hip Wax