Spoken LPs
spoken narrated words poems literature story comedy commerce politics sex/sex-ed instruction strange cult fiction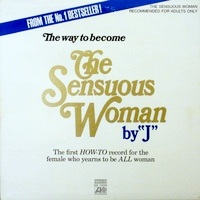 The Word: The odd "spoken" or partly spoken record on may be listed elsewhere, associated by idiom, but the majority are listed below. Works of literature on record (especially on the Caedmon label, listed under "Caedmon" by number), poetry read aloud, children's records not listed elsewhere, comedy, and unusual records such as those promoting commercial products are among the many likely possibilities listed here.
Money, politics, religion, sex -- all the things you're not supposed to talk about at parties!
Links: are to subpages or artists bio/discog pages in the Hyp Records guide:

Images: accurately represent items but are not always the exact copy listed/purchased
Discount: ALWAYS try to buy more than one item at a time
---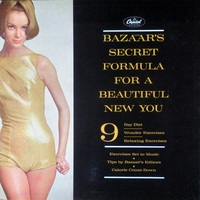 Harper's Bazaar Exercise Album (Bazaar's Secret Formula for a Beautiful New You); Capitol WAO-1522; N-/E $20 -- instructional/exercise/self-image; why drive yourself nuts listening to brash noise trying to become a hard Zumba girl when you can set your sights differently, more on the level of a second-rate Bond girl lounging by the pool in a Mad Men scene?; NY fashion mag hires an accented voice to tell you how to exercise...the sophisticated way: with gentle Continental or celestial music (a far cry from today's aggressive power workout!); but wait there's more: the inner leaves give you valuable illustrated text -- your vintage custom workout includes reading breaks!; 23-skidoo--it's charming, genteely dated, and a little hard to get -- in other words, so very very you!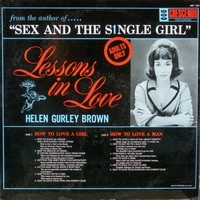 Helen Gurley Brown: Lessons in Love; GNP/Crescendo 604; N/N- shrink $30 (or N-/E+ $25, specify) -- sex instruction/spoken; hilarious, camp advice from the author of Sex & the Single Girl (recently reprinted --finally!-- thanks to trendiness of "Sex & the City") and the modernizer of Cosmopolitan magazine as we know it today; even as an octagenarian she was still going strong and preaching the gospel of better living through regular tango of the boudoir; get it if you've always been a fan of the late HGB if you want, or because you've heard all the fuss about the cracker made good who annoyed a lot of feminists, but anyone would love the LP knowing nothing about her; it's that good and so was she!
---
Caedmon LPs (literature)

sealed CAEDMON LPs
These are a special buy, never to be repeated, not to be found anywhere else. It's not every title on the beloved Caedmon label, but there are some great ones here. Anyone wanting all or most will not be disappointed. Excellent gift for institutions or individuals wanting audio literature for any reason, such as limited sight; the artwork and liner notes, however, are unique to these recordings. We will discount Caedmon LPs for quantity, e.g. 3 LPs for $100. Only one title is opened, and only one title (Ray Bradbury's Small Assassin) is priced higher than the others.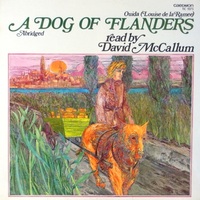 Oida (Louise de la Ramee): A Dog of Flanders -abridged- read by David McCallum; Caedmon TC-1575; 1978; sealed $40 -- spoken/literature; rare! unopened! liners by Linda A. Carroll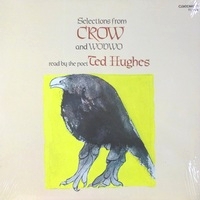 Selections from Crow & Wodwo read by the poet Ted Hughes; Caedmon TC-1628; 1979; sealed $40 -- spoken/literature; rare! unopened! liners by Grace Schulman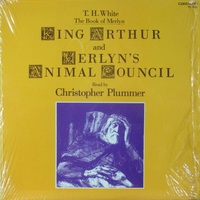 T.H. White The Book of Merlyn; King Arthur & Merlyn's Animal Council read by Christopher Plummer; Caedmon TC-1630; 1980; N/N shrink (opened but = sealed) $40 -- spoken/literature; rare!liners by Holly Carver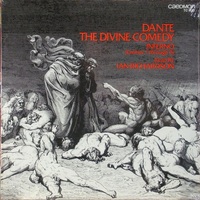 Dante The Divine Comedy Inferno (Cantos 1-6) read by Ian Richardson; Caedmon TC-1632; 1980; sealed $40 -- spoken/literature; rare! unopened! liners by Jules Gelernt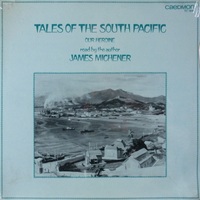 Tales of the South Pacific Our Heroine read by the author James Michener; Caedmon TC-1648; 1980; sealed $40 -- spoken/literature; rare! unopened! liners by James A. Michener himself!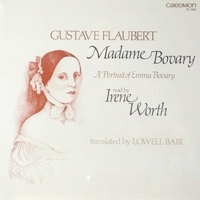 Gustave Flaubert: Madame Bovary--A Portrait of Emma Bovary read by Irene Worth; Caedmon TC-1664; 1981; sealed $40 -- spoken/literature; rare! unopened! liners by Sandra Fuenterosa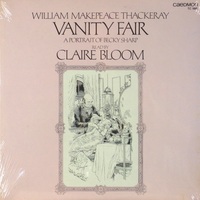 William Makepeace Thackeray: Vanity Fair--A Portrait of Becky Sharp read by Clair Bloom; Caedmon TC-1669; 1981; sealed $40 -- spoken/literature; rare! unopened! liners by Karl Beckson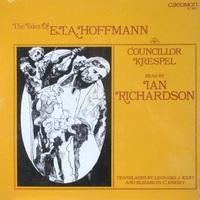 The Tales of E.T.A. Hoffmann Councillor Krespel read by Ian Richardson; Caedmon TC-1671; 1981; sealed $40 -- spoken/literature; rare! unopened! liners by Leonard Kent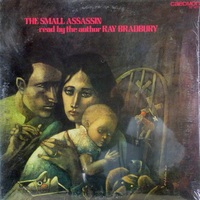 The Small Assassin read by the author Ray Bradbury; Caedmon TC-1677; 1981; sealed $80 -- spoken/literature; rare! unopened! liners by Ray Bradbury himself, including bio & photo; just under 40 minutes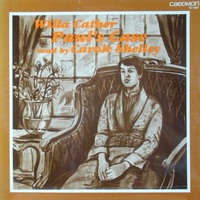 Willa Cather: Paul's Case read by Carole Shelley; Caedmon TC-1687; 1981; sealed $40 -- spoken/literature; rare! unopened! liners by John M. Ritchie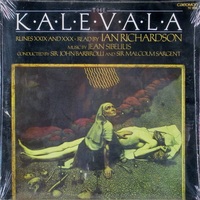 The Kalevala Runes XXIX and XXX read by Ian Richardson; Caedmon TC-1688; 1981; sealed $40 -- spoken/literature; rare! unopened! liners by Ward Botsford
---
[End of Caedmon]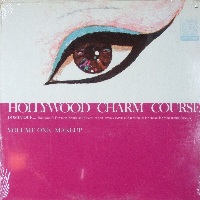 Dominique: Hollywood Charm Course Volume One: Makeup; Venise 7027; sealed $25 -- instructional/narrative/beauty; "Dominique...Hollywood's Foremost Beauty and Charm expert reveals secrets and techniques for enhancing your natural beauty"; Boy are you in luck! Now, with the help of this seriously rare old treasure, you can learn to paint your face perfectly in much less time than it takes to watch "The Tyra Show"--just buy this lovely record and then you can go out and GET A JOB!!!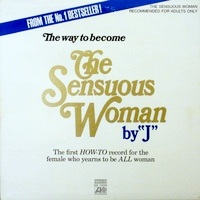 "J" (Connie Z.): The Way to Become the Sensuous Woman; Atlantic SD-7209; 1971; E/E- S $20 -- sex-ed; the classic, ernestly camp/funny/gassy instructional LP (based on the 1969 best-selling book) that influenced all subsequent sex-ed LPs and inspired several spoofs/tributes, not to mention the zillions of formerly inhibited housewives who found their groove with the help of this LP (or book, or both) and of course the Pill and the mad '60s; essential, hilarious, FUN! (and get the Helen Gurley Brown LP too)

Little Marcy (evangelical puppet) .... special page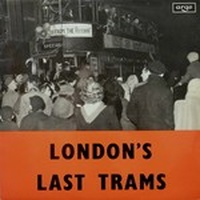 London's Last Trams; Argo DA-78; 1967; deep groove yellow-silver label (U.K. import) E/E $25 -- spoken/documentary; John Holmes narrates the closing of the London tramways in 1950-52 (the tapes were made in what could be the UK's first amateur use of a portable tape recorder); of narrow interest perhaps but definitely a rare find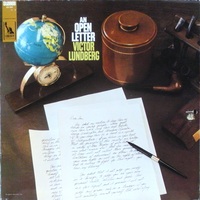 Victor Lundberg: An Open Letter; Liberty LST-7547; sealed $30 (or N/N shrink S $25, specify) (or E/E S $20, specify) -- political/commentary/humor/strange; spoken w/music; wow! hilarious & "smart," like a right-wing answer to John Rydgren's Silhouette Segments, as if Charlton Heston were channelling Art Linkletter; "To the Flower Power" is the favorite piece; frightening as it sounds, we love it for being hysterically funny or insightful (or both) & always entertaining; plus the man's voice is compelling (as w/Ken Nordine & Rydgren); WAY TOO HIP FOR TODAY'S "CONSERVATIVES"; you need this!
Roy Masters: Your Mind Can Keep You Well, Part 1 (Psychocatalysis Part 2); Foundation of Human Understanding ACA-4151; 1968; N/N- shrink $25 -- spoken/occult/stress-relief instruction; "A concentration-meditation exercise to help relieve tension caused by daily pressures and stress"; 49 minutes of glorious Los Angeles feel-good "alt.healing" jive; nifty jacket & extensive liners; cheaper than going to a doctor!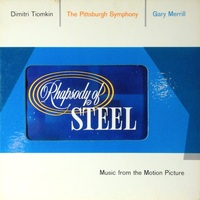 Dimitri Tiomkin/Pittsburgh Symphony/Gary Merrill: Rhapsody of Steel ST; United States Steel; 1959 ("Music from the Motion Picture" w/illustrated inner leaves E/E $20 -- commerce/spoken with music; the star of this LP is the lavish inner-leaf booklet with fantastic eye-popping color photos and sketches, all making "the treasure from outer space" (steel!) look great from the Big Bang to something on the order of "The Jetsons"; it's all contained within a snazzy die-cut gatefold that only USS in its heyday could have afforded; anyway, the music's orchestral, and on side two you get the narration of Gary Merrill too; definitely something to behold, a wonderful artifact of space-age promotion, and if you know anyone involved in the steel industry, it's a good gift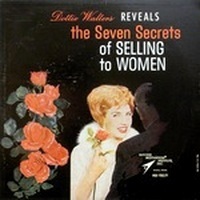 Dottie Walters Reveals the Seven Secrets of SELLING to WOMEN; Success Motivation Institute SMI-1345; E-/E- $25 -- spoken/sales/psychology; "80% of the Nation's Buying Power is Controlled by Women"; yes, now you too can learn (finally!) the seven secrets to duping (er, persuading) the female into buying all the junk she surely doesn't need--YOURS!!!; fans of this series (from wacky Waco, no less) will welcome the gender diversity, scarcity, and novelty of this one, not to mention the goofy jacket art, which emphasizes "SELLING...WOMEN"--hmm; plus it's full of juicy, sampleable quotes for the vinyl word-hound (that's why we bother, folks); and, last but not least: Ladies, have we mentioned how quickly and easily this wonderful new appliance will transform your life, enhance your already magnificent charms, and help you bring all salesmen under your power? Your eyes are getting heavy...so very very heavy...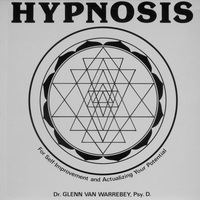 Dr. Glenn Van Warrebey: Hypnosis--For Self-Improvement & Actualizing Your Potential; [custom/private] LP-3079; 1977; generic jacket (not as shown!) E/V+ S $15 -- occult/Moog/instruction; weird-record fans take note! this is one to have; the voice and the hip Moog sounds are great; side-long titles: The Beginning Induction--An Oceanic Experience/The Deepening Induction--Hypnopsychic Transmutation; anyone collecting Moog or strange spoken will do very well with this; proper jacket shown here FYI but the disc comes in generic white (with writing) in thi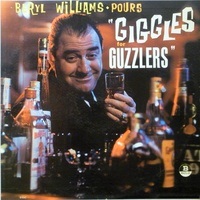 Beryl Williams Pours Giggles for Guzzlers; Bolo B-103-N; smiling-drunk-Beryl-w/bottles jacket E/E- $20 -- adult comedy; rare; one of Philly's own and quite funny, at least by the repressed-yet-decadent, politically incorrect standards of the time; also we love how the disc label reads "Lobo" instead of "Bolo"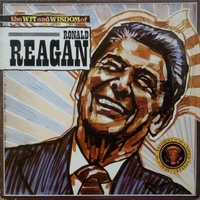 Uncredited: The Wit & Wisdom of Ronald Reagan; Magic Abra 1 (UK); E/moot $30 -- novelty; there's also one for Thatcher but this is the classic; the disc is present and clean, but "there's no there, there" as Reagan himself said (it's blank, which goes just one step farther than the famous, mostly silent Marcel Marceau mime LP); display it behind your vintage pet rock and other tributes to mindless commerce and/or dead presidents
© Hip Wax