Latin subpage: Rivera LPs & 45s
Chollo, Hector, Ismael, Ray ... Rivera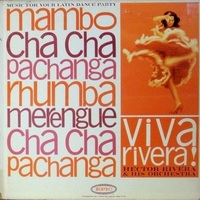 The Word: Hector Rivera, Ray Rivera, and a few others are listed here.
Hector Rivera is one of the holiest names in both progressive Latin (from the Mercury LP to the Epic rarities) and Latin soul. He also played on many others' records as sideman. In the case of the Epic LPs, there was very limited distribution and in NYC, extensive radio play generated huge demand that the record company never met! But it's never too late.
As always, in New York Latin only the originals give you the sound of the original masters.
Further below: ... Rivera 45s
Links: are to artists bio/discog pages in the Hyp Records guide:

Images: accurately represent items but are not always the exact copy listed/purchased
Discount: ALWAYS try to buy more than one item at a time
---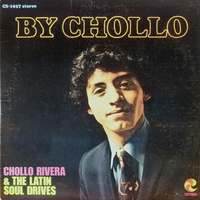 Chollo Rivera & the Latin Soul Drives: By Chollo; Cotique CS-1037; E+/V+ S $100 -- Latin soul; a rare one-off (rarer still in stereo), to us it's the pride of the label, as the totally original, swinging, & hip "Black & Blues" ranks among the top 5 Latin-soul songs (easily our favorite Cotique cut); plus there's the legendary cover of James Brown's "I Got the Feeling"; the sweet-soul ballad "I Could Never Hurt You Girl" (also highly desirable & known from a compilation); other goodies: Latin Soul Drive is Here, Swing Que Va (jala jala), Montuno Con Soul, I'm the One Who Loves You, Pega Pega, Para Que Gose Mi Gente, Melodia; priced low for significant wear & some noise but a strong player everywhere it counts --at least-- & a great jacket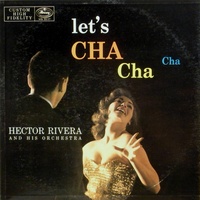 Hector Rivera: Let's Cha Cha Cha; Mercury MG-20137; deep groove E+/E+ $75 (or E/E- $60, specify) (or empty jacket, free with LP order) -- Latin jazz/Latin; the late master's first LP and a smoking GREAT ONE!; scarce and way, way, way ahead of its time with killer mambo-jazz tunes (as on the legendary Columbia/Epic LPs soon to follow)--definitely not what the packaging indicates; said to be the Machito orchestra backing; ten fantastic original tunes (all but one composed by Hector Rivera!); perfect except some light surface marks that don't sound; Tambori, Holiday Merengue, Yabucoa, Cha Cha Chopsticks, Cuban Santy, Oiga El Tambo, Society Cha Cha Cha, Santy's Solitude, Estacy (Johnny Conquet), La Enfermedad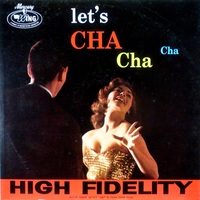 Hector Rivera: Let's Cha Cha Cha; Mercury Wing MGW-12197; 1st press, deep groove E-/N- $50 -- Latin jazz/Latin; budget-subsidiary release identical to the original except for obvious cosmetic differences and --lucky for you-- price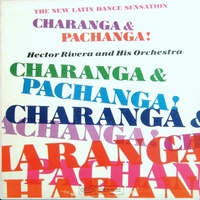 Hector Rivera: The New Latin Dance Sensation--Charanga & Pachanga!; Columbia/Epic LN-3782; 1960; N/N $90 -- Latin jazz/Latin; the debut on Epic is nearly as great as the follow-up, and as is the case with all early Hector Rivera, it's smokin' progressive Latin (early salsa, mambo jazz) passed off as the ritmo of the day for a mainstream market (in other words, it's not pachanga--it's the great stuff you really want!); this album appeared in a few forms (including CBS Special Products reissue) but none of them sold well, which today makes it a prized rarity all HR fans must have--and nothing beats an original in top shape!; La Pachanga, Magic Is the Moonlight, Mi Pachanga, Cielito, Sweetie Pie, Tumba que Tumba, Petite, El Regreso, La Boa, Una Pachanga, Tu Pollito, Me Voy Pa Maron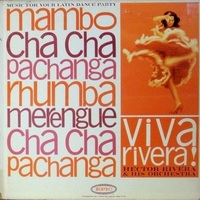 Hector Rivera: Viva Rivera!; Columbia/Epic LN-3804; E+/E+ $150 (or E-/E- $90, specify) -- Latin jazz/Latin; you probably know already, but here goes: mambo descarga "Ya se Formo" is the legendary smoker (and a couple of others come close); one of the holiest of grails, hallmarks, and highlights of serious Latin collecting (when released it got little attention outside of NYC, where DJ Dick Sugar played it constantly but always talked over the end to frustrate home tapers); Don Sebastian, Linda Mulata, So in Love, Pancha Christina, Enamorado, Ya se Formo, El Ozo, Soy el Caramelero, Ruby, Bailen Todos mi Pachanga, Rhumbero de Ahora, Pa Pa Cha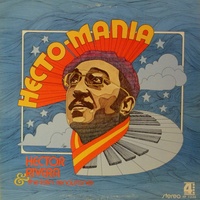 Hector Rivera & the Latin Renaissance: Hecto-Mania; 4 Points FP-1236; 1970; E/N- S $300 -- Latin soul/Latin funk/Latin jazz/Latin/sweet soul; legendary rarity with plenty to please everyone (very strong cuts, whether instrumental or vocal, ballad or uptempo), from the Latin collector to the sweet-soul fan; far-advanced over the earlier boogaloo classic, "At the Party"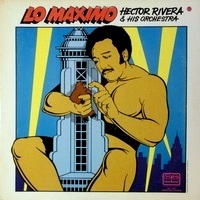 Hector Rivera: Lo Maximo; Tico CLP-1324; 1974 sealed [likely promo] S $60 (or white-label promo cutout E/N S $50, specify) -- famous "King Kong" jacket; ten great cuts, mostly uptempo; produced by Joe Cain; with Tony Molina, Cachao, Luis Mangual, Vitin Aviles, Hector Lavoe, Menique..; Besame Aqui, Poco a Poco, Con Agua No Se Camina, Con Su Permiso, Rincon Caliente, Tumba El Quinto, El Bobo de la Yuca, Morenita, Vendaval Sin Rumbo, Que Sabrosa; cutout shown (sealed is uncut!)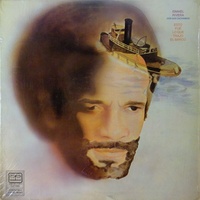 Ismael Rivera con sus Cachimbos: Esto Fur Lo Que Trajo El Barco; Tico CLP-1305; 1972; N/N shrink S $30 -- prod. Joe Cain; Mana Mana (aka Mah-Na Mah-Na!), La Gata Montesa, Traigo Salsa, Yumbo Agua Tana Oh!, San Miguel Arcangel..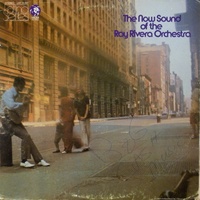 Ray Rivera: The Now Sound of the Ray Rivera Orchestra; MGM/Latino LAT 10,001; yellow-label promo E+/E+ S $75 (or same but V+/E S $60, specify) (or same but V/E S $45, specify) -- Latin soul/mod; mostly instrumental; entirely hip, funky, unusual, and really wonderful, thanks to all-star arrangers Mauricio Smith, Ray Maldonado, Jack Hitchcock, and Eddie Martinez!; heavy sound--DEEP BASS!; later the Ray Rivera group backed Papo Felix on the coveted Ghetto label; this LP probably also has Pucho on percussion (sounds like it), as they appear on each other's LPs otherwise (and Pucho covers "Hard Hats" on the Yaina LP); Peruvian Corn Seeds, Guava, Got My Mojo Working (super swingin' vocal!), I'll Return, Tiddly Winks, Sumptin' Like Dat (stone funky), Afro Girl, Salt Mines, Hard Hats
Hector Rivera: Original 45s/EPs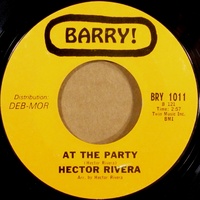 Hector Rivera: At the Party/Do It To Me; Barry BRY-1011; orange N $30 (or yellow E- $20, specify) -- Latin boogaloo; smash hit single from his LP of the same name; a party classic, great and essential; used copies in rough to fair shape are not rare, but clean is another story!
© Hip Wax