Psyche & Sitar: Original LPs
psyche, sitar, garage, '60s, acid rock, hard rock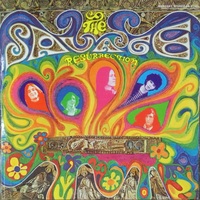 The Word: The groovy, wild, and woolly 1960s sound is everywhere at Hip Wax, from funk to exotica to Moog, but what we have to offer of the core rock-pop sitar, fuzz guitar, and acid rock of the period --plus a few juicy surprises-- is listed below.
Links: are to subpages or artists bio/discog pages in the Hyp Records guide:

Images: accurately represent items but are not always the exact copy listed/purchased
Discount: ALWAYS try to buy more than one item at a time
---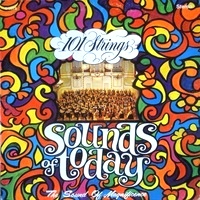 101 Strings: Sounds of Today; Alshire S-5078; deep groove (rare 1st press) E/E- S $15 -- sitar/rock; "The Sound of Magnificence"; of the very few 101 Strings LPs worth a listen, this one's got more going on than just the groovy shagadelic jacket (commendable enough), it's also notable/desirable for arranger Monty Kelly's sitar originals (Karma Sitar, Blues for the Guru, Strings for Ravi); after that it's mainly orchestral covers of rock and pop hits (Ode to Billie Joe, California Dreamin', I'm a Man, Whiter Shade of Pale, San Francisco, Stone Baroque, Never My Love) but whaddayawant? 3 good pop sitar cuts is a veritable motherlode!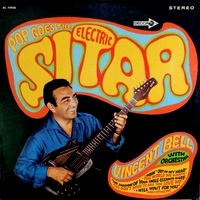 Vinnie Bell: Pop Goes the Electric Sitar; Decca DL-74938; promo E+/N S $75 (or E+/N- S $65, specify) (or hole-cutout E/E+ S $50, specify) -- sitar; famous for the artist, jacket, title, and the feature in or on "Incredibly Strange Music" but perhaps the most significant aspect --at least for guitar heads-- is the liners, which show and tell about the Coral Electric sitar --a major part of guitar (and pop/rock) history-- as well as offer a bio of first-call, superstar session-guitarist Vinne Bell; Goin' Out of My Head, The World We Knew, That Happy Feeling, You Don't Have to Say You Love Me, Lara's Theme, More, Eleanor Rigby, Shadow of Your Smile, Somethin' Stupid, I Will Wait for You, Quiet Village(!!!)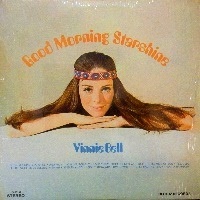 Vinnie Bell: Good Morning Starshine; MCA/Decca DL-75138; N/N shrink S $25 (or cutout N/N- shrink S $20, specify) -- guitar/sitar/Moog; desirable at least for the 2 "Hair" cuts (with sitar & Moog!!!) which probably are leftovers from the historic "Pop Goes the Electric Sitar" session; Aquarius, A Sinner Kissed an Angel, Good Morning Starshine, Because of You, Romeo & Juliet theme, I Hear a Rhapsody, Love Me Tonight, I Didn't Know What Time It Was, Les Bicyclettes de Belsize, If I Only Had Time, Hey Jude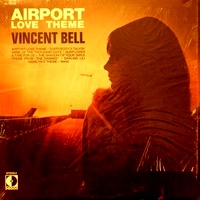 Vincent Bell: Airport Love Theme; MCA/Decca DL-75212; 1970; E+/N shrink S $15 -- guitar; the material is soundtracks but it's really a showcase for the new "water sound" guitar, as introduced in Midnight Cowboy (no sitar but you might think this is way better); Airport Love Theme, Nikki, Marilyn's Theme, The Damned theme, Sunflower theme, Anne of 1000 Days theme, Everybody's Talkin', Darling Lili theme, Romeo & Juliet theme, Shadow of Your Smile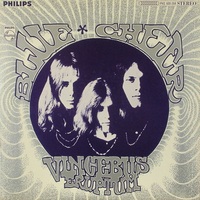 Blue Cheer: Vincebus Eruptum; Philips PHS-600-264; 1968; "M3" press N/N S $90 -- hard rock/psyche; classic proto-metal late-'60s LP; impeccable and of course it's the original embossed jacket; Summertime Blues, Rock Me Baby, Doctor Please, Out of Focus, Parchment Farm, Second Time Around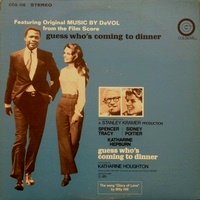 Frank DeVol: Guess Who's Coming to Dinner ST; Colgems COS-108; 1968; 1st/deep groove E/N- S $20 (or mono COM-108 N/N- shrink $20, specify) -- mod/sitar; many are the attractions: rare label/ST, great film/stars (Poitier, Hepburn..), jacket stills, liners by the superlatively crazy Mort Goode, but you need it for two valuable instrumentals: "Drive In" (swinging mod) and "Groovy Delivery Boy," a dynamite, not-so-well-known, mod-soul/boogaloo with sitar(!), a total mover that's perfect for DJs (sounds a bit like Shocking Blue crossed with a Euro spy ST); and with all that going for it, it's dead cheap, so snap it up!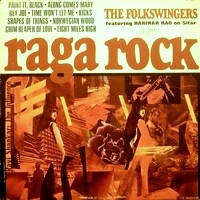 The Folkswingers featuring Harihar Rao on Sitar: Raga Rock; World Pacific WP-1846; N/N shrink $50 (or cutout E+/N $40, specify) -- raga rock/pop-psyche sitar; the only LP with Harihar Rao, famed UCLA sitar master who, in addition to recording with Ravi Shankar, led the seminal but unrecorded Hindustani Jazz Sextet (thus he taught Emil Richards, Bill Plummer, and other Indo-jazz luminaries who were in the group) in the early days of California sitar-psyche; arranged by George Tipton and produced by Lanky Linstrot; with Hal Blaine and a slew of first-call West Coast axe-slingers: Dennis Budimir, Tommy Tedesco, Howard Roberts, Herb Ellis (what's now called the Wrecking Crew); Paint It Black, Eight Miles High, Dona Dona, Norwegian Wood, Along Comes Mary, Time Won't Let Me, Shapes of Things, Hey Joe, Kicks, Homeward Bound, Grim Reaper of Love, Raga Rock (original!)

Mort Garson & Jacques Wilson (Zodiac Cosmic Sounds, Wozard, etc.) -- moog

Grateful Dead concert-movie posters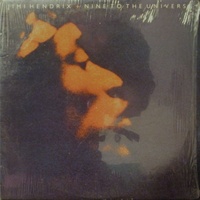 Jimi Hendrix: Nine to the Universe; Reprise 7599-22299-1; 1980/1969; deep groove, 1st N/N- shrink S $20 -- rare late session of jazz/fusion jams featuring the legendary soul-jazz organist Larry Young on one long cut (also Buddy Miles, Billy Cox, Mitch Mitchell..); unreleased until after a decade had passed but far worthier of the "from the vaults" treatment than most of the posthumous stuff; very different than other Hendrix and really shows one direction things were heading in (surely would have been a whole new bag had he lived); hard to say whether it's more valuable for Hendrix or Young, since both are unsurpassed at their respective instruments!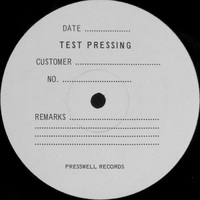 Michael Johnson: There is a Breeze; Atlantic/Atco SD-7028; 1973; TEST PRESSING generic/N S $50 -- rock/psyche/funky rock; rarest form (likely unique & definitely the only one anyone will ever hear of being on the open market) of a rare LP, with Chris Dedrick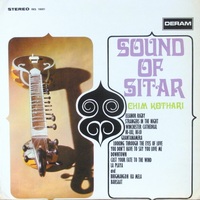 Chim Kothari: Sound of Sitar; London/Deram DES-18001; 1966; E+/E+ S $40 -- sitar/mod; you've heard of Kim K, now meet Chim K, obscure UK-Indian groover playing real sitar and doing the classic mid-'60s hits plus a couple of his or her own...or is it? Wait, no, it's a couple of non-Indian British producers faking it!; rare in the US if not the UK and belongs in any pop-sitar collection, even if it's no threat to Ananda Shankar; Strangers in the Night, Winchester Cathedral, Barsaat (Rain), Eleanor Rigby, La Playa, Downtown, Guantanamera, You Don't Have to Say You Love Me, Hi-Lili Hi-Lo, Bhigmangon Ka Mela (Beggar's Festival), Looking Through the Eyes of Love, Cast Your Fate to the Wind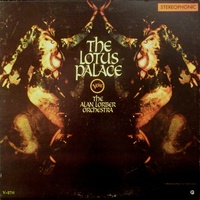 The Alan Lorber Orchestra: The Lotus Palace; Verve V6-8711; gatefold; deep groove cutout E/N- S $30 (or deep groove cutout E-/N- S $25, specify) -- indo-jazz/sitar/gamelan/tabla, etc.; top producer (Ultimate Spinach) made just this 1, classic entry in the tiny idiom of pop-jazz w/sitar--played by Vinnie Bell w/Collin Walcott, Don Robertson, Jerome Richardson, Hugh McCracken, Irving Spice..; great psychedelic jacket art (looks like the Heavy Water Light Show) & mood/sound/quality (well, except a few of the cheesiest tracks); Mas Que Nada (groovy!), The Flute Thing, Up Up & Away, Lucy in the Sky with Diamonds, Roopala Dha Teri Dhin Dhin, Within You Without You, The Look of Love, Where?, Hang On to a Dream, Djellaba (The Hooded One)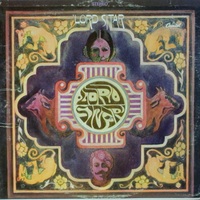 Lord Sitar; Capitol; ST-2916; 1967; cutout V+/N- S $60 -- sitar/psyche; rare sitar-pop-rock LP covering the Beatles a lot and a few key others (Monkees, Hollies, The Who, etc.) a little; great jacket art and produced for the US by Bill Miller though seems to be European; a necessary asset in any sitar-rock collection; If I Were a Rich Man, Emerald City, Tomorrow's People, Daydream Believer, Like Nobody Else, I Am the Walrus, In a Dream, Eleanor Rigby, I Can See for Mile, Blue Jay Way, Black is Black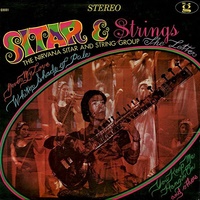 The Nirvana Sitar & String Group: Sitar & Strings; Audio Fidelity/Mr. G G-9001; 1968; N-/N- S $70 -- psyche sitar; rare in a rare idiom and worthy at least for the groovy jacket and awesome tunelist (originals by Ira Newborn); the music is pure psyche-ploitation, e-sitar style, and the sound is crisp and clear with drums that ought to have a breakbeat in there somewhere; Whiter Shade of Pale, House of the Rising Sun, Crashing, Sunday Will Never Be the Same, Mind Waves, Never My Love, Catch the Wind, The Letter, Nine O'Clock, You Keep Me Hangin' On, Head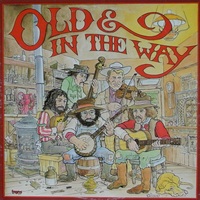 Old & in the Way; UA/Round BX-103 (w/UA distribution sticker but original); 1975/1973; E/N- S $20 -- bluegrass; classic bluegrass with the "high lonesome" sound made by San Francisco scenesters; unique!; David Grisman, Vassar Clements, Jerry Garcia, Peter Rowan, John Kahn; live SF recording by Owsley; Wild Horses, Panama Red, Pig in a Pen, The Hobo Song, Land of the Navajo, Midnight Moonlight..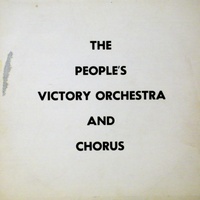 The People's Victory Orchestra and Chorus: The School; TEST PRESSING S $250 -- literally legendary, private press, NY hippie/freak/psyche/rock album (1st of 3 only, & only the 1st 2 are early '70s/major), here in a form that certainly must be unique; jacket is white generic but has the band name printed (no LP title or other info, no disc labels); Google it for track & further info, image of the released jacket, and plenty of sheer guesswork about just who the heck made it; for instance has "Did You Ever See a Lady Act That Way"--famous for sounding like it's straight out of "Exile on Main Street"; "Black Crow Country" is another standout of several; a large project, all so well-produced & chockablock with substantial ideas/musicianship/singing, one could say the enduring mystery of "Who were the PVOC?" is itself now legendary!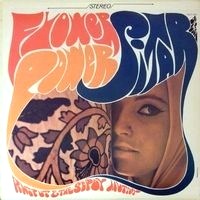 Rajput & the Sepoy Mutiny: Flower Power Sitar; Design SDLP-280; 1968; N/N- shrink $75 (or N/E S $60, specify) (or E-/E S $50, specify) -- pop sitar/strange; hippie mockery; when electric-sitar goes bad!; elsewhere hyped as "rare psyche," it's really psychexploitation but well worth the ride, as it's a kooky, supremely awful, psychotronically compelling, wondrously incompetent, acid-casualty, budget-label put-on; sporting a very groovy jacket (featured in Incredibly Strange Music), it's in high demand by BadTune collectors; perfect for embarassing hippies, who will disown it, as well as grim rock/psyche collectors needing a fun tweak; Up Up & Away, Ragadelic, Child of Love, Flowers Flowers Everywhere, Beautiful Beautiful Flower, Flower Power, Flower Bed, String Beads, Do It with Flowers, Lullaby for Flower Children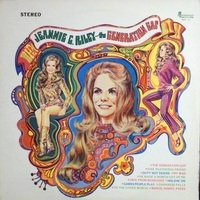 Jeannie C. Riley: The Generation Gap; Plantation PLP-11; N/N S $15 -- countrypolitan queen in one of her best mod/sitar/miniskirt wonders; love that psychedelic jacket!; there are even some funky drums; He Made a Woman Out of Me (GREAT, and something to pair with "You'll Be a Woman Soon"), To the Other Woman, Games People Play, My Man..

Rotary Connection LPs -- funk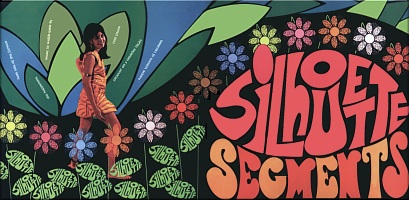 John Rydgren: Silhouette Segments; new/reissue S $150 -- EXTREMELY STRANGE, HIP, RARE, & HOW!!!; all the necessary best cuts from amazing, ultra-rare, legendary, unique, radio-station promo-only LP of "Silhouettes" by famous HIP-yet-evangelical, lutheran radio DJ; see the scan larger and learn more; astounding, sexy, funny Ken Nordine-esque raps about LSD, girl-watching, hippies, etc. over killer '60s music ("Dark Side of the Flower's" sitar & everything from "Music to Watch Girls By" to Electric Prunes to "Rinky Dink"); original psychedelic jacket reprinted w/gatefold's liners on a special insert; LAST ONE of 1000 pressed!; we recommend also the Victor Lundberg LP (pop page)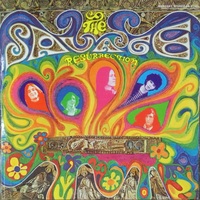 The Savage Resurrection; Mercury SR-61156; 1968; 1st press N-/N S $200 -- psyche; hot California band's rare one-off with all you could want in a psyche LP (original tunes/songs, drums, fuzz guitars, psychedelic jacket art); Thing in "E", Every Little Song, Talking to You, Tahitian Melody, Jammin', Fox is Sick, Someone's Changing, Remlap's Cave Part 2, Appeal to the Happy, Expectations

Ananda Shankar LPs -- India (under Exotica/World)
The Shocking Blue; Colossus CS-1000; 1970 (US, recorded earlier in Netherlands); cutout V+/N S $25 (or cutout V/N- S $20, specify) -- funky rock/sitar/breakbeats; you can hear most or all of this on YouTube and with that you'll know you need the vinyl; Dutch band's terrific LP is essential for funky-rock hall-of-famer "Love Machine," also "Send Me a Postcard" and really all the others (it's all great, and about as exciting as it gets in hippie music); "Acka Ragh" (one of two with sitar) is a great update of a sitar-jazz tune from one of John Mayer's seminal Indo-Jazz LPs (yeah, we do mean the REAL John Mayer, not that younger guitarist outrageously using his name in this jive century); oh yeah, there's also their big hit "Venus" but even that classic is outclassed by most of the rest!; Long & Lonesome Road, Love Machine, The Butterfly & I, Venus, California Here I Come, Poor Boy, Mighty Joe, Boll Weevil, Acka Ragh, Love Buzz, I'm a Woman, Send Me a Postcard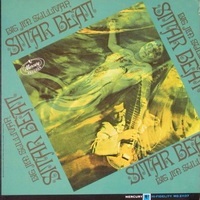 Big Jim Sullivan: Sitar Beat; Mercury MG-21137; promo 1st/deep groove E+/N $40 -- sitar/guitar/rock/pop; top English guitar hero/session figure (like Vinnie Bell but sounds more like Ananda Shankar) gets his love-bead groove on, celebrating his fellow English sitar lovers and others (Donovan, Beatles, Procal Harum); funky drums, psyche fuzz guitar, real sitar, good tunes (including three originals), textured trippy-groovy jacket--you just can't go wrong with this (if you're into pop sitar, this one's mandatory); She's Leaving Home, Sunshine Superman, A Whiter Shade of Pale, LTTS, The Koan, Tallyman, The Sitar and the Rose, Fat Angel (Translove Airways), Within You Without You, Flower Power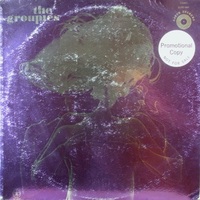 Various: The Groupies; Earth ELPS-1000; 1969; promo E-/E S $25 -- spoken/sex-instruction/rockumentary; produced by Alan Lorber, it's a post-Plaster Caster rockploitation "rap session" interview with young, saucy Manhattan rock slags, who are quite affecting, speaking naturally in an informal setting; valuable today less for the titillation than as a period piece (no pun intended) and rare documentation of all kinds of lost cultural things the girls were into (the Cheetah, hanging out at record stores, any and all drugs, etc.), or perhaps it's best for the jacket back's astounding "Groupie Glossary" of about 30 hip-chick terms, such as "makin' piggies" that mostly didn't survive!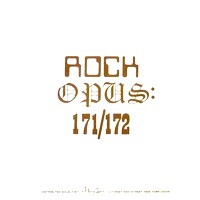 Various: Rock Opus 171/172; MusiCues MCS-171/172; 2-LP gatefold; N-/N $100 -- production (library)/rock/acid rock; incredible instrumental-guitar set that sounds like 1969-era Michael Bloomfield and the like--but on an obscure NYC library label it's impossibly rare, never to be seen again!; author credits are Kaiser, Kaye, Venitsky, Rubinstein; tune titles (all original): Hot Pants, Cycle, Mouth Off, Heads Up, Tip Top, Put Down, Slo' Blues, Cry'n, Going Nowhere..
© Hip Wax