Funk & Soul: Original LPs
funk, soul, boogaloo, funky rock, disco, gospel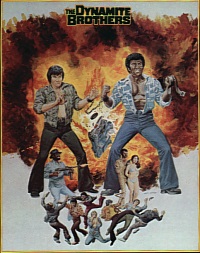 The Word: Funk is the way. Hard, heavy, happening, hip, clean, affordable, real. And we --unlike others who wear the word out on every record they happen to be selling-- actually truly do mean James Brown-everloving funk.
Working DJs and collectors will find the goods here, plus a smattering of the best related stuff (mod soul/boogaloo, sweet soul, disco, spoken, party rap, funky gospel, seriously funky rock, maybe even some stone funky blues).
Further below: trade wants
Links: are to subpages or artists bio/discog pages in the Hyp Records guide:

Images: accurately represent items but are not always the exact copy listed/purchased
Discount: ALWAYS try to buy more than one item at a time
---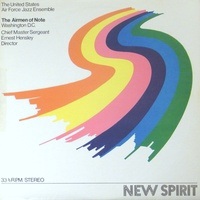 The Airmen of Note: New Spirit; USAF; 1977; E+/E+ S $20 -- military/funk/jazz; one of the top military-recruitment LPs (Air Force always is best except Port Authority); funk instrumental highlights include "Fire" by Ohio Players, "Getaway" by Earth Wind & Fire, Stevie Wonder's "You & I," & the soul jazz of Herbie Hancock's "Butterfly"; also Brian's Song, Happy, The Hungry Years, Apples, Feelings, Send in the Clowns; priced too low just to see if anyone notices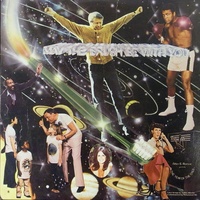 Muhammad Ali & his Gang: May the Brush Be With You; Arther Morrison/Cornucopia CP-7000; N/N- S $30 -- spoken/kids/celebrity/funk; lesser-known, far rarer sequel to the famous "The Adventures of Ali & his Gang Vs. Mr. Tooth Decay Vol. 1"!!!; astounding all-star cast features Muhammad Ali, Howard Cosell, Frank Sinatra, Richie Havens, Arlo Guthrie, Jimmy Carter, Lily Tomlin, Pat Boone, Billie Jean King, Marlo Thomas, Ossie Davis, Arthur Morrison, Sunshine Morrison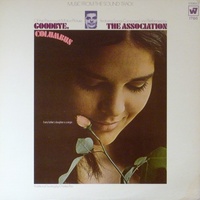 The Association/Charles Fox: Goodbye Columbus ST; Warner Bros. 1786; 1969; white-label promo N-/N S $20 -- not funk, of course, but sought by funkhounds for the uptempo, Fatboy Slim-sampled instrumental "Dartmouth? Dartmouth!!" (used in the dance scene in the film), which of course is 1 of the 5 tunes (of 10 total) by the legendary Latin-jazz composer Charles Fox; the movie introduced Ali MacGraw & is pretty weird itself ("Every father's daughter is a virgin")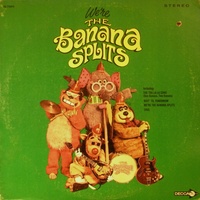 The Banana Splits: We're the Banana Splits; MCA/Decca DL-75075; 1969; cutout E+/N S $90 -- kid funk/funky rock/psyche-soul/commerce/sitar; coveted as a rare, weird-TV-show memento (David Mook for Hanna-Barbera), it also packs a variety of hip stuff for the DJ and music head; "Doin' the Banana Split" is solid, fun, uptempo funk from none other than young Barry White(!)--great for DJs to spin (not just for kids) and as insight into Barry's leaner early days; "In New Orleans" has electric sitar; the funky rocker "I'm Gonna Find a Cave" has breakbeats (drum-solo intro); you also get the hit "Tra La La Song" and others; arranged & conducted by Jack Eskew; note: while a couple of the titles overlap with the Hanna-Barbera 45s/EPs, this is an entirely new, different recording on a different label!; Doin' the Banana Split, Don't Go Away--Go-Go Girl, Soul, This Spot, We're the Banana Splits..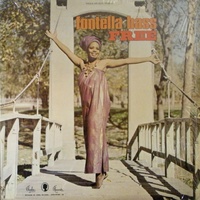 Fontella Bass: Free; Jewel/Paula LPS-2213; 1972; N/N- shrink S $30 -- soul; rare label & impeccable shape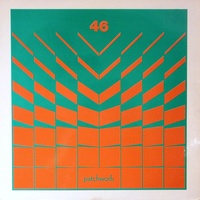 John Bread/Richard Eldwyn: Modern Beat, Modern Dances; Patchwork MC-46 (France); E+/N S $25 -- disco/production (sound library); 10 tunes, some w/Moog & decent bass guitar: Chick Chick, Lazer, Palace, Super Disco, Disco Rhythm, Go to the Music, Rock Music, Let's Go, Disco Together (female vocal), Slow du Petit Matin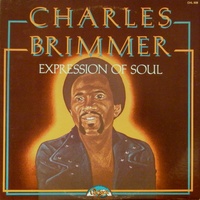 Charles Brimmer: Expression of Soul; Chelsea CHL-508; 1975; E+/N S $30 -- soul/funk; prod. Senator Jones; funk DJs appreciate "The Music is Funky (Is It Alright)" but the rest is soul; scarce, especially in such top shape (fine except top seam split)


James Brown & Related Productions -- (many) on a subpage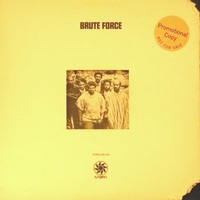 Brute Force; Atlantic/Embryo SD-522; 1970; die-cut gatefold, white-label promo V+/E+ S $50 -- conga funk; seriously heavy, rare item w/everything great: drum breaks, Afro conga, out horn blasts, groovy vocals on some cuts; Do It Right Now, Some Kind of Approval, The Deacon, Right Direction, Monster, Ye-Le-Wa, Doubt; jacket's right corners are dog-chewed like a rough cutout but it's a major prize just the same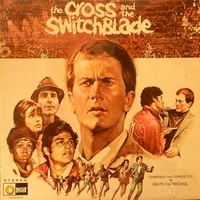 Ralph Carmichael: The Cross & the Switchblade ST; Lexicon/Light LS-5550-LP; N/N- shrink S $60 (or N/N- S $50, specify) (or E+/E S $40, specify) -- funk/jazz/religion; funky, funky drums, breakbeats, the works; legendary rare groove for DJs, Jesus-freak ST [& book series] that, like John Rydgren's work, blatantly attempted to appeal to the lost souls of youth culture: junkies, street people, gangbangers, etc.; definitely the hippest thing ever to involve Pat Boone (star of the film)!--but don't let that put you off, it's too good; Switchblade Theme (the funkiest!), Rumble, The Addict's Psalm (bongo rap), You Gotta Try, I Just Lost, Where Is It?..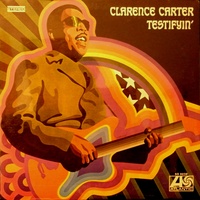 Clarence Carter: Testifyin'; Atlantic SD-8238; 1969; sealed (uncut!) S $40 -- soul; recorded with the Muscle Shoals "swampers" (see the documentary!); essential for the Christmas funk of "Back Door Santa"; Bad News, Snatching It Back, Soul Deep, I Smell a Rat, Doin' Our Thing, Instant Reaction, Making Love, The Feeling is Right..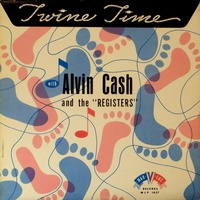 Alvin Cash & the "Registers": Twine Time; Mar-V-Lus MLP-1827; E-/E- $25 -- soul; a dozen songs w/Cash & Monk Higgins should make for a terrific, very valuable album, but poor sound quality (of the notoriously muddy mix/pressing) hurts it, hence the low price; still, it's prime '60s Alvin Cash!; Barracuda, Shake, Do It One More Time, Bump, Hawk Eye, Twine Awhile, Shake a Tail Feather..

Jimmy Castor: Hey Leroy, Your Mama's Calling You .... Latin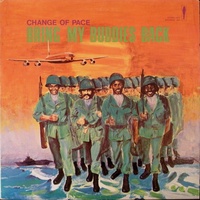 Change of Pace: Bring My Buddies Back; Stonelady SL-1001; gatefold N-/N- S $135 -- soul; prized rarity from East Orange, NJ; curious, original, Vietnam-era material & artwork; impeccable disc & jacket (except a minor tear in back, for which we've knocked off $15)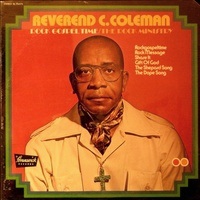 Rev. Carlton Coleman [Rock Gospel Time/The Rock Ministry]; Brunswick BL-754173; 1970; sealed cutout S $250 (or cutout N/N shrink S $200, specify) -- gospel funk/insanity jazz/crazy funk-rock/hip preachin'/drug topics; one of the best things we've offered on this page; a few years after making some swinging mod-soul/boogaloo 45s ("mashed potatoes" things, some even for James Brown, compiled recently by Norton) comes this mindblower; six long cuts --RockGospelTime, Rock Message, Share It, Gift of God, The Shepherd Song, The Dope Song-- which range from killing playing (music directed by Willie Henderson, and it hits all the highs: full-on Leon Thomas-esque spiritual soul jazz, breakbeat funk, etc.) to pure, music-free, echo-y spoken African-American-style preacherin'!; super VOICE and attitude; the music and message are FANTASTIC and entirely useful for today's DJs (dig it ironically or not!); note that Rev. Coleman makes an appearance in the 4-star movie "Claudine"--major treat if you have this LP!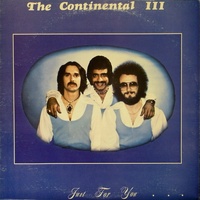 The Continental III: Just for You; Baldwin CS-8229; 1978; AUTOGRAPHED E+/N S $300 (or E+/N S $250, specify) (or E-/N S $200, specify) -- lounge act/funk-disco/space; you may be down with the Continental 4 (no relation), but this too is outtasight; private press, it's a super-obscure local trio that has full powers (organ, synth, conga, flute, saxes, etc.) at its disposal; that's all very nice, but what's it really all about, you say? How 'bout a smoking, funky drum and deep-bass cover of "Brick House" (think about it!)--vocals in groovy, jazz-lounge style (no attempt to duplicate the Commodores, mercifully) and the playing's equally hip and swinging, with jazzy solos that really do it justice; yep, it's a DJ's wet dream (not just a rare cover of a major mover but a GREAT one!); among the also-rans there's a good cover of "2001" but you know everything's gonna be anti-climactic after "Brick House" (and it's still a top lounge-act LP apart from the two big cuts); Oww! she's mighty-mighty and knows how to please...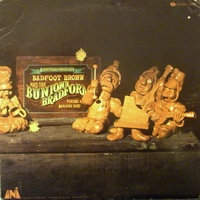 Bill Cosby Presents Badfoot Brown & the Bunions Bradford Funeral & Marching Band; MCA/Uni 73080; gatefold cutout E/E S $20 -- soul jazz; 1 of the Coz's 3 music LPs (all hip & very hard to find), it's a strange one on a strange label; w/Uni drummer Bill Black; influenced by the c.1969 proto-fusion sounds of Miles Davis but with more emphasis on percussion than trumpet; lengthy liner notes about meeting with friends (Robert Culp, Stevie Wonder, etc.) after the assassination of MLK (and the making of this record) reveal the deeper, serious side of Bill Cosby; side-long pieces: Martin's Funeral (15:13), Hybish, Shybish (20:20)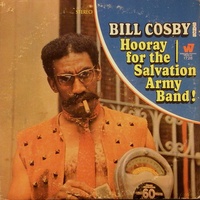 Bill Cosby Sings Hooray for the Salvation Army Band! [& Other Grooves]; Warner Bros. WS-1728; cutout V+/N S $30 -- funk/golden throat; prod./arr. Fred Smith w/Watts 103rd St. Rhythm Band backing, it's a known sample source, & if that's not enough, the Coz's ad-libbing & original songs provide unique irritainment; seriously, this & his other Salvation Army Band LP (both very scarce) are good & highly desired by rare-groove hounds--unlike his common Silver Throat or comedy LPs, natch; Get Out of My Life Woman, Sunny, Satisfaction, Funky North Philadelphia (to tune of Funky Broadway), Hold On, Road Runner, Stop Look & Listen, Sgt Pepper..; jacket has some ring wear but the hardest thing to get w/this one is a clean disc, which this is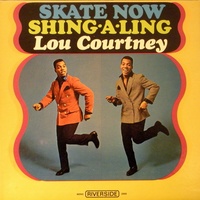 Lou Courtney: Skate Now--Shing-A-Ling; Riverside RM-2000; 1967; gatefold E+/E+ $75 (or E-/E $60, specify) -- mod soul/boogaloo/psyche-funk; his classic, best LP!; from "Do the Thing" (4 minutes of one of the best floor-packing boogaloos ever) to "Psychedelic Shing-A-Ling" (WILD!!!) to "I've Got Just the Thing (Shing-A-Ling)" to "Skate Now," it's all a solid winner, gloriously produced ("A Funk Bros. production," it says); 1/2 of the 10 cuts are massive movers EVERYONE NEEDS & WILL LOVE!!!; all in heavy, superior mono (much more bass than stereo); note: there's also a cut or 2 from this session on 45 only--get it all if you can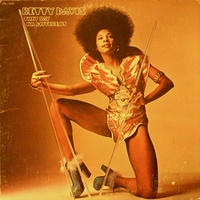 Betty Davis: They Say I'm Different; Just Sunshine JSS-3500; Unipak gatefold E-/N S $50 (or V/N- S $40, specify) -- funk; best of 3 essential LPs by original Miles Davis gal-pal Super Freak/funk queen; gorgeous jacket & the tunes are even more smokin'; anyone who figures he/she can get by with a crummy reissue or digital version is making a huge mistake--you need this and you need it right!; He Was a Big Freak, Don't Call Her No Tramp, Shoo-B-Doop & Cop Him, '70s Blues..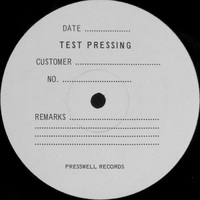 Wayne Davis: A View from Another Place; Atlantic SD-7258; 1973; TEST PRESSING S $40 -- funk/soul/spiritual soul; super-rare test pressing for the also hard-to-find original release!; generic solid white jacket provided (not shown); w/Bernard Purdie, Richard Tee, Roberta Flack, Eugene McDaniels; Sweet Bird of Youth, Mixed-Up Guy, How's Mama's Baby, I Like the Things About Me that I Once Despised, Somebody's Watching You, I Love You So, Joel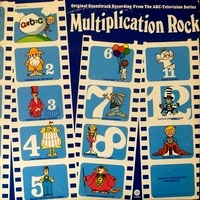 Bob Dorough: Multiplication Rock; Capitol SJA-11174; 1973; sealed cutout $60 (or black/spectral E-/E- S $35, specify) -- kid funk; legendary, most-wanted funky kids' LP (of the scholastic-television variety) by always-hip, jazzbo-singer-composer Dorough, complete w/funky drums/breakbeats; Three is the Magic Number (famously sampled by De La Soul for "The Magic Number"), I Got Six..
Gene Dozier & the Brotherhood: Blues Power; Liberty/Minit LP-24010; 1967; E/E shrink S $20 -- soul-funk; come for the very respectable James Brown, Dyke, etc. covers, stay for the even tastier originals; except for a couple of singles --one promoting this LP and one or two later ones-- this seems to be the sole output-as-leader of the one-time Gamble & Huff sessionist Gene Dozier; features heavy bass (as with Booker T. of the period) and interestingly a spoken intro and outro for the record; A Hunk of Funk, Soul Man, I Wanna Testify, Cold Sweat (James Brown!), Funky Broadway, How Sweet It Is, Soul Stroll, Mustang Sally, Watermelon Man, One for Bess, Hold on I'm Comin'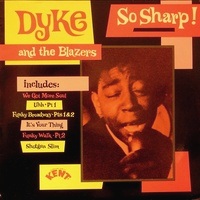 Dyke & the Blazers: So Sharp!; Ace/Kent KEND-004; 1983; UK import N/N [S] $20 -- slick compilation covering highlights from the 2 LPs and singles (12 cuts every DJ needs) in mono or stereo depending on original recordings; top sound, thick vinyl, soooo sharp!!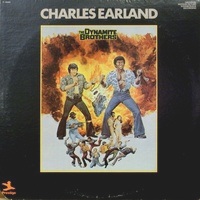 Charles Earland: The Dynamite Brothers ST; Prestige P-10082; 1973; cutout E+/N- S $60 -- soundtrack/funk/soul-jazz/synth; one of his best, most creative efforts, as well as one of the best funky STs!; titles include Razor, Snake, Kungfusion, Weedhopper; see image above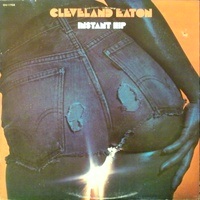 Cleveland Eaton: Instant Hip; Ovation OV-1703; 1976; E/N S $25 -- one of the greatest bass players does some soul jazz (Cleve's Jam) but it's mainly disco & disco-funk, but good & a scarce LP; Funky Funky Music [Sho Nuff Turns Me On], Bo's Blue, Whammy Ommy, Bama Boogie Woogie, Natural Rhythm, The Funky Cello..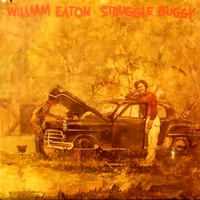 William Eaton: Struggle Buggy; TK/Marlin 2211; 1977; sealed cutout S $20 -- w/Ralph MacDonald, Eric Gale, Patti Austin, Barry Rogers, Victor Paz, Tom Scott, Noel Pointer, Jacki Byard..; Struggle Buggy, Friends & Lovers, Just Can't Turn Down, Brand New Lover, Time & Love, Elevator to the Stars, Conjure Woman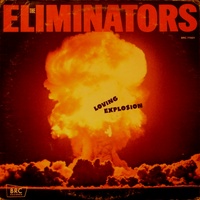 The Eliminators: Loving Explosion; Soul Brother SBCS-4; 1999/1972 (REISSUE) UK import N-/N S $15 -- funk; one-off heavy rarity (one of the legends of the label, which had all kinds of scarce, interesting funk items); thicker vinyl than the original; Blood Donors Needed (Give All You Can), Give It Up, Rump Bump, Get Satisfied Pts. 1 & 2, Loose Hips..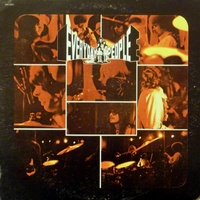 Everyday People; Paramount PAS-6021; 1971; E/E+ S $60 (or cutout E-/E+ S $50, specify) (or cutout E-/E- S $30, specify) -- funk/funky rock; heavy Canadian LP!; famous for the cover of the title Sly Stone hit as well as 10 originals (Nova Scotia Home Blues, I Like What I Like, I Get That Feeling, Girls..), which make it highly desirable for content as well as scarcity (hip & great, tho not to be confused w/the other "Everyday People" LP on Red Coach); has all your vital funk ingredients: clean drum breaks, thumping bass, chicken-scratching guitar, even psyche organ!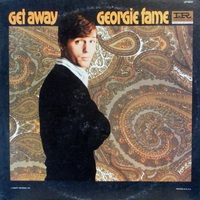 Georgie Fame & the Blue Flames: Get Away; Liberty/Imperial 12331/9331; 1966; E-/E $20 -- mod soul (blue-eyed); deying the rule of thumb for sequels, the follow-up to the "Yeh, Yeh" LP is really better and hipper, which is why it's here on the funk page rather jazz, rock, or pop; mix of vocal and instrumental, both very strong; what you lack in hit singles this time around (unless you count good covers of other people's hits) is more than made up for in consistency, listenability, maturity, and integrity; vocally and stylistically it's as if '60s Steve Winwood sang Mose Allison, and that's pretty hip!; Get Away, Sweet Thing, Ride Your Pony, Funny How Time Slips Away, Sitting in the Park, See Saw, Music Talk, Last Night, It's Got the Whole World Shakin', El Bandido, The World is Round, The In Crowd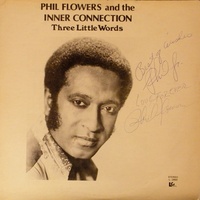 Phil Flowers & the Inner Connection: Three Little Words; Longwood L-2003; 1977; AUTOGRAPHED! E/E+ S $150 -- soul/spiritual soul; signed by both Phil Flowers & Phil Flowers, Jr. and with the participation of others in the Flowers family, it's a terrific, personal, affecting work by Washington, DC's leading light in the world of soul and funk (this LP is soul, bordering on gospel but really spiritual soul); rare and highly desirable, as are just about all Flowers records; some narration, particularly on the title medley (w/Danny Boy); Nothing Lasts Forever, With Pen in Hand, Three Little Words (I Love You)/Danny Boy, Standing On a Rock, Family Circles (Circles), Hard Times, Heard About It, Glad We're Back Together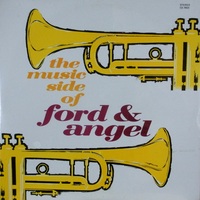 Ford & Angel: The Music Side of Ford and Angel; Baldwin CS-7803; 1974; sealed S $60 (or AUTOGRAPHED E/N $50, specify) (or E+/N- $40, specify)-- lounge act/funky rock/funk/breakbeats; Andy Angel and Frank Ford, reigning kings of PA-area lounge-act funk, do their thing in this great private-press/vanity-press LP; while it's mostly lounge-act pop, the DJ-worthy highlight is funky, jazzy "Space Odesey" (sic), in other words the theme from 2001: A Space Odyssey--with sax, Moog, funk, etc.; while it's not the only local lounge-act version of this space-funk classic (see also Continental III above), it is a mighty, mighty 5:46 tour-de-force, and may the force be with you; I Can't Go On, Let Me Try Again, Embracable You, Wave, To Be With You, Sing, Femina, Raindrops, You Will Be My Music, Space Odesey (sic)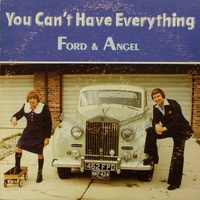 Ford & Angel: You Can't Have Everything!; Montagne CS-8202; 1977; AUTOGRAPHED black label V+/N- S $60 -- lounge act/funk; why?--for the fantastic, deep Moog-funk cover of Herbie Hancock's "Chameleon" (features "the hard bass by the Wersi Bass Synthesizer"), with soaring horn solos, similar synth flights, and united horns Afro-Beat style all over a go-to dance groove that's perfect for DJs (the rest of it bites, but that's nearly always the case with even the best lounge acts); first-rate, of the period, private-press, worthy lounge-act fare from Amish country packing a mighty 4:13 jazz-funk killer, strained through a Wersi; RARE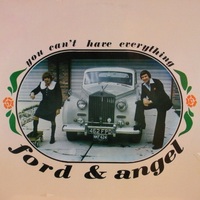 Ford & Angel: You Can't Have Everything!; Baldwin CS-8202; 1977; sealed S $75 -- different jacket has three photos on the back that aren't on the Montagne version; possibly this is the first press--too close to be sure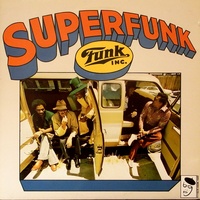 Funk, Inc.: Superfunk; Ace/Beat Goes Public BGPD-1060 (REISSUES Prestige PRST-10071; 1973); UK/France import N-/N S $25 -- funk; their rarest LP (and when it does turn up, it's never clean) is stone funky!!!; not to be missed!; Message from the Meters, Goodbye So Long, Hill Where the Lord Hides, Honey I Love You, Just Don't Mean a Thing, I'm Going to Love You (Barry White!)
The [Harlem] Globetrotters; Hanna-Barbera/Kirshner KES-108; 1970; unique pop-up gatefold; 1st press E/E S $30 -- funk/soul/celebrity; rare TV tie-in produced by Don Kirshner; great jacket flap of a hand over a basketball (it moves!) pops up to a full scene of the cartoon team; yes, it's the groovy superstars of basketball from their TV-show days (like Fat Albert only a much better album!!!), here singing funk rather than whistling Sweet Georgia Brown as they did in the really old days; Globetrottin' is the main rare groove (funky and hip), although there are other pick tracks and it's a delight throughout (cheerful without being silly); The Globetrotters Theme, Globetrottin', Bouncin' All Over the World, Sneaky Pete, Marathon Mary, River Queen, House Party, Gravy (psyche-funk), Meadowlark, Lillia Peabody, Put a Little Meat on Your Bones Lucinda (breakbeats), Rainy Day Bells, Cheer Me Up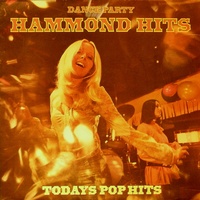 Big Jim "H" & his Men of Rhythm: Hammond Organ Dance Party; Stereo Gold Award MER-344; 1971; U.K. import N-/E+ S $20 -- organ; pop Hammond w/some funky drums here & there; "Blues for the Keyboard" is the best (& reason it's here); great mod dance-scene jacket; My Sweet Lord, La Bamba, House of the Rising Sun, My Way, Ruby Tuesday, Power to the People..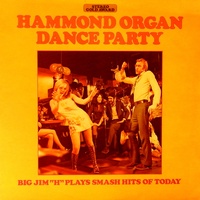 Big Jim "H" & his Men of Rhythm: Dance Party of Hammond Hits; Stereo Gold Award MER-361; 1972; import N/N S $40 (or N-/N S $30, specify) -- organ/"JUNGLE FEVER!"; very rare in the US, it's a Damil USA production under the direction of D.L. Miller (of Alshire fame); pop Hammond w/some funky drums here & there; mostly tunes that were hits in the UK rather than US (Back Off Boogaloo, Son of My Father, Storm in a Teacup, Song Sung Blue..) & you may recognize 1 or 2 of the 3 originals here from other Alshire LPs; but it's essential for & all about JUNGLE FEVER!!!; that's right, one of the only covers of the Chakachas' smash hit (complete w/moans), and what a cover it is!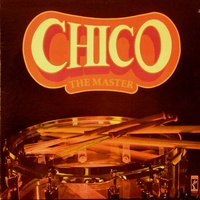 Chico Hamilton: Chico the Master; Stax/Enterprise ENS-7501; 1973; cutout N-/N S $35 -- conga funk; one of the best things ever on Stax and easily his best LP for DJs--all great, funky, heavy!!!; Ghenghis, Stu, Fancy, Conquistadores '74, I Can Hear the Grass Grow, Feels Good..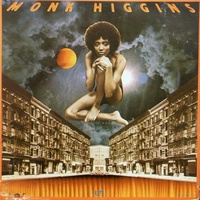 Monk Higgins: Little Mama; United Artists UA-LA005-F; 1972; E-/E+ S $35 -- funk/soul jazz; w/Joe Sample, Paul Humphrey, Freddy Robinson..; breaks & stone grooves!; Little Mama, Black Fox, Can't Stop..; some water damage on the jacket but it's unobtrusive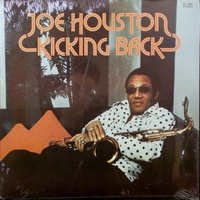 Joe Houston: Kicking Back; Big Town BT-1004; 1978; sealed S $50 -- funk/rock; hot rarity sealed & uncut!; the chief funk pick is "Mr. Big 'H'" in pure J.B. style (that's the "back" that's kicking), with its "out" sax on top (Bo Rhambo & Freddy Clark on saxes + 3 others on gtr-bs-drm) but basically a direct lift from James Brown (on a funk-comp too); "Kicking Back Parts 1 & 2" also is great funk, with some trippy guitar; the rest --Hawaiian Disco, T-Bone Disco, Baby What You Want Me to Do, Trippin' In, Why Don't You Rock Me-- are updates of his classic r&b/blues-rock-twist style and would appeal at least to typical Joe Houston fans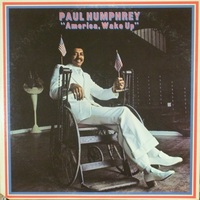 Paul Humphrey [& the Funky Thumbs]: Wake Up, America; Blue Thumb BTS-66; 1974/73; cutout E+/E S $25 -- soul jazz; highlight is the title track in which he introduces the Funky Thumbs (top players); rest of it reminds us of "The Other Side of War" --great stuff for sampling, some breaks, very consistent and whatnot-- just not the hard funk of his previous Blue Thumb effort; America Wake Up, Uncle Willie's Dream, What's That Noise PK?, Through it All I Made it With the Load, I'd Walk a Mile for a Smile, Cochise, Butterball, That's Deep, Chin Music, God Bless America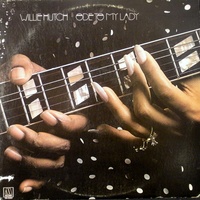 Willie Hutch: Ode to My Lady; Motown M6-838-S1; 1975; cutout E-/N- S $20 -- funk/guitar; w/Dennis Coffey; 5 of 10 cuts are funky & comparable to his other LPs such as Mark of the Beast & the 2 STs; Party Down, Ode to My Lady, Hold On, Love Power, You Gotta Give Love Up..

Dick Hyman (Fantomfingers, Sweet Sweet Soul, Mirrors, Age of Electronicus, etc.) .... Moog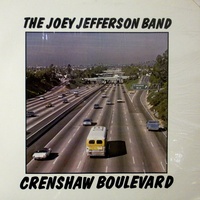 The Joey Jefferson Band: Crenshaw Boulevard; Mutt & Jeff MJS-5003; 1980; cutout N/N shrink S $25 -- soul-jazz guitar/disco; w/guitarist Cal Green & other Californians; his 2nd LP (fans of the first one will appreciate it), scarce!; Mr. Music Man, I Just Wanna Make Sweet Love to You, Wes Blvd., Miss Monique, Sweet Jorae, Crenshaw Blvd.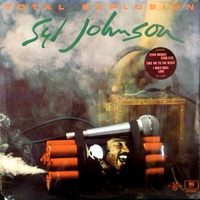 Syl Johnson: Total Explosion; London/HI SHL-32096; 1975; sealed cutout S $50 -- soul/funk; last of three LPs produced by Willie Mitchell and an excellent one; "the poor man's Al Green" covers his labelmate's "Take Me to the River" to great effect, so you can't go wrong for that performance alone, but hey, this records is an unopened Syl Johnson original!!! (A GOOD ONE!!!) (not reissued in the box set!); I Only Have Love, Bustin' Up or Bustin' Out, Star Bright Star Lite, Watch What You Do to Me, Steppin' Out, Take Me to the River, It Ain't Easy, 'Bout to Make Me Leave Home, That's Just My Luck
Syl Johnson: Ms. Fine Brown Frame; Boardwalk/Erect NB-33260-1; 1982; N-/N- S $20 -- disco/funk/rap/blues; just as a few '80s efforts by James Brown and Joe Bataan are worth having, this one's worthwhile as nearly all Syl Johnson LPs are; the title track is great (tho a little rap may date it some) and the rest is wonderful at least for his irrestible singing, and there's even some blues; if you're hip to Syl Johnson, it's a very good thing to have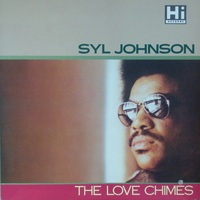 Syl Johnson: The Love Chimes; HI UK LP 404; 1986; import cutout N/N S $30 -- soul/funk; 15 great tracks from the wonderful, and apparently still underrated, mid-1970s work for Willie Mitchell's HI label; with this UK record you get unique liners telling all about Syl Johnson up to that point; the songs are credited as either single or album tracks but they're all on the first two on HI (i.e., not Total Explosion); Back for a Taste of Your Love, We Did It, I'm Yours, Don't Do It, I Hear the Love Chimes, Anyway the Wind Blows, The Love You Left Behind, I Want to Take You Home, Feelin' Frisky, Let Yourself Go, I Let a Good Girl Go, Wind--Blow Her Back To Me, You Donīt Know Me, I Hate I Walked Away, Please Don't Give Up On Me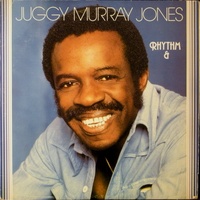 Juggy Murray Jones: Rhythm & Blues; Jupiter 1401; 1977; E+/N- S $20 -- disco/funk; legendary producer; Get Yourself Some, Dance Groove, Come On Do It Some More, Get Your Thing Together, People of the World, Just a Little Bit..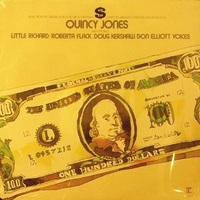 Quincy Jones: $ ("Dollar") ST; Warner Bros./Reprise MS-2051; 1972; sealed cutout S $35 (or N/N shrink S $35, specify) -- funk/Moog/sitar; one of his funkiest STs if not THE funkiest offers heavy funk cut "Money Runner," some Moog, and even a little electric sitar!; with Little Richard, Roberta Flack, and the Don Elliott Voices on the vocal tracks (although you're may agree the instrumentals are better); Money Is, Snow Creatures, Rubber Ducky, Redeye Runnin' Train, Shady Lady, Money Runner, When You're Smiling, Do It-To It, Candy Man, Passin' the Buck, Kitty with the Bent Frame, Brooks' 50-cent Tour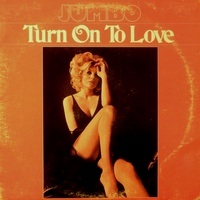 Jumbo: Turn On to Love; Prelude PRL-12142; 1976 (German); V+/E+ S $15 -- disco; super-rare in the US; saucy jacket; best for Side 2, the 17:18 title track; Side 1: Let's Dance (Dance, Dance, Dance), China-Na, Loco-Loco, Saturday, Sexy Lady
Gladys Knight & the Pips: All I Need is Time; Motown/Soul S-739L; 1973; E+/N- S $15 -- soul/funk; there's always some funk on their LPs, usually two tracks as in this case (one being a Sly cover!!!); I'll Be Here (When You Get Home), All I Need is Time, Heavy Makes You Happy, The Only Time You Love Me is When You're Losing Me, Here I Am Again, There's a Lesson to Be Learned, Oh! What A Love I Have Found, The Singer, Thank You (Falletin Me Be Mice Elf Agin)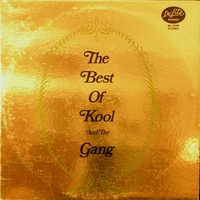 Kool & the Gang: The Best of Kool & the Gang; De-Lite DE-2009; 1971; E-/E+ S $50 -- funk; fantastic comp of their legendary early hits (Gene Redd's masterpieces); even if you have the rare 1st LP, the timings here are different (some longer, some shorter), making it just as essential; The Penguin, Let the Music Take Your Mind, Kool It (Here Comes the Fuzz), Pneumonia, Chocolate Buttermilk, Who's Gonna Take the Weight, Kool & the Gang, Kool's Back Again, Raw Hamburger, The Gang's Back Again Give It Up, Funky Man,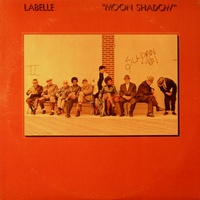 Labelle: Moon Shadow; Warner Bros. BS-2618; 1972; w/insert E-/E S $20 -- Patti & the group's "rare groove" LP; "People Say They're Changing" is funky too, but the LP is famous for the title cover (hip, 9:24 version w/bongo break!)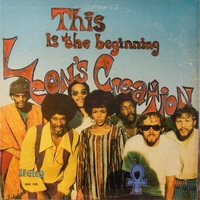 Leon's Creation; Studio 10 DBX-103; V+/as is (skips) S $15 -- funky rock (San Francisco imitation of Sly & the Family Stone); rare, worth it for jacket at least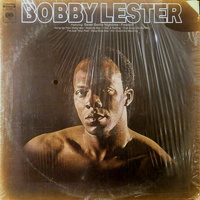 Bobby Lester; Columbia CS-9963; N/N shrink cutout S $25 -- funk; Harvey Brooks, Alfred "Pee Wee" Ellis, & Jerome Richardson are on it & it's great; although neither rare nor expensive (traditionally--that may change once it's discovered and fully appreciated), it is a great record and a solid value; several very strong cuts for DJs

Enoch Light & the Light Brigade (Brass Menagerie 1973, Permissive Polyphonics) .... Moog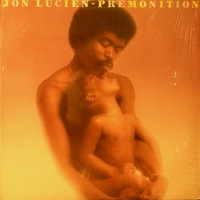 Jon Lucien: Premonition; Columbia PC-34255; 1976; N-/N- shrink S $30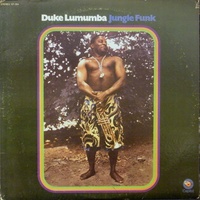 Duke Lumumba: Jungle Funk; Capitol ST-284; cutout N/E shrink S $40 (or cutout E/E- S $30, specify) -- soul-jazz horns/Afro-jazz from Ghana; similar to the best stuff by Big Black or Hugh Masekela, it's Africanized jazz and jazzified African, and it's a singular record (only one by him, we think) -- heavy, funky, hip, rare, obscure, terrific!; Jungle Funk, Money No Play, Afrikaloo, Let Me Have Fun, Akagruge, Mafam, Like It Is, Peace Brother, It's My Time, Kusasi Rain

Sabu Martinez (Afro Temple) has his own subpage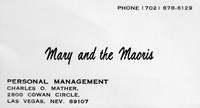 Mary & the Maoris [at Nassau Beach Hotel]; Gramophone SSLX-331; 1969; UK import AUTOGRAPHED E+/E+ S $100 -- Polynesian/lounge act/funk/caribeat/breakbeats; prior to a long run on the Las Vegas hotel circuit, the Bahamian group cut this LP, in which they do a FANTASTIC cover of Dyke & the Blazers' "Funky Broadway" complete with breakbeats (the reason this rarity is a big one) plus a righteous mod-soul-funk rendition of "G'won Train" and others; Fanfare (Maori), Ha Haeremai/7 Canoes/Kua Rongo, Peru peru, Drumbeat, Fireworks, For Once in My Life, Funky Broadway, Where Archie Is, Huge'd, Gwon Train, Now, Oh Happy Day, Aquarius/Let the Sunshine In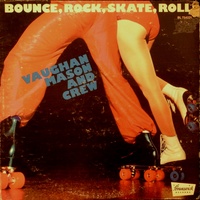 Vaughan Mason & Crew: Bounce, Rock, Skate, Roll; Brunswick BL-754221; 1980; V/E S $25 -- disco; made for the disco rollerskating craze (the first one), it's one of those super-rare Brunswick funk-era wonders; music is fairly basic (like Blowfly's) but useful for DJs (long tracks, heavy); Roller Skate, Cravin' Your Body, Thinking About You Baby, We're Gonna Funk You Up, Bounce Rock Skate Roll Parts 1 & 2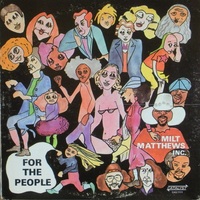 Milt Matthews, Inc.: For the People; Catalyst CAS-1111; [mostly] sealed S $100 (or V+/E+ S $75, specify) -- funky rock rarity w/strong elements of soul/funk, gospel, blues; strong originals --Disaster Area, Can't See Myself Doing You Wrong, Oh Lord, That's What I Feel-- meet extraordinary, well-chosen covers: Runaway People (Dyke & the Blazers!!!), Presence of the Lord (Blind Faith!), The Thrill is Gone, Hard Day's Night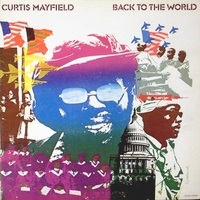 Curtis Mayfield: Back to the World; Buddah/Curtom CRS-8015; 1973; gatefold E/E S $25 -- funk/soul; great!; Future Shock (major hit), Keep on Trippin', Future Song, Can't Say Nothin'..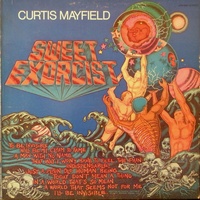 Curtis Mayfield: Sweet Exorcist; Buddah/Curtom CRS-8601; 1974; gatefold E/E S $25 -- funk/soul; one of his very best; essential for "Ain't Got Time" & "Kung Fu"; title cut & "Power to the People" great too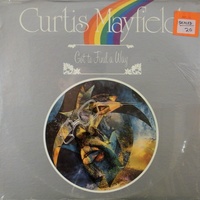 Curtis Mayfield: Got to Find a Way; Buddah/Curtom CRS-8604; 1974; sealed S $25 -- funk/soul; one of his great ones at a giveaway price for an uncut, unopened, ORIGINAL copy; Ain't No Love Lost (great 1 for DJs that hasn't been overplayed), Mother's Son, Cannot Find a Way, A Prayer, So You Don't Love Me, Love Me (Right in the Pocket)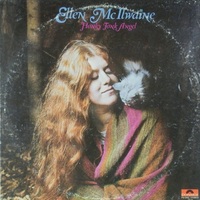 Ellen McIlwaine: Honky Tonk Angel; Polydor PD-5021; 1972; V+/N S $25 (or V+/E S $20, specify) -- funk/guitar/blues; so here's this freckly redheaded Irish gal with a kitten on her shoulder who on this LP surpasses Bonnie Raitt at her funkiest--McIlwaine has a terrificly hip, if slightly hoarse voice and guitar skills galore, plus the great sense to have Candido Camero and Billy Curtis playing congas on this LP, which is half live (at the Bitter End) but not full of crowd noise; "Toe Hold" is the stone classic for DJs, and we find all kinds of other great things to love on this LP, including a fast slide-guitar instro and something that sounds like New Orleans, not to mention good cover songs; Toe Hold, Weird of Hermiston, Up From the Skies, Losing You, Ode To Billy Joe, Pinebo (My Story), Can't Find My Way Home (yes, Blind Faith!), Wings of a Horse, It Wasn't God Who Made Honky Tonk Angels, Wade in the Water

Rudy Ray Moore (Dolemite) on party rap subpage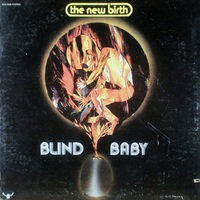 The New Birth: Blind Baby; Buddah BDS-5636-N; 1975; gatefold cutout E/E S $20 -- funk; the best (as well as most deluxe-packaged) LP by the great soul-funk group which on RCA was produced and led by Harvey Fuqua, which means sounds/drums/samples, although here it's more conceptual album-y stuff (spacey, like Undisputed Truth); Blind Baby, Dream Merchant, Forever, Granddaddy, I Remember Well, Blind Man, Why Did I, Epilogue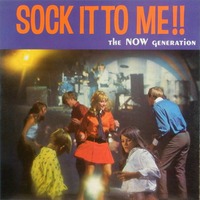 The Now Generation: Sock it to Me!; Alshire/Somerset SF-30800; N/N- S $60 (or V/E S $20, specify) -- mod soul/boogaloo/organ; not the same "Now Generation" that did cover songs of rock-pop hits!; this is one of the handful of fantastic killer-dillers from D.L. Miller (musical director of the curious Alshire label), well worth it just for Little Joe Curtis' two vocal mod-soul tracks (dance-floor sure bets--you Northern Soul weirdos can score big with this at a fair price) that are more Wilson Pickett than the Wicked Pickett himself; many fine moments, with even some breakbeats among the rest too (Donnie Brooks sings two more, and Griffin's are organ instrumentals); Little Joe Curtis: SOCK ME YOUR LOVE, MERCY MERCY ON ME; Donnie Burks: C.C. RIDER, I GO FOR ANYTHING; Paul Griffin: BABY DON'T YOU WEEP, FRANKIE AND JOHNNY, SOCKERINA, OLD TIME SOCK, GET ON BOARD, DOWN HOME BABY

Claus Ogerman (Soul Searchin', Watusi Trumpets, Latin Rock, Saxes Mexicanos) .... odd pop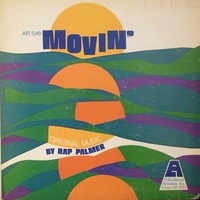 Hap Palmer: Movin'; Educational Activities, Inc./Activity Records AR-546; 1973; gatefold E+/N S $30 (or V+/N- S $25, specify) -- kid funk/funky Moog/sitar; considered the best, hippest Hap Palmer LP, it's known among those in the know for the hot standout cuts "Funky Penguin" and "Far East Blues"; Funky Penguin, Midnight Moon, Tipsy, Far East Blues, Gentle Sea, Jamaican Holiday, Enter Sunlight, Haunted House, Movin', Twilight, Pause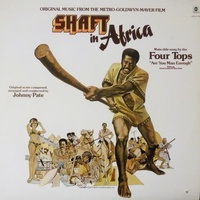 Johnny Pate: Shaft in Africa ST; ABC ABCX-793; 1973; cutout N-/N S $50 (or E-/E+ S $40, specify) -- funk/conga; "Headman" & "Truck Stop" are monster exotic-breakbeat wonders, but the whole thing is great, one of the very best funky STs ever (as you'd expect with Johnny Pate); MUCH better than anything else about Shaft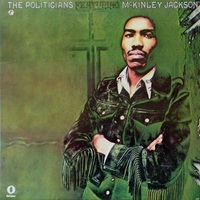 The Politicians Featuring McKinley Jackson; Buddah/Hot Wax HA-711; 1972; cutout E+/E- S $40 -- funk; great one-off rarity (like a few others on this label and Brunswick); Pscha-Soula-Funkadelic, The World We Live In, Church, Free Your Mind, Everything Good is Bad, A Song for You, Speak On It, Funky Toes, Politicians Theme, Close Your Big Mouth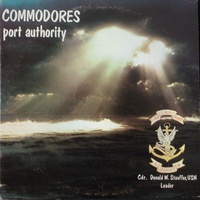 [United States Navy] Commodores/Port Authority; U.S. Navy [no #]; circa 1970; E-/N- S $100 -- funk/soul/mod jazz/funky rock/military recruitment; Port Authority has only 2 cuts here (Port Authority Bus Blues & Sour Grapes), which is good since you want all the Commodores you can get here with your Port Authority on their separate LP (and the earlier, jazzier Commodores do deliver a comparable impact!); "It is through such vehicles as this 'New Now Navy' album that we hope to reach the young people of today with our message of progress and modernization toward maintaining the finest and proudest Navy possible."--Commander D.W. Stauffer, leader, in a form letter that came with our copy; Sailor's Madrigal, Lower Glyphics, Robinson & Caruso, Home from the Sea, Grits, Absotively, Where Has It Gone?, Little Miss Blue Eyes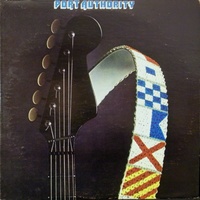 [United States Navy] Port Authority; U.S. Navy 71001; circa 1970; N/N shrink S $150 (or N-/N S $125, specify) (or E-/N- S $90, specify) (or V+/E+ S $60, specify) (or V+/E- S $45, specify) (or V/E- S $35, specify) (or V/V+ S $25, specify) -- funk/soul/jazz/military recruitment; legendary funk obscurity we just can't resist buying anytime and anywhere it turns up (a couple of other such LPs are great too, including two others by Port Authority, but this is THE BEST military-recruitment record), so you get a great selection at many grades/prices (top value at the low end!)--get it now before we add sound samples and it goes fast; everything's here, from over-the-top, blue-eyed soul shouting to electric/fuzz guitar, to mod horns (three trumpets, tunesmith/saxist Skip Harding, and the great Mac Wright on trombone), to deep funk (bass, drums, organ), to pure drum solos and other breakbeats, changes, hip grooves, etc.; it's like a top production (aka "sound library") LP!; Get Together (hip vocal), Just One Man, UFO, Sour Grapes (hip vocal), Funkophobia, The Letter, We've Only Just Begun, Mark 1, Hangin', [MONSTER JAZZ-FUNK JAM] Port Authority Bus Blues -- YOU NEED THIS!!!
[United States Navy] Port Authority Soul Band: [The Navy,] Together; U.S. Navy 72838; 1974; N/N shrink S $150 -- funk/soul/jazz/military recruitment; by far the rarer of the two great Port Authority LPs, this one is more fully-fleshed and vocal, except one cut; heavy soul-funk and even farther from the ostensible Chicago and BST influence of the earlier LP (those groups are at best funky rock or funky jazz, while Port Authority really is funky rock to heavy funk); Scoobe, Can't Get Down If I Can't Get Up, We're All the Same, D.C. Walk, You Had Tt Know, Hold On, I'm for Real, So Sad, Super Strut/Someday We'll All Be Free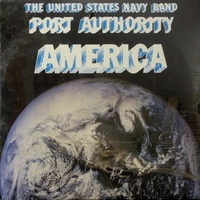 [United States Navy] Port Authority: America; GNV-PA84; 1984; sealed S $20 -- rock/jazz/reggae/military; by the '80s you can't expect heavy jazz-funk, but it's still one of the best military groups: Tough Goin', I've Got News for You, Someone is Stealin' My Baby Away, Everybody's Got to Have Fun, Runnin' Back for More, Lites of the City, My Baby, Killin' Time, Pop Goes the Weasel, "America" (Neil Diamond)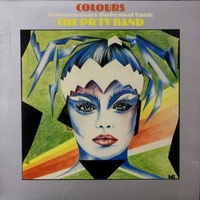 The PR TV Band: Colours--Contemporary Orchestral Funk; Gema/Coloursound CS-45; E+/N S $60 -- disco-funk/production (sound library); 10 cuts all with a color & "Funk" or "Funky" in the title; sounds like the Crusaders, late-'70s or early '80s, but good ("Funky Black" & "Funky White" are the best cuts); IMPOSSIBLY RARE

Andre Previn...Rollerball ST .... Moog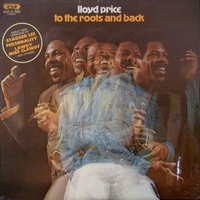 Lloyd Price: To the Roots & Back; GSF S-1003; 1972; sealed $40 -- soul/funk; heavy vinyl; all original & not your old man's Lloyd Price album, it has a couple of very tasty funk treasures amid other updates of his soul hits which also are mainly funky (reminds us a lot of Clarence Reid LPs); Sing a Song, They Get Down (guitar funk w/drum breaks), I Want You to Know, It Ain't Easy (conga funk w/drum breaks), Electric Lover, Lawdy Miss Clawdy, Lady Luck, Stagger Lee, Personality..

Clarence Reid (Blowfly) on party rap subpage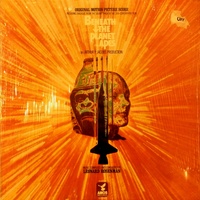 Leonard Rosenman: Beneath the Planet of the Apes ST; Amos AAS-8001; cutout N/N shrink S $75 -- spoken/conga/psyche/sci-fi; rarer, better, more sinister of the 2 major "Apes" ST LPs; loaded w/treasures for the sampler: tho "March of the Apes" is the lead musical standout, it's also packed with the classic dialogue ("The only good human...is a dead human") that makes this film so cool; hip jacket art & still photos complete the package; the first movie may be the big-budget classic, but this is the great ST!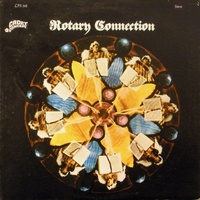 Rotary Connection [Trip 1]; Cadet Concept LPS-312; E+/E+ S $20 -- psyche-soul/funky rock/sitar; w/Minnie Riperton; Amen, Rapid Transit, Turn Me On, Pink Noise, Lady Jane, Like a Rolling Stone, Soul Man, Sursum Mentes, Didn't Want to Have to Do It, Black Noise, Memory Band, Ruby Tuesday, Rotary Connection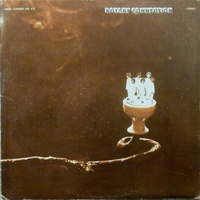 Rotary Connection: Trip 2; Cadet Concept LPS-317; gatefold E+/E+ S $25 -- psyche-soul/funky rock; Life Could, Teach Me How to Fly, VIP, Let Them Talk, I Took a Ride (Caravan), Aladdin, Magical World, I Must Be There, I Feel Sorry, Paper Castle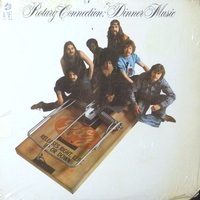 Rotary Connection: Dinner Music; Cadet Concept LPS-328; cutout E/E shrink S $25 -- psyche-soul/funky rock; Pointillism, We Will Be Free, Living Alone, Lektricks #1, Country Things, Quartet, May Our Amens Be True, Stormy Monday Blues, Love Me Now, Lonely Summer, Amuse, Lektricks #2, Merry Prankster, Pump Effect, Want You to Know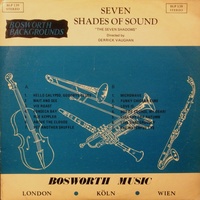 The Seven Shadows directed by Derrick Vaughan: Seven Shades of Sound; Bosworth BLP-139; 1975; E/E+ S $100 -- production (sound library)/funk/calypso jazz/soul-jazz organ/Latin jazz/mod soul/Moog funk; 14 great tracks on one of the best Bosworths (which is saying a lot); Microwave, Funky Chicken Cube, Live Dangerously, The Watchful Eye, Fonseca Bay..

Ananda Shankar .... exotica-foreign

The Silhouettes: Conversations with the Silhouettes .... jazz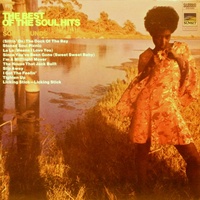 The Soul Sounds: The Best of the Soul Sounds; Liberty/Sunset SUS-5249; 1969; N-/E+ S $100 -- funk/soul; rare!; the best of its type (which is more common in the UK) and a godsend for DJs, it offers two of the best James Brown covers on a totally obscure record few will ever see!!!; well-produced original LP (not a reissue of anything on Liberty) with very commendable treatments of everything, not just the two fantastic JB hits: I Got the Feelin', Licking Stick--Licking Stick, Tighten Up, Stoned Soul Picnic, I'm a Midnight Mover, La La, Dock of the Bay, Slip Away, House that Jack Built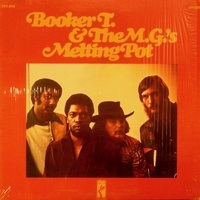 Booker T. & the M.G.'s: Melting Pot; Stax STS-2035 (Canadian Polydor pressing); N/N shrink S $20 -- their #1 funk monster: all original and just about all great for DJs; you may see the US version in dodgy shape now and again, but this is a super deal on a top copy!; Melting Pot, Back Home, Chicken Pox, Fuquawi, Kinda Easy Like, Hi Ride, LA Jazz Song, Sunny Monday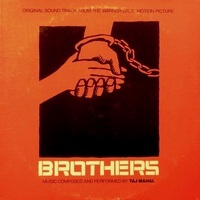 Taj Mahal: Brothers ST; Warner Bros. BS-3024; 1977/1976; E/N- S $25 -- fairly scarce funky ST; oddly enough it features good use of steel drums; the star cut is "Free the Brothers," over 8 mins. of African-esque chant ("Let us free the Brothers") over conga & Brasilian percussion; Funky Butt, Brothers Doin' Time, Night Rider, Malcolm's Song..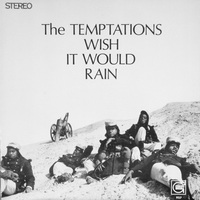 The Temptations Wish it Would Rain; Motown/Gordy 927; 1968; N-/E S $25 -- rare; twelve songs depart sweetly from their shopworn greatest hits in the new, hipper, late '60s style; I Could Never Love Another (After Loving You), Cindy, I Wish it Would Rain, Please Return Your Love to Me, Fan the Flame, He Who Picks a Rose, Why Did You Leave Me Darling, I Truly Truly Believe, This Is My Beloved, Gonna Give Her All the Love I've Got, I've Passed This Way Before, No Man Can Love Her Like I Do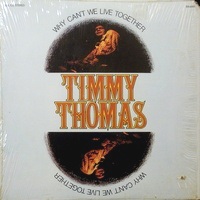 Timmy Thomas: Why Can't We Live Together; T.K./Glades 33-6501; 1972; cutout N/N- shrink S $30 -- funk/soul; highly unusual artist & sound, really minimalist in his use of organ & percussion (sounds like a primordial beatbox); truly unique, original (8 of the 10 cuts), & quite apart from run-of-the-mill funk, a good base for further production; "Funky Me" is the DJ pick (here in stereo) but there's more to it than that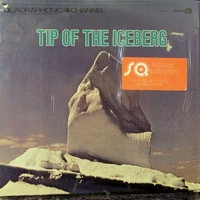 Tip of the Iceberg; Project 3 PR-5091-SD; 1975; sealed promo S(Q?) $100 -- funk/jazz/breaks/Moog/space; arranged by Jeff Hest, it's a Command/Project 3 legend, chockablock with breakbeats, funky drums, waka guitar, spacey Moog, mod soul-funk, flute/horns, and everything else in a groovy DJ's wild wet dream; Got a Hold On, Squawk Talk, La Guija (the Lizard), Tip of the Iceberg, Mercy Mercy Mercy, Where the Grass is Green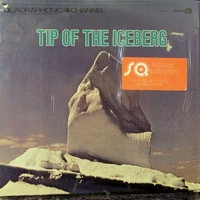 Tip of the Iceberg; Project 3 PR-5091-SD; 1975; cutout N/N shrink Q(S) $90 -- funk/jazz/breaks/Moog/space; arranged by Jeff Hest, it's a Command/Project 3 legend, chockablock with breakbeats, funky drums, waka guitar, spacey Moog, mod soul-funk, flute/horns, and everything else in a groovy DJ's wild wet dream; and if you have a quad setup, you'll really have it going on; Got a Hold On, Squawk Talk, La Guija (the Lizard), Tip of the Iceberg, Mercy Mercy Mercy, Where the Grass is Green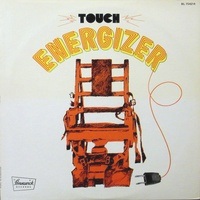 Touch: Energizer; Brunswick BL-754212; 1975; white-label promo N/N S $30 -- disco/funk
The True Reflection: Where I'm Coming From; Atlantic/Atco SD-7031; 1973; TEST PRESSING S $200 -- soul/vocal; super-rare (if not unique) test pressing for the original release!; generic jacket & white label; original typed data sheet gives track titles, timings, & session numbers (look them up on other sites); any standard, stock copy of this title in top shape is a heavy rarity, but this is in all likelihood one of a kind!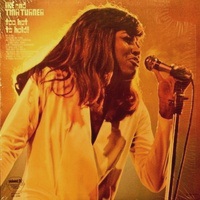 Ike & Tina Turner: Too Hot to Hold; Pickwick SPC-3284 (older reissue of So Fine; Atlantic/Pompeii SD-6000; 1968); cutout N/N shrink S $30 -- funk; it's a repackaging (new jacket art and photos, plus a slight change in song order) of their rare and fantastic first LP for the label (all terrific; if you haven't heard them on Pompeii, you haven't heard Ike & Tina!!!); with the Iketts; Too Hot to Hold, Bet'Cha Can't Kiss Me, Shake a Tail Feather, You're So Fine, So Fine, I Better Get Ta Steppin', It Sho Ain't Me, Ain't Nobody's Business..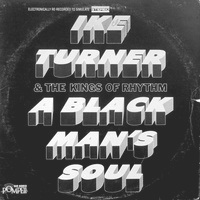 Ike Turner & the Kings of Rhythm: A Black Man's Soul; Pompeii SD-6003; 1969; black jacket '70s flexi pressing (all) N-/N S/ES shrink $75 (or E-/E S/ES $50, specify) (or V+/E- S/ES $25, specify) -- funk/breakbeats/funky drums; the instrumental seminal funk LP by Turner, nominated for a Grammy and known to beatheads as essential/classic; heavy, great breakbeats; Thinking Black, Black Beauty, Ghetto Funk, Blacks' Alley, Black Angel, Getting Nasty, Funky Mule, Philly Dog, Scotty Souling, Up Hard, Nuttin' Up, Freedom Sound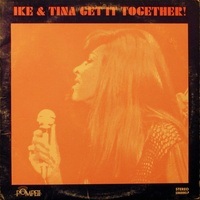 Ike & Tina Turner: Get it Together!; Atlantic/Pompeii SD-6006; cutout E-/N S $25 -- funk; compilation, including some from the Kings of Rhythm LP; if you haven't heard their rare, dynamite, heavy-funk and hard-soul Pompeii LPs, you haven't heard hip Ike & Tina!!!; Funky Mule(!!!), Too Hot to Hold, I'm Fed Up, Bet'Cha Can't Kiss Me, Cussin' Cryin' & Carryin' On, Make 'Em Wait..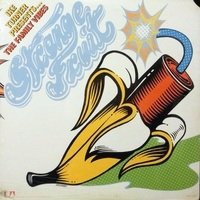 Ike Turner Presents the Family Vibes: Strange Fruit; United Artists UAS-5560; 1972; sealed cutout S $40 -- funk/funky rock; "the Family Vibes" is just the great Kings of Rhythm renamed (you're in luck!); not only is the band in fine form as ever, but the group photo splashed across the inside of the gatefold is one of the best shots of funky outfits/hair/style ever (on any LP, of any band); Happy But Lonely, Heep-A-Hole-Lot, Jumpin', Neckin', Bootie Lip, Soppin' Molasses, Sweet, Sixty-Nine, D.M.Z., I-8-1-2 (I Ate One Too), Pardon Me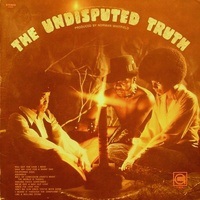 The Undisputed Truth; Gordy G-955F; 1971; flexi E/E+ S $25 -- funk/funky rock; first, heaviest, and rarest LP by Norman Whitfield's terrific group (consistently one of the heaviest and hippest acts ever on the Motown family); California Soul, Ball of Confusion, Aquarius, Smiling Faces Sometimes, Ain't No Sunshine, Heard it Through the Grapevine, Like a Rolling Stone..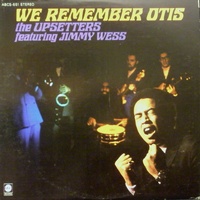 The Upsetters featuring Jimmy Wess: We Remember Otis; ABC ABCS-651; 1969; cutout N-/N S $60 (or promo E/N S $50, specify) -- soul/funk; terrific Baltimore-area obscurity; Wess sings Otis hits really well (& excitingly), & we love the completely soulified version of an Elvis hit, but the even better attraction may be the 3 "Memphis sound" instrumentals done solidly in the Booker T. vein--hip!; Sweet Soul Music/Respect/Satisfaction/Shake, Can't Turn You Loose, Always in the Wrong Place, Down Home, Don't Mess w/Cupid, Tossin' & Turnin', The Memphis Sound, Dock of the Bay, Don't Be Cruel, It's Growing, Grab This Thing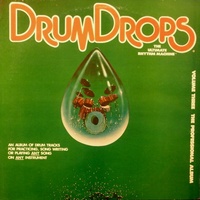 Joey D. Vieira/David Crigger: Drum Drops Vol. 3; Music Tree DD-7780; 1979; E/N- S $35 -- drums/production; "The Professional Album" is really great!; Intro, Straight Disco, Salsa Disco, Rhythm & Blues, 5/4 Rock, 7/8 Funk, Jazz Fusion II, Afro Cuban, Jazz Funk, 1/2 Time Rock, R&B Ballad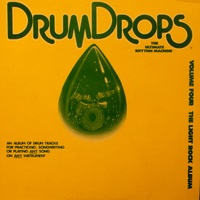 Joey D. Vieira/David Crigger: Drum Drops Vol. 4; Music Tree DD-7780; 1979; N/N S $25 -- drums/production; "The Light Rock Album" includes "Funk Ballad," "Latin Ballad," etc.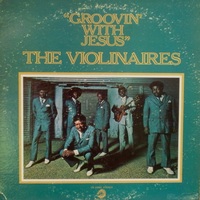 The Violinaires: Groovin' with Jesus; GRT/Checker CK-10067; V/V- S $60 -- gospel funk/funk; priced low for wear and noise (thankfully not much on the MONSTER title track), this is one of the top five heaviest, funkiest, hippest of funky gospel cuts, a DJ's dream and a legend; would be a very strong LP just for all the rest of it, but the title track is where it's at; Groovin' with Jesus, Let Us Pray, Put Your Hand in the Hand, Let the Sunshine In (Hair), We Got to Live Together (Buddy Miles), Take Me, My Sweet Lord (George Harrison), This Old World Can't Last Too Long, No Back Door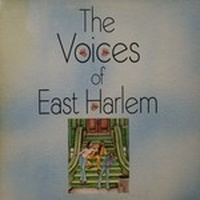 The Voices of East Harlem; Just Sunshine JSS-7; 1973; Unipak gatefold; V+/E+ S $25 -- soul; scarcest of their 3 LPs & best for the pure soul fan (no funk or gospel here but good); priced lower for stain on left side jacket face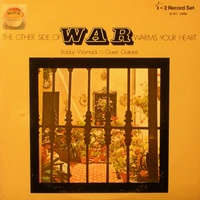 War w/Bobby Womack: The Other Side of War Warms Your Heart; Souffle SO-2017; 2-LP gatefold E+/N- S $40 (or E/E+ S $30, specify) -- funky soul instrumental (light, sunny mood); rare 25-cut back story to the phenomenonal LA artists who made up top funk groups War, Charles Wright & the Watts 103rd St. Rhythm Band, Soul Runners, etc.; Womack's able backing includes Latin percussion; A Cup of Soul, On Fire, Afro-Cuban Opus No. 1, Ripe Bananas, Time is Tight, California Spring..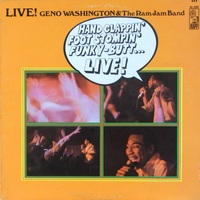 Geno Washington & the Ram Jam Band: Live!--Hand Clappin'-Foot Stompin'-Funky Butt; Kapp KL-1515; white-label promo with side-1 label-info correction insert! E+/N $75 -- funk/soul; super-rare US release of a UK Pye LP in perhaps its rarest form (WLP with insert); Philly Dog/Ride Your Pony, Up Tight (Everything's Alright), (I'm A) Road Runner, Hold On-I'm Comin', Don't Fight It, Land of a Thousand Dances Pts. 1 & 2, Respect, Willy Nilly, Get Down With It, Michael, Que Sera Sera, You Don't Know (Like I Know)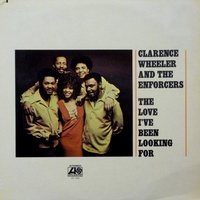 Clarence Wheeler & the Enforcers: The Love I've Been Looking For; Atlantic SD-1585; 1971; cutout N-/E+ S $35 -- funk/soul jazz; their best (& hardest to find/most wanted, for good reason) LP is ALL GREAT (no dogs) but "Broasted or Fried" is the stone killer; w/Eric Gale; Mighty Burner (Earland!), Heebie Jeebie Dance, Hey Western Union Man..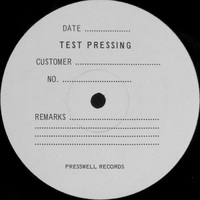 Clarence Wheeler: The New Chicago Blues; Atlantic SD-1636; 1972; TEST PRESSING N- S $30 -- funk/soul; extremely rare TP, perhaps one of a kind!
Andrew White: Who Got de Funk?; Andrew's Music; 1973; private press N-/E S $30 (or V+/E- S $20, specify) -- funk/breakbeat/out; incredible set with a three-part "sho-nuff funky" title track that's breakbeat and waka-guitar funk heaven; with Montego Joe; White and Lloyd McNeil worked together in DC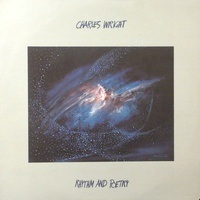 Charles Wright: Rhythm & Poetry; Warner Bros. BS-2620; 1972; cutout N/N- S $30 (or E+/E+ S $25, specify) -- funk; ex-Watts 103rd St. Rhythm Band leader, out on his own but strong as ever; the funky hits for DJs are "Soul Train" (hip!--his tribute to the show) & "Run Jody Run," which you do not want to be without (you can't get over with "Express Yourself" forever, you know); "Get on the Soul Train..."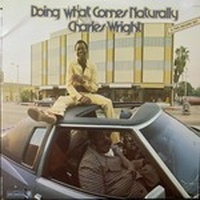 Charles Wright: Doing What Comes Naturally; ABC/Dunhill DSD-50162; 1973; 2-LP gatefold w/lyrics insert N-/E+ S $30 -- funk; deluxe, essential stuff by ex-Watts 103rd St. Rhythm Band leader (you need it ALL)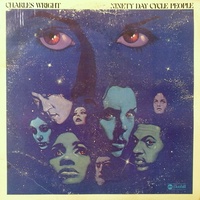 Charles Wright: Ninety Day Cycle People; ABC/Dunhill; 1974; E-/N S $40 -- funk; one of the ex-Watts 103rd St. Rhythm Band leader's least-known & latest but best LPs; at least 3 tunes are terrific for DJs but the hands-down, funky essential is "Gimme That Sandwich!"; jacket has slight water damage (priced accordingly)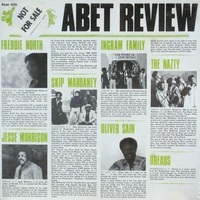 Various: Abet Review Volume 1; Abet 409; 1976 sealed promo S $50 -- funk/soul jazz; rare label, rare comp/sampler/preview introducing the prized Nashboro/Abet groups of the time, including photos, liners, and discography (singles)--valuable info, great music!; Ureaus: Let Our Music Make Love to You; Skip Mahoney & the Casuals: And It's Love, Where Ever You Go; Jesse Morrison: Tell Me Can You Feel It, There Will Never Be Another You; Nazty: I Got to Move; Oliver Sain: The Prayer; Freddie North: Rainey Night in Georgia; The Ingram Family: She's All Alone (I Need a Man)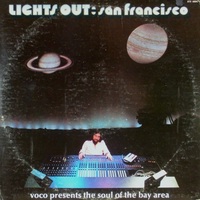 Various: Lights Out--San Francisco; Blue Thumb BTS-6004; 1972; 2-LP gatefold cutout E-/N S $25 -- funky rock/funk/breakbeats/Mid-East/blues/acid rock; "Voco Presents the Soul of the Bay Area"; quirky Blue Thumb asked legendary late-night head DJ Voco to present the sounds of SF at just the right time, resulting in extraordinary performances by top stars, in some cases at least available only on this LP; DJ Shadow drew attention to it, as it's a great breakbeat source, but also you get some hip oriental (Mid-East stuff), jazz, blues, acid rock, funk, etc.; read more at All Music; John Lee Hooker (Lights Out), Clifford Coulter (Voco), Tower of Power (Mahdi--The Expected One, Cleo's Back, Loves to Do It, Dead--with Lydia Pense!), Sylvester & the Hot Band (Hey That's No Way to Say Goodbye, Why Was I Born?-with Pointer Sisters), Fadil Shanin & his Electric Band: Brother (Antrainik, Dina), Dan Hicks & his Hot Licks (20-20 Vision)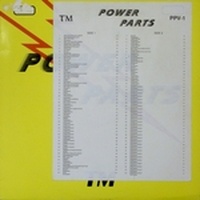 Uncredited: Power Parts; TM PPV-1 (Texas); 1990; E/N- S $20 -- production (sound library)/Moog/drums; synthesizer and percussion galore!; a smorgasbord of 44 shorts on each side, 27 of which are scratch effects!; a sampler's delight, for sure; jacket (see image) has helpful track-info list pasted over it (can be removed or left where it is to make notes); some titles (there are several variations of most of these): Beat Pattern with Sweep, Drum Pan, Bullet, Machine Gun Drums with Burst, Laser Shots, Chime Staging, Bubble Sweep with Button, Shot, Upslide, Downslide, Scratch Effect (many!)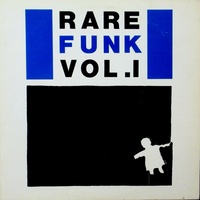 Various: Rare Funk Vol. 1; Cobalt COBLP-1004 (UK); E/E S $30 -- funk/bossa/disco/funky rock; "promotional" comp, 10 tracks; Public Enemy, Disco Dub Band, Esquires (terrific version of JB's "Think"), Jackie Mittoo, Blue Mitchell, Som Tres, Mantronix, Sivuka, Love Unlimited Orch., Meters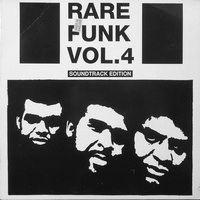 Various: Rare Funk Vol. 4--Soundtrack Edition; Cobalt COBLP-1007 (UK); N-/N- S $40 -- "promotional" comp, 14 tracks (not all from funky STs); well worth it for such rarities as the JB's "Blind Man"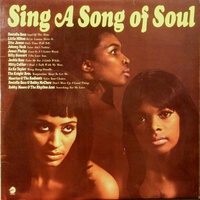 Various: Sing a Song of Soul; [U.K.] Chess CRL-4519; 1966 distributed by Pye; E+/E+ S $35 -- rare UK compilation of 13 classic songs in nice clean sound, plus a groovy jacket of 3 soul beauties; Little Milton/We're Gonna Make It, Fontella Bass/Soul of the Man, Maurice & the Radiants/Voice Your Choice, Jackie Ross/Take Me for a Little While, Johnny Nash/Love Ain't Nothin', Fontella Bass & Bobby McClure/Don't Mess Up a Good Thing, KoKo Taylor/Wang Dang Doodle, Mitty Collier/I Had a Talk with My Man, Bobby Moore/Searchin' for My Love, The Knight Bros./Temptation 'Bout to Get Me, James Phelps/Love is a 5 Letter Word, Etta James/Only Time Will Tell, Billy Stewart/I Do Love You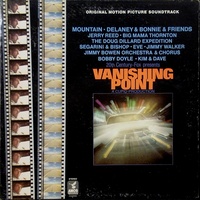 Various: Vanishing Point ST; Bell/Amos AAS8002; 1971; gatefold E-/E S $35 -- funk/country funk/psyche/breakbeats; super-hip cult-flick ST rarity features the J.B. Pickers (Super Soul Theme, Freedom of Expression), Jerry Reed (Welcome to Nevada), Mountain (yup, Mississippi Queen), Delaney & Bonnie, Big Mama Thornton, Eve, Kim & Dave, Segarini & Bishop, Jimmy Walker, Bobby Doyle..; the JB Pickers and Jerry Reed instrumentals are the best (funk, breakbeats, psyche, country funk)
fantastic 7" funk singles plus soul, funky rock, gospel, disco
Funk LPs Wanted LPs in Trade (reissues ok):

9th Street Exit: Be Happy; Solid Foundation E-55101; 1974

Edja Kungali: African Rhythm-n-Ology; 1972

Ray Stephen Oche: Interpretation of the Original Rhythm

Carl LaRue & his Crew: Swinging in Canada; KKC
© Hip Wax