Jazz & Soul Jazz: Original LPs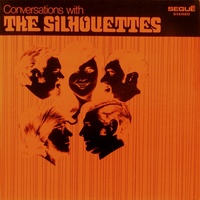 The Word: On this general (and miscellaneous) page you will find the most unusual listings, such as private press, college jazz labs, "jazzercise," bizarre cults, "out" records, and other things that don't easily fall into any particular instrument-led sub-idiom or are nearly one-of-a-kind (such as Dorothy Ashby).
There is some better, classic straight jazz, and a lot more is hip soul jazz (jazz funk/funk jazz/acid jazz), with plenty of oddballs, rare grooves, top imports, ethnic/foreign influences, and of course Blue Note and Prestige. All just waiting for you to notice.
Further below: Jazz 45s & trade wants
Links: are to subpages or artists bio/discog pages in the Hyp Records guide:

Images: accurately represent items but are not always the exact copy listed/purchased
Discount: ALWAYS try to buy more than one item at a time
---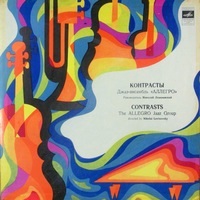 Allegro Jazz Group dir. by Nikolai Levinovsky: Contrasts; [Russian label] C-60-14003-4; 1980; Soviet import E/E+ S $100 -- Soviet jazz 1st LP by acclaimed all-star group (finally recorded 32 years after its inception as a Coltrane modal-jazz interpreter of Russian folk songs), w/synthesizer and funky percussion; made in USSR by trusty Communist jazzbos (you always knew those right-wing rumors were true); groovy colorful jacket w/helpful demystifying liner notes in English and Russian; great stuff and way hipper relic of the USSR than some nasty chunk of E. German wall!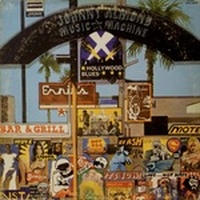 Johnny Almond [Music Machine]: Hollywood Blues; London/Deram DES-18037; 1970; V+/E- S $25 -- soul jazz; scarce, import-label-only (Deram) release of a West Coast (Hollywood) killer w/all stars Charles Kynard, Curis Amy, Joe Pass, Earl Palmer, Hadley Caliman, Vi Redd, Leonard Feather..; It's the Water, Funkville USA, Agadir Sunset, Blues for Helen, Hot Rod, Slipping Easy, Kwei Ying Fu, Perdido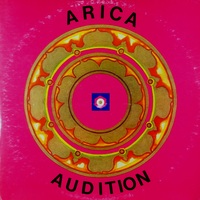 Arica: Audition; Arica Institute AI-1001; 1972; 2-LP gatefold V+/N-* S $500 -- private-press masterpiece by the world's best amateur guru band!; mysterious NYC meditation group named after a town in northern Chile created this stone gasser; Tibetan ritual chanting (the most far-out stuff there is), wild jazz, funk, tabla, sitar; rec. mainly at Electric Lady Studios in NYC--very professionally done, although the pressing quality isn't so great (*endemic mild backgound noise not due to wear); jacket sports a great mandala and the liners tell you about "listening with the soles of your feet"; Absorption, Relaxation, Mentations, Passive in the World, Active in the World, Passive in the Cosmos, Active in the Cosmos, The Funnel (in 6 parts), Absorption, Mantram (6-part, all of side 4); as you would expect from the price, it's one of our best and most favorite discoveries--and you can buy it!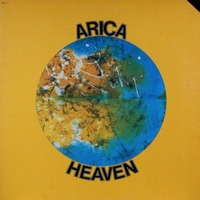 Arica: Heaven; Just Sunshine JSS-11; 1973; gatefold cutout E+/E+ S $200 (or cutout V/E- S $100, specify) -- spiritual soul jazz/occult/psyche/sitar; super-rare 3rd LP by the world's best amateur guru band!; mysterious NYC meditation group named after a town in northern Chile from which they originated (here: "Arica Rhythm and Movement Band") released only this wonder (plus several cassettes) following the 2 variants of their private-pressed 2-LP debut bombshell, which offered Tibetan out-there chants, free-form jazz honkfests, funk, and sitar; this one's slicker (gone are the raw honks) but it's still amazing; rec. at Electric Lady Studios in NYC--very professionally done; strap on the love beads and get ready to vibrate...hard!!!; dig these crazy titles: Heaven, Cloud, Lake, Wind, Ocean, Rock, Thorn, River, Candle, Utoh ("vibrates the center of our being")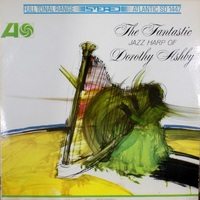 Dorothy Ashby: The Fantastic Jazz Harp of; Atlantic SD-1447; 1966/1965; E/N- S $75 -- mod/harp; with Willie Bobo, Grady Tate, and other top players; contrary to the conventional ignorance, great Dorothy is not limited to the two or three hip killers on Cadet (nor the classic early Prestige material); this is a hip SWINGER: Flighty, Essence of Sapphire, Why Did You Leave Me, I Will Follow You, What Am I Here For, House of the Rising Sun, Invitation, Nabu Corfa, Feeling Good, Dodi Li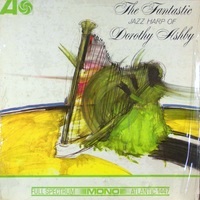 Dorothy Ashby: The Fantastic Jazz Harp of; Atlantic 1447; 1965; N-/E+ shrink $60 -- mod/harp; with Willie Bobo, Grady Tate, and other top players; contrary to the conventional ignorance, great Dorothy is not limited to the two or three hip killers on Cadet (nor the classic early Prestige material); this is a hip SWINGER: Flighty, Essence of Sapphire, Why Did You Leave Me, I Will Follow You, What Am I Here For, House of the Rising Sun, Invitation, Nabu Corfa, Feeling Good, Dodi Li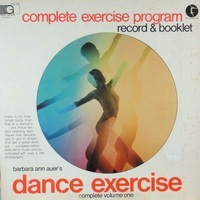 Barbara Ann Auer's Dance Exercise; Gateway GSLP-7608; 1980; gatefold w/illustrated innerleaves E-/N- S $20 -- soul jazz/piano/spoken instruction; NOTE: it's Ramsey Lewis uncredited!; another rare groove diamond in the "jazzercise" rough; hip soul jazz and instruction w/plenty of inner-leaf instruction/photos; from Gateway, the wonderful people who brought you the belly dance LP Dee-Lite sampled for "Groove is in the Heart" (see also John Devlin below)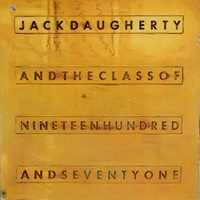 Jack Daugherty & the Class of Nineteen Seventy One; A&M SP-3038; 1971; gatefold w/inner leaf; white-label promo cutout E/N S $50 -- soul jazz/funky rock/breakbeats; this is a very, very heavy one with lots of top players including Hal Blaine on drums (breakbeats, horns, guitar); it's like what you always hope for digging through obscure jazz lab records and only rarely get (and this is still better); two outstanding tracks at least for DJ use; Getting Up, Someone to Love, Feel So Good, (I Fell in Love with You) The Day We Met, Brothers and Sisters, Number Nine, The Strip, La Costa Drive, You've Got It, Theme for Susan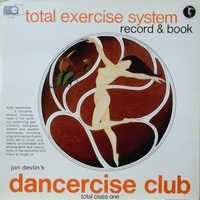 John Devlin's Total Exercise System: Dancercise Club--Total Class One; Gateway GSLP-7601; 1974/1973; gatefold w/illustrated innerleaves E+/E+ S $30 (or 1980 Viki Enterprises VI-1173 reissue w/booklet N/E+ shrink S $25, specify) (or 1980 Viki Enterprises VI-1173 reissue w/out booklet N-/E+ S $20, specify) -- soul jazz/spoken instruction; no doubt you've heard there are a few fantastic rare grooves among the many "jazzercise" LPs, most of which are dismissable; this is one of the best--very hip (both the soul jazz and the instruction) and gorgeous jacket art; if all that's enough, the inner leaves or book provides copious pix of '70s gals in various stretching postures; from Gateway, the wonderful people who brought you the belly dance LP that Dee-Lite sampled for "Groove is in the Heart" and many other fine oddballs (see also Barbara Ann Auer above)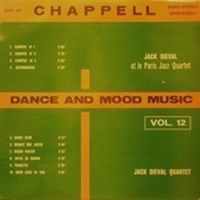 Jack Dieval et le Paris Jazz Quartet; Chappell Dance & Mood Music Vol. 12 DDM-312; E/E M-S $60 -- production/free jazz/vibes; rare French production/sound library LP, astoundingly great!; Side 1 4 "free jazz" pieces Campus Nos. 1-3, Jazzomaniac; Side 2 Jack Dieval Quartet plays 6 tunes (led by vibes, not free jazz) Men's Club, Fuguetta, Green Water..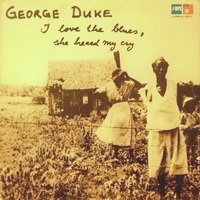 George Duke: I Love the Blues She Heard My Cry; MPS MC-25671; 1975; E/N S $20 -- soul-jazz/funk/vocal/percussion; the classic for DJs is "Chariot" (VERY hip vocal); then there's Emil Richards' "Mashavu" (great exotic percussion) and a whole lot more that's WEIRD and fun ("Rokkinroll"); helping make it one of the best values on MPS (inexpensive, best-selling, yet good!) are superstars such as Airto (Brasilian percussion), Emil Richards, Wah Wah Watson, Flora Purim..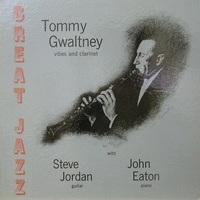 [Tommy Gwaltney w/Steve Jordan &] John Eaton: Plays Great Jazz; Laurel 163011; E-/E- $20 -- jazz; rare, micro-label from Virginia (using Cook Labs process); early John Eaton piano, Jordan guitar, Gwaltney vibes & clarinet; notes by Charlie Byrd; Carioca, Shim-me-sha-Wabble, Heat Wave, The Golden Striker, Air Mail Special, I Go for That, When Sonny Gets Blue..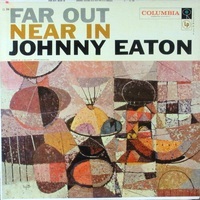 John Eaton & his Princetonians: Far Out, Near In; Columbia CL-996; black 6-eye deep groove 1st press E+/E $20 -- GA on My Mind, Lover Man, Just Wedging, Summertime, Swat the G-Man..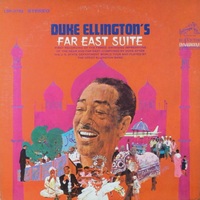 Duke Ellington's Far East Suite; RCA Victor LSP-3782; 1967; deep groove 2nd press E/N- S $25 -- fantastic!; "Blue Pepper (Far East of the Blues)" is mammoth, an Afro-Cuban monster easily equal to "Manteca" but much less known -- every marching band should play it!!!; Amad (Middle Eastern jazz) and others from the Ellington-Strayhorn-penned "Far East Suite" are great; "Ad Lib on Nippon" is a bonus cut (not part of the suite)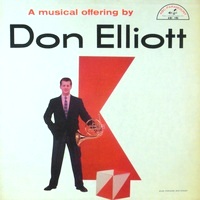 Don Elliott Sextette: A Musical Offering; ABC-Paramount SBC-106; 1956; deep groove E/E+ $25 -- arr. Quincy Jones; w/Herbie Mann, Joe Puma, Osie Johnson..; Miss Wiss-Key, Straits of McClellan, Cry Me a River, Mood Indigo, Jazz Me Blues, Our Love, Soon, Catana, Rough Ridin'..

Slim Gaillard, Allen Ginsberg, Babs Gonzales .... beatnik-crime-spy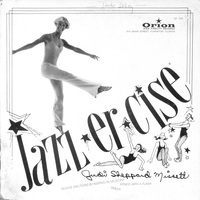 [Gus Giordano] Judi Sheppard Missett: Jazzercise; Orion LP-130; with booklet(!) E-/E S $30 -- soul-jazz/instruction; while her major-label "Jazzercise" LPs are well known, this one in the always fascinating and super-rare Orion series is unique and very hard to find; a graduate of Gus Giordano's classes, Ms. Missett in turn enthusiastically coaches over a background of some really stellar, hip soul jazz--these ten tunes are covered by a group led by Frank Acri: Chuck Mangione: Chase the Clouds Away, Vince Guaraldi: Cast Your Fate to the Wind, Sayer-Courtney: Long Tall Glasses (I Can Dance), Davenport Cooley: Fever, McHugh-Fields: Exactly Like You, Jim Croce: Workin' at the Car Wash Blues, Allen...: Sunshine Keri, Reed Stephens: There's a Kind of Hush, Moe Koffman: Swingin' Shepherd Blues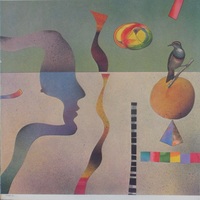 Gene Harris: Astralsignal; UA/Blue Note BN-LA313-G; 1974; blue label N-/N- S $25 -- jazz funk; uncut, top shape, hip legend featuring Harvey Mason, David T. Walker, Chuck Rainey, Ernie Watts, Maxine Waters..; Prelude, Summer, Rebato Summer, I Remember Summer, Don't Call Me Nigger Whitey, Losalamitoslatinfunklovesong, My Roots, Green River, Beginnings, Feeling You Feeling Me Too!, Higga-Boom, Love Talkin'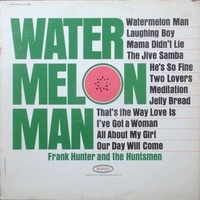 Frank Hunter & the Huntsmen: Watermelon Man; Columbia/Epic LN-24052; 1963; 1st press promo E-/N- $40 -- mod soul/mod jazz; terrific little rarity by the man more famous for "White Goddess"; but here it's uptempo mod groovers, complete w/sax and organ solos (very good for the UK--in fact, the inner sleeve has a thumbnail for the Tubby Hayes LP, another great Epic rarity) in loud, exciting, 45-like sound; Watermelon Man, Mama Didn't Lie, Jive Samba, He's So Fine, Meditation, Jelly Bread, I've Got a Woman, Our Day Will Come..

Solomon Ilori & his Afro-Drum Ensemble: African High Life .... Afro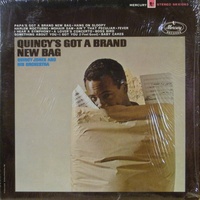 Quincy Jones: Quincy's Got a Brand New Bag; Mercury SR-61063; 1965; deep groove/1st press N/E+ shrink S $25 -- mod soul jazz; w/Ray Charles, Ray Barretto..; besides the title JB cover, also I Got You, Fever, Boss Bird, Baby Cakes, Mohair Sam, Ain't That Peculiar, Hang On Sloppy, Harlem Nocturne..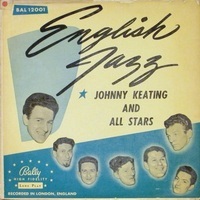 Johnny Keating & All Stars: English Jazz; Bally BAL-12001; 1956; deep groove E-/N- $75 -- jazz; early, very scarce, Chicago release of a swinging English session by a leading light of the UK; has the look and sound of a production LP and features Johnny Hawkesworth and others (Dizzy Reece on bongos, Don Rendell 1 of 5 on sax); Strictly for Kyx, Fair Diana, Quads Talk, Impromptu (Johnny Hawkesworth), Gibraltar Rocks, Good Life, Snowface, Last Resort, Lazy, Eddie Blair's Picnic, Piccadilly Jumps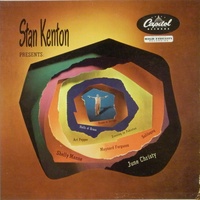 Stan Kenton Presents; Capitol T-248; 1955; [12" version] turquoise label E+/N- $50 -- jacket and disc terrific, except for a partial top seam split; w/Art Pepper, June Christy, Maynard Ferguson, Shelly Manne, Johnny Richards..

Sabu Martinez has a subpage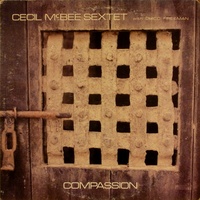 Cecil McBee Sextet: Compassion; Inner City IC-3033; 1977; E/N S $20 -- live at Sweet Basil in NYC; w/Famoudou Don Moye, Chico Freeman, Joe Gardner, Dennis Moorman, Steve McCall; great set of just 3 long tunes: Pepi's Samba, Undercurrent, Compassion (all of Side 2)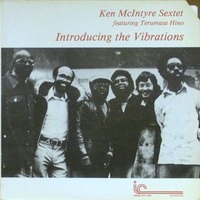 Ken McIntyre Sextet featuring Terumasa Hino: Introducing the Vibrations; Inner City IC-2065; 1977/1976; (lic. SteepleChase) cutout E+/N- S $25

Special page: Lloyd McNeill items for sale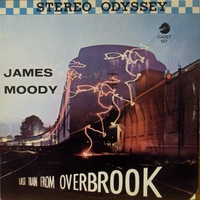 James Moody: Last Train from Overbrook (James Moody Volume III); Cadet LPS-637; 1958; cutout E+/N- S $25 -- Johnny Pate had a big hand in this one, and it's a beaut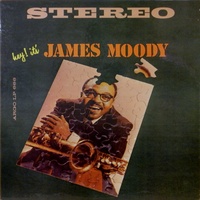 James Moody: Hey! It's James Moody; Cadet LPS-666; 1959; deep groove (but not 1st press) N-/N- S $25 -- has Eddie Jefferson's vocal on lyricized update of Last Train from Overbrook and scat version of Summertime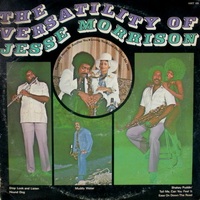 Jesse Morrison: The Versatility of Jesse Morrison; Abet 408; 1975; V/E- S $20 -- soul-jazz tenor, funk, moog funk; funky ex-Jimmy McGriff group from NJ recorded in Philly on the elusive Abet label; known for "Shakey Pudding" (four minutes of funk manna for DJs) with an additional Moog-funk version of "Ease on Down the Road" and an original "Tell Me, Can You Feel It" (rest are ballads, better for jazz fans)

Ken Nordine .... beatnik-crime-spy

Claus Ogerman .... odd pop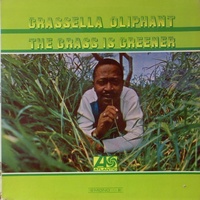 Grassella Oliphant: The Grass is Greener; Atlantic 1494; 1967; cutout E+/E $25 -- funky soul jazz; GREAT, very scarce (an unknown PA drummer with a funny name wasn't easy to market), funky 2nd LP; check out the all-star support: Big John Patton, Grant Green, Harold Ousley, Clark Terry, Major Holley; last but not least, the super hip tunes: Get Out of My Life Woman, Ain't That Peculiar, Soul Woman (by Patton and Green), Peaches are Better Down the Road, The Yodel (Patton's great hit), Cantaloupe Woman, The Latter Days, Rapid Shave

Mike Pacheco (CA bongo bop, ex-Prado) .... beatnik-crime-spy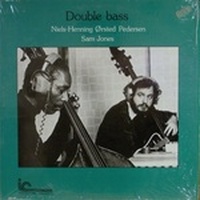 Niels-Henning Orsted Pederson & Sam Jones: Double Bass; Inner City 2055; 1976/1975; deep groove N/N shrink S $25 -- bass and more bass, yum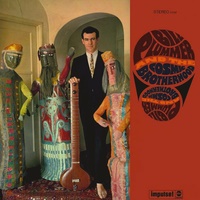 Bill Plummer & the Cosmic Brotherhood; ABC/Impulse AS-9164; 1968 1st/orange label cutout N/E- S $130 (or 2nd/black 1972 reissue cutout N/N S $100, specify) -- Indo-jazz/raga rock/sitar/psyche/spiritual soul jazz/out jazz; buddy of Emil Richards and fellow protege of Harihar Rao, the famed UCLA sitar master who, in addition to recording with Ravi Shankar, led the seminal but unrecorded Hindustani Jazz Sextet in the early days of California sitar-psyche; there's a lot going on in the varied cuts of this overlooked-but-now-coveted "exotic hippie jazz" LP, and it's nice to imagine what a dozen LPs taking each experiment farther might have been like (there are a couple of other jazz LPs where Plummer lends his extraordinary abilities as an authentic sitar player, but this is his solo masterpiece); Journey to the East (5:58), Pars Fortuna (3:55), The Look of Love (3:35), Song Plum (6:27), Arc 294 (10:05), Lady Friend (4:40), Antares (4:25)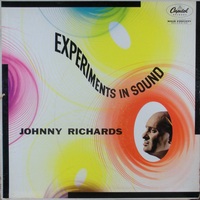 Johnny Richards: Experiments in Sound; Capitol T-981; 1958; E/E $15 -- very unusual jazz for its day, considered a collectors item (very underpriced here); catchy jacket art and liner notes by Nat Hentoff; Omo Ado (Chango cult music), What Is There to Say, Estoy Cansado, Theme from the Concerto to End All Concertos, How Are Things in Glocca Morra, Terpsichore, Je Vous Adore, Neolore, This Time, No Moon at All

Lalo Schifrin STs ... beatnik-crime-spy

Raymond Scott has a subpage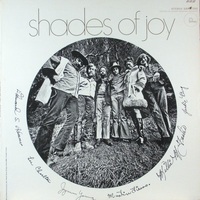 Shades of Joy; Mercury/Fontana SRF-67592; 1969; 1st/only press cutout N-/E- S $100 (or 1st/only press cutout E/E- S $90, specify) -- soul jazz/out/funk; first of only two LPs --both fantastic, both rarities-- by obscure group (the other is better known but all-instrumental, whereas this features Millie Foster singin' some very hip soul; if you are lucky enough to know the other one, that's ample to make you want to bathe in different shades of joy which these are); superbly creative, funky ("Crying Bag" is the hottest pick for DJs), sometimes way "out" (everything from sitar to horn honkfest), with breakbeats--TERRIFIC RARE GROOVE; Icarus Revealed, Come and Throw the Rye Bread, Crying Bag, 4th Stride, It's Time, Bye Bye Love, Andy's Dream, Blues for Millie, Tada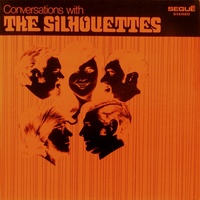 The Silhouettes: Conversations with the Silhouettes; Segue SEG-1001; N/N S $300 -- soul jazz (and much more, as follows); rare groove, rare breaks!; not to be confused w/the famous Philly singing group (of "Get a Job" fame), instead this is a legendary Pittsburgh one-off (they also cut a single, hip and rare but not as great as this) featuring 11 great tunes hitting so many high points it's staggering: vibes, mod bossa, funky soul jazz, swinging Mid-East jazz, vocalese/mod/wordless chorus like the Novi Singers, psyche fuzz, homespun space sounds!!!; Young Blood, Time to Fall in Love, Norwegian Wood, Sally's Tomato, Fonky First (seriously out-there breakbeats and space-funk sounds), Hashi Baba (best tune and the ULTIMATE hip Mid-East/soul-jazz vibes feature!!!), Conversations, Sesame, What are You Doing the Rest of Your Life, Lunar Invasion (MORE seriously out-there breakbeats and space-funk sounds); there are first-rate LPs and hopelessly obscure private-press LPs; this is the rare combination of the two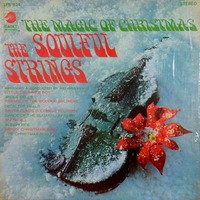 The Soulful Strings: The Magic of Christmas; Chess/Cadet LPS-814; 1968; N/N- shrink S $40 (or cutout N/N shrink S $40, specify) (or cutout E-/E shrink S $20, specify) -- gorgeous!; think of it as Dorothy Ashby's Christmas album (w/Cleveland Eaton, Ron Steele, Phil Upchurch, Bobby Christian..), or as the best Soulful Strings LP, or as perhaps the best jazz Xmas LP!; Little Drummer Boy, Snowfall (excellent Dorothy Ashby feature), Dance of the Sugarplum Fairy, Deck the Halls, Santa Claus is Coming to Town, Sleigh Ride, Merry Christmas Baby (another great Dorothy Ashby feature), Jingle Bells, The Christmas Song, Parade of the Wooden Soldiers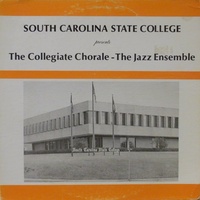 South Carolina State College Presents The Collegiate Chorale & The Jazz Ensemble; Music Memories NR-10640; 1979; E-/N- S? $15 -- jazz lab/stage band; ignore Side 1 (Chorale) but Side 2 has its moments: They Can't Take That Away from Me, The Jeep is Jumpin', Ruby Jubilatic, Ain't No Mountain (female vocal), Shaft (theme from)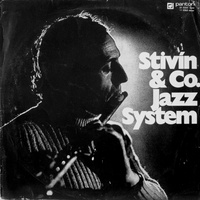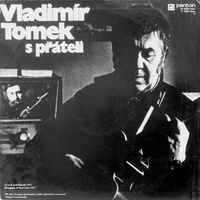 Stivin & Co. Jazz System/Vladimi Tomek s prateli; Panton 11-0265; 1971; Czech!V+/E- S $30 -- very interesting shared (two artists) LP from behind the old Iron Curtain; rare opportunity for the jazz fan!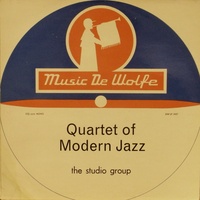 The Studio Group: Quartet of Modern Jazz; De Wolfe DWLP-3107; 1969; E+/E+ $30 -- composed by Reno & Wale, a dozen very nice, usually xylophone or vibes-led pieces; one bass feature (other solos); several outstanding, unique compositions; Raff Riff, Purple Ice, Party Pooper, Ad Lib, Lunar Shades, Imaginary Variations, Chooka Chooka, Tempodium, Earth Glow..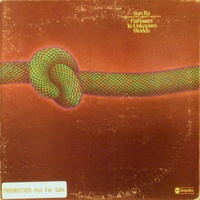 Sun Ra & his Astro Infinity Arkestra: Pathways to Unknown Worlds; ABC/Impulse ASD-9298; 1975/1973 [reissues Saturn 564]; white-label promo quad V+/E+ [Q]S $35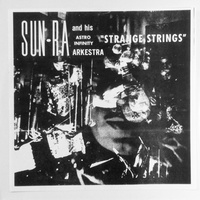 Sun Ra & his Astro Infinity Arkestra: Strange Strings; Saturn/Thoth 502 (limited-edition reissue or boot) N-/E+ $30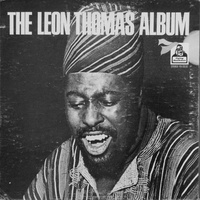 The Leon Thomas Album; RCA/Flying Dutchman FD-10132; 1970; gatefold E-/N S $30 -- soul-jazz vocal; a classic, essential, terrific!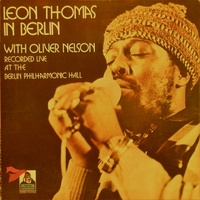 Leon Thomas in Berlin w/Oliver Nelson; RCA/Flying Dutchman FD-10142; 1971; gatefold N-/E+ S $30 -- soul-jazz vocal; classic, essential, terrific!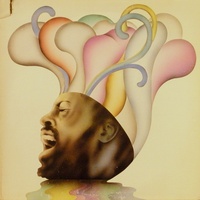 Leon Thomas: Blues & the Soulful Truth; Flying Dutchman FD-10155; 1972; gatefold cutout E/N- S $40 -- soul-jazz vocal; entirely arr. and cond. by Alfred "Pee Wee" Ellis, it's easily his best, hippest LP for the jazz-funk DJ; the exotic "Shape Your Mind to Die" is the big one, with "China Doll" and "L-O-V-E" right up there (the rest very strong, too!)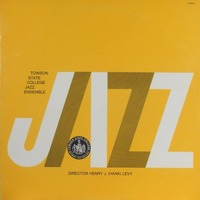 Towson State College Jazz Ensemble; [no publ. info.]; 1972; 2-LP gatefold E/N- S $50 -- school jazz lab/stage band/jazz/soul jazz; dir. Hank Levy; early, deluxe LP from the greatest of all jazz labs (liners incl. photos & notes by Levy & his pal Stan Kenton), famous for breaks and veering into funky jazz-rock; Hank's Opener, Indra, Fringe Benefit, Chiapas, Samba Siete, Fun Time, Rock Odyssey, Pavanne, A Step Beyond..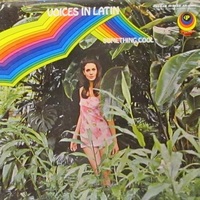 Voices in Latin: Something Cool; Philips/Mercury/Pulsar AR-10601; 1968; yellow-label promo E+/E+ S $75 -- mod soul-jazz vocal chorus in a bossa beat rather than Latin (like Novi Singers or Bossa Rio and other Sergio Mendes); swinging, hip, very California, hard to find (Japanese reissues go for a lot); led by Barbara Moore; Sunshine Superman, Hideaway, Biding My Time, Busy, I've Walked Alone, Sunny, Tea for Three, How Do You Know, The Look of Love, Sara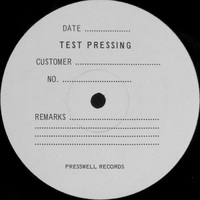 Clarence Wheeler & the Enforcers: New Chicago Blues; Atlantic SD-1636; 1972; TEST PRESSING S $40 -- soul jazz; super-rare test pressing for the original release!; generic solid white jacket and label; 6 instrumentals (titles unknown to us offhand, sorry)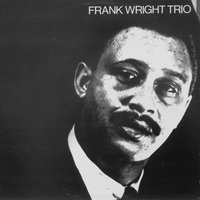 Frank Wright Trio; ESP-Disk 1023; 1966; white-label deep groove cutout E+/N- S $50 (or uncut E-/E+ S $35, specify) -- free jazz/out; fans of Ornette Coleman, label-mate Sun Ra, etc. won't want to miss this; GREAT SOUND!; tenor; w/Henry Grimes (bs), Tom Price (dr); Side 1 h, Jerry; Side 2 The Moon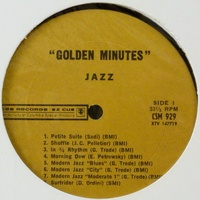 Uncredited/Various: Jazz/Main Titles; CBS Records EZ Cue "Golden Minutes" CSM-929; generic/N $15 -- production (sound library); great value on a sweet rarity!; Side 2 is a variety of themes useful to the sampler, but Side 1 has 8 cuts of really nice, vintage modern jazz: Surfrider, Blues, City, Moderato 1, Petite Suite..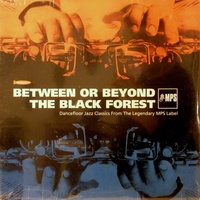 Various: Between or Beyond the Black Forest; Crippled Dick CDHW-056; 1999; 2-LP gatefold sealed S $20 -- soul jazz; "Dancefloor Jazz Classics from the Legendary MPS Label"; fantastic MPS/Saba recordings from European LPs you'll be hard-pressed to find now, even at high prices (except as found here, above, that is); Euro jazz is totally overrated, but this comp has the good stuff and it's a great deal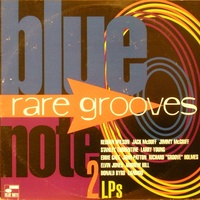 Various: Blue Note Rare Grooves; Capitol/Blue Note B1-7243-8-35636-1-6; 1996/1967-71; 2-LP E-/N S $35 -- soul-jazz compilation; incredible stuff, whether as your sole copy or for the working DJ not wanting to risk the originals; Candido's "Serenade to a Savage" is just one of many killers; Andrew Hill's "Soul Special" is previously unreleased; the organists read like a Who's Who of funky organ: Jack McDuff, Groove Holmes, Reuben Wilson, Jimmy McGriff, Larry Young, John Patton; others are Stanley Turrentine ("Boogaloo"), Eddie Gale ("Black Rhythm Happening"), Elvin Jones ("Round Town"), Donald Byrd ("Blackjack")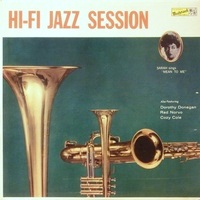 Various: Hi-Fi Jazz Session; Masterseal MSLP-5013; 1957; deep groove E+/N- $30 -- part jazz/part rock; worthy collectors item (high book value) w/Sarah Vaughan (Mean to Me), Dizzy Gillespie, Red Norvo, Cozy Cole, Charlie Ventura, Coleman Hawkins, Rubber-Legs Williams, H. Carel's Combo (Rose Noire), Hen Gates & his House Rockers (Cravin), Dorothy Donegan (Kilroy Was Here), Sabby Lewis (Edna), Eddie South (Swinging the Blues)..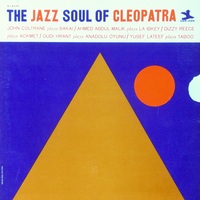 Various: The Jazz Soul of Cleopatra; New Jazz NJ-8292; 1963; purple label E/N- $25 -- compilation/sampler/Mid-East jazz; "only a comp" it may be, but to get these five tracks on a clean original, with the liner notes unique to this LP, and cheaply, is still something!; Ahmed Abdul-Malik: La Ibkey (with Bilal Abdurrahman); Yusef Lateef: Taboo; Oudi Hrant: Anadolu Oyunu (with tenor Morty Lewis); Dizzy Reece: Ackmet (with Joe Farrell, Cecil Payne, Hank Jones, Ron Carter, Charles Persip); John Coltrane: Bakai (with Sahib Shihab, Red Garland, Paul Chambers..)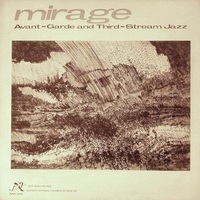 Various: Mirage--Avant-Garde & Third-Stream Jazz; New World Records NW-216; 1977; gatefold E+/E+ S $60 -- rare anthology in Folkways style w/extensive liner notes; Woody Herman-Summer Sequence, Duke Ellington-The Clothed Woman, Lennie Tristano Quartet-Yesterdays, Stan Kenton-Mirage, Mingus-Eclipse, Kenton-Egdon Heath, George Russell and his Smalltet-Concerto for Billy the Kid, Brandeis Jazz Festival Ensemble-Transformation, John Lewis-Piazza Navona, Jeanne Lee/Ran Blake-Laura
Misc. Jazz: Original 45s/EPs
Note: Many, if not most, jazz 45s are listed under subpages, particularly those for major soul-jazz artists and idioms such as organ/keyboards. See those pages for further 45s and EPs.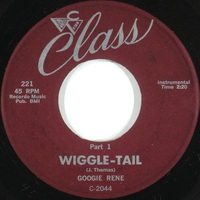 Googie Rene: Wiggle Tail Parts 1 & 2; Class 221; N- $15 -- seminal swingin' California R&B; this one's particularly good, with some tasty guitar (Art Wright) on the part 2; gitcha some Class!!!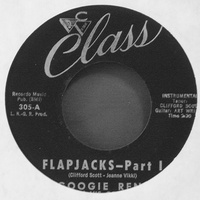 Googie Rene & his Combo: Flapjacks Parts 1 & 2; Class 305; N $15 -- seminal swingin' California R&B (that turned into mod soul about the time of this release) with Clifford Scott (tenor with Billy Larkin & the Delegates), guitarist Art Wright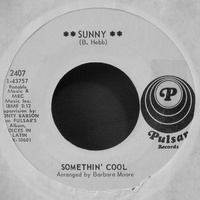 Somethin' Cool: Sunny/Tea for Three; Philips/Mercury/Pulsar 2047; white-label promo E $20 -- terrific promo for the coveted, highest-rated "Voices in Latin" LP (Pulsar AR-10601)!; mod soul-jazz vocal chorus in a bossa beat rather than Latin (like Novi Singers or Bossa Rio and other Sergio Mendes); as with the LP, both tracks here are wonderful, but the FANTASTIC B-side (best cut on the LP?) even has a drum break; as one of the best, rare things on the seldom-seen Pulsar sub-label, it's definitely UNDERPRICED!!!
Wanted in Trade:

Björn Arahb Jag Är En Bekymrad Socialist; YTF 5086063

Debbie Cameron & Richard Boone: Brief Encounter; Metronome MLP-15627

Eero Koivistoinen Music Society: Wahoo!; Fin RCA YFPL-1-806



Gus Giordano productions on Orion (Johnny Frigo & others):

Bobby Christian: All That Jazz; Orion (Gus Giordano)
Johnny Frigo Sextet: Afro-American Jazz Dance; Orion 115 (Gus Giordano)
Johnny Frigo Sextet: The Electric Jazz of Gus Giordano; Orion (Gus Giordano)
Johnny Frigo Sextet: Giants of Jazz Dance; Orion (Gus Giordano)
Johnny Frigo Sextet: Nostaljazz; Orion (Gus Giordano)
Gwendolyn Watson: Kinetic Transparencies; Orion
[unknown]: Jazz Dance; Orion 186; 1974

Jerker Hallden: Spelvisor, 12 visor utan ord/Play-songs, 12 Without Words; YTF-50470

Rufus Harley: Harley's Comet

Peter Herbolzheimer Rhythm Combination & Brass: Wide Open; MPS 15.391; 1974/1973

Jan Johansson: Blues; HECD-018

Sam Most: Plop Plop Boom/Jungle Fantasy; Bell 955 (Jazzman reissue ok)

Ivan Oscarsson: Ivan the Terrible; Dragon LP-7

Houston Person: Chocomotive; Prestige PRST-7517; 1967

Pryde: Pipe Dreams; Polydor 2384-086; 1976 (bagpipes, UK)

Radiojazzgruppen: all LPs w/Sabu Martinez

Boyd Raeburn: On the Air Vol. 2; Hep 3 (& vol.1)

Dieter Reith: Knock Out; MPS; 1975

Bora Rokovic: Ultra Native; MPS 15.340; 1972/1971

Bernt Rosengren Big Band: First Moves; EMI 7C-062-35428

George Russell: Vertical Form VI; Soul Note (Italy)

Sveriges radios jazzgrupp: Bengt-Arne Wallin: Seimisk komposition/Daniel Bell: Monday's Child; RELP-1194
© Hip Wax