Latin 45s & 78s
Latin & Latin Soul on 45, EP, Compact-33, 78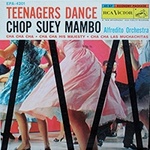 The Word: The idioms are 1950s Latin (vibes, mambo, cha cha cha), funky Latin soul of the 1960s and 1970s, and classic, rare, New York Latin on such top labels as Fania, Cotique, Tico, Speed, Mardi Gras, Fiesta, etc.
Although 45s are harder to find than LPs, the rapidly rising costs of mailing are making the format ever more attractive. We look for rare and unusual items, and some items are released from the Hip Wax archive when other versions or copies turn up. So you never know what may be here next time.
So much Latin:
LPs A-M | LPs N-Z | compilation LPs | 45s (below) | 78s | wants
Links: are to artists bio/discog pages in the Hyp Records guide:

Images: accurately represent items but are not always the exact copy listed/purchased
Discount: ALWAYS try to buy more than one item at a time
---
Note: Many, if not most, Latin 45s are listed under subpages, particularly those for major artists (Cugat, Prado, Puente, Rodriguez, Santamaria, Terrace, etc.). See those pages for further 45s and EPs.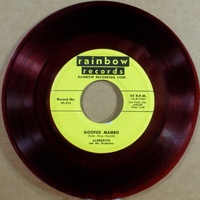 Alfredito: Goofus/Round the World Mambo #2; Rainbow 216 red vinyl E $15 -- vibe mambo jazz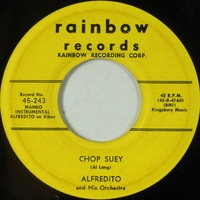 Alfredito: Chop Suey/Las Muchachitas del Cha Cha Cha; Rainbow 243 yellow label E- $20 -- Latin/vibes/mambo jazz/salsa; both sides smokin'! (A is minor-key vibes instrumental, B is early vocal salsa); clean disc but a little background noise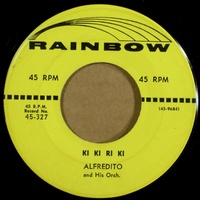 Alfredito: Ki Ki Ri Ki/Curtain Cha Cha; Rainbow 327 yellow label E $20 -- Latin/vibes/mambo jazz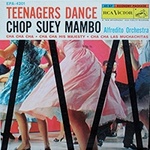 Alfredito [Teenagers Dance Chop Suey Mambo] EP; RCA Victor EPA-4201; 1st/only (ONE pressing only!) N/N $110 (or N-/E+ $90, specify) (or E+/E+ $75, specify) -- Latin/vibes/mambo jazz; one of the rarest Alfredito items!; reissues Rainbow but even Alfredito completists who have all the tunes on Rainbow will want it at least for the rare "Cha Cha His Majesty" (here in clean hi-fi sound), not to mention the artwork; the "Teenagers Dance" packaging seems to be Victor reckoning that "oriental Latin" could be a good novelty sound for mainstream youth (typical major-label mishandling of great Latin!); Chop Suey Mambo, Cha Cha Cha (Mi Musica Es Para Ti--Rene Touzet), Cha Cha His Majesty, Las Muchachitas del Cha Cha Cha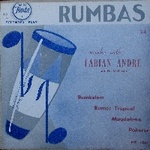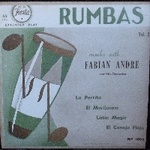 Fabian Andre: Rumbas Vol. 1; Fiesta FEP-1001 (Bembelem, Rumor Tropical, Magdalena, Pokeron) AND:
Fabian Andre: Rumbas Vol. 2; Fiesta FEP-1004 (La Perrita, El Marijuano, Latin Magic, El Conejo Flojo) $20/pair! (both in decent, E-/E- shape)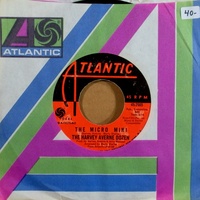 The Harvey Averne Dozen: The Micro Mini/My Dream; Atlantic 2505; 1968; E+ $40 -- Latin soul/sweet soul; from the great Viva Soul LP, the 7" is even more of a rare prize; A-side is the uptempo swinger (one of the LP's 2 best cuts); B-side is a ballad for the sweet-soul crowd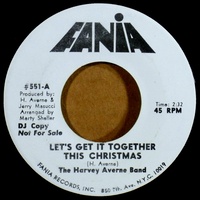 The Harvey Averne Band: Let's Get it Together this Christmas (Averne)/Christmas Song (Mel Torme); Fania 551; white-label promo E $50 -- Latin soul/Christmas A-side a great funky boogaloo vocal in English; B-side multi-tempo vibes-rock w/barking "Scottie Dog" (who appears later on the awesome "Toro" LP!); impossibly rare & not on any LP!!!; all pressings seem to have have slight noise (hardly noticeable except on B-side), but it's clean/unplayed, recently recovered store stock--last one!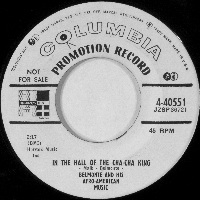 Belmonte & his Afro-American Music: In the Hall of the Cha-Cha King/It's Mambo Time; Columbia 4-40551; white-label promo N $20 -- Latin; wonderful!; in the original Columbia sleeve, no less
Belmonte: Cha-Cha, Merengue, Bolero, & Mambo EP; Columbia B802; 3-disc double gatefold N-/E+ $30 -- what a wonderful find!; clean, hi-fi, complete equivalent to the rare LP, which is second of a pair for the label by the nearest rival to Cugat (on Columbia, anyway); great stuff, including some jazzy elements here and there; In the Hall of the Cha-Cha King, The Lonely One, Ol' Solo Mambo, Unfair, Bambuco Hat Dance, Cha-Cha for a Ballerina, 12 St. Rag Mambo, Cha-Cha Lament, Mambomania, Shy, Learnin' the Blues, Mucho Merengue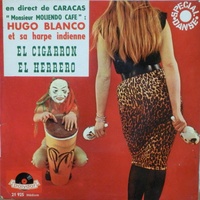 Hugo Blanco y su harpe indienne EP; Polydor 21.925; E+/V $15 -- cumbia/harp; intense early hits on rare French import--"en direct de Caracas: 'Monsieur Moliendo Cafe'"; some noise but worth it; El Cigarron, Orquidea Arabe, El Herrero, Cuerdas de Plata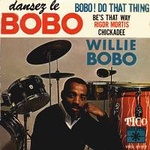 Willie Bobo: Let's Go Bobo compact-33; Roulette SBG-272; E- S $75 -- mod Latin soul; 6 cuts from the killer rarity in its rarest form: the scarce 7" 33rpm format!; and it's swinging stereo! (Let's Go Bobo/Wild Rice/Twist the Monkey's Tail/The Hip Monkey/Get Crackin'/Be's the Other Way); and for added value, we'll throw in a little piece of Hip Wax decor, the empty sleeve from Willie Bobo: Dansez "le Bobo"; Disques Vogue VREZ-65-019 (lic. Roulette/Tico) -- two super rarities, a little mismatched & incomplete, but priced to delight; disc has a few marks/pops but plays/sounds well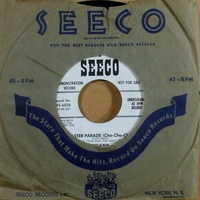 Joe Cain: Easter Parade (Cha-Cha-Cha)/Alexander's Ragtime Band (Samba); Seeco 6020; white-label promo N $15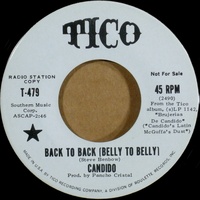 Candido: Madrid/Back to Back (Belly to Belly); Tico T-470; white-label promo N $25 -- top stuff (A-side co-written w/Puente; B-side calypso-jazz) from the great, scarce "Brujerias de Candido/Candido's Latin McGuffa's Dust" LP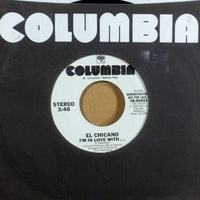 El Chicano: I'm in Love With.../same; Columbia 38-04551; 1984; white-label promo N- S FREE for the asking with any order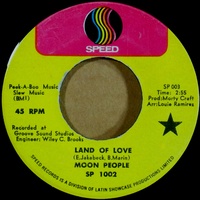 [Dave Cortez &] The Moon People (Los Astronautas): Land of Love/Revolt; Speed SP-1002; N- $20 -- Latin soul/mod; very hip, unique with funky drums; one of the few Speed singles that turns up relatively frequently, so it's both inexpensive and clean (which is the uncommon part--snap it up)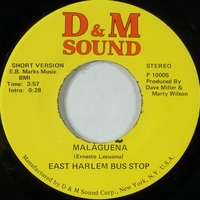 East Harlem Bus Stop: Malaguena/short version; D&M Sound P-1000-L; promo N- S $50 -- Latin disco-funk with production and arrangement by Pete Terrace & Marty Wilson! (also Dave Miller); there are only six cuts on the rare LP, and this promo single is even rarer, with both LP-length and a shorter 4-minute version for airplay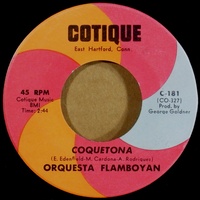 Orquesta Flamboyan: Coquetona/Mi Nena; Cotique C-181; N- $30 -- Latin soul; super-rare single by probably the most inventive group on the label; led by Frank Dante; these earliest sides are pretty straightforward by later Flamboyan standards, both solid guajiras (the original Latin soul, or close to it)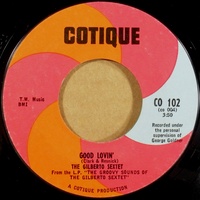 Gilberto Sextet: The Guajira Medley/Good Lovin'; Cotique CO-102; 1966; N- $30 -- Latin soul/vibes; wow!; 2 meaty cuts from the very first, super-rare Cotique LP (The Groovy Sounds of the Gilberto Sextet; Cotique C-1001), it's the Rascals hit & Hang On Sloopy/La Bamba/Guantanamera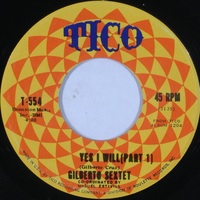 Gilberto Sextet: Yes I Will (Part 1)/Agapito; Tico T-554; 1969; E+ $30 -- Latin soul/salsa; the 45 is rarer than the LP, and the LP is rare; this is a hot group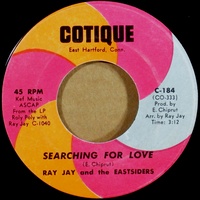 Ray Jay & the Eastsiders: Searchin' for Love/I Love You; Cotique; 1970; N- $40 -- Latin soul/sweet soul; w/Elliot Chiprut; rare single from rare one-off LP (serious prize for the Cotique collector); style similar to Ralfi Pagan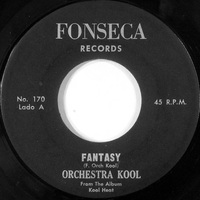 Orchestra Kool: Fantasy/Orchestra Kool; Fonseca 170; E- $75 -- exotica/salsa; rare!; great single from the rare and underrated "Kool Heat" LP; A-side bird-call exotica; B-side smokin' salsa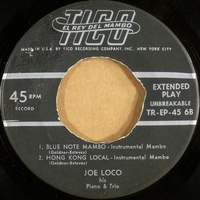 Joe Loco, his Piano & Trio EP; Tico EP 6; E $15 -- Latin/Latin jazz/piano; Blue Moon, Talk of the Town, Blue Note Mambo, Hong Kong Local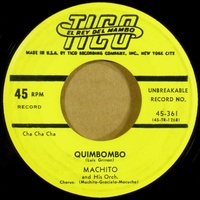 Machito: Tibiri Tabara/Quimbombo; Tico 361; E+ $20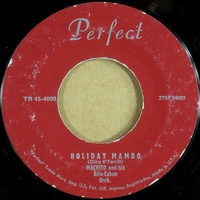 Machito & his Afro-Cuban Orch.: Holiday Mambo/Si Si--No No; Perfect 4000 (same as Tico) E- $15 -- Latin; two of his most famous Tico cuts, except that the LP they're on is very rare; this 45 on a strange old label is even more curious and undoubtedly super-rare, but here 'tis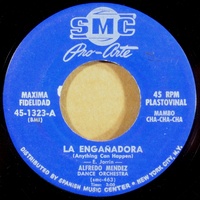 Alfredo Mendez Dance Orchestra: La Enganadora/Silver Star; SMC Pro-Arte 1323; E+ $15 -- legendary label, clean, cheap!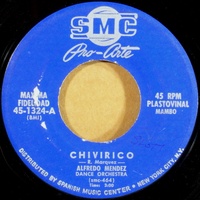 Alfredo Mendez Dance Orchestra: Chivirico/Quien Sera?; SMC Pro-Arte 1324; N- $20 -- legendary label, clean, cheap!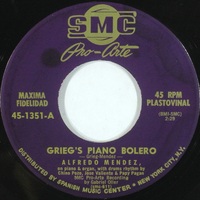 Alfredo Mendez Dance: Grieg's Piano Bolero/Tropical Moonglow (Romance Gitano); SMC Pro-Arte 1351; N- $30 -- "Alfredo Mendez, on piano & organ, with drums rhythm by Chino Pozo, Jose Valiente, & Papy Pagan"; it's the side 2, which is really pretty cool, as it's more of an organ feature and definitely takes the Mendez group into more modern, retro-hip territory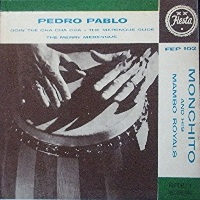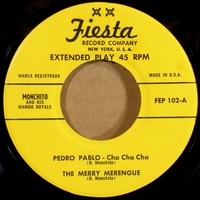 Monchito & his Mambo Royals EP; Fiesta FEP-102; E+/E+ $20 -- classic Latin from the 2nd Fiesta LP, very scarce! nice photo of congo/hands; strong cuts lead each side; Pedro Pablo, Doin' the Cha Cha Cha, Merengue Glide, Merry Merengue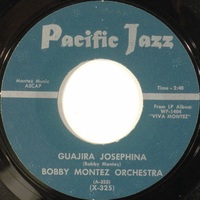 Bobby Montez & his Orchestra: Guajira Josephina/Tremendo Cha-Cha; World Pacific X-325; 1961; E- $150 -- Latin jazz; with Ray Rivera, congas; super rare single from Viva! (World Pacific LP WP-1404), with the A-side abridged;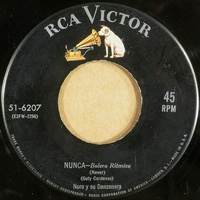 Noro y su Danzonera: Nunca/Silver Star; RCA Victor 6207; E $15 -- tempting as it is to think this is Noro Morales, evidently it's a far rarer act (mentioned in listings of Cuban performers but that's it)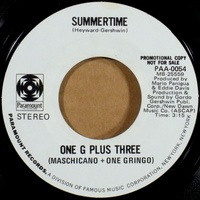 One G Plus Three: Summertime/Poquito Soul; Paramount PAA-0054 (same as Gordo 705); white-label promo N- $50 -- LA Latin funk/funky Latin jazz/funky drums-organ (like El Chicano or even Funk, Inc.); although also done by Senor Soul, this (the B-side) is the hot version; it's three Chicanos (guitar/drum/percussion) led by gringo organist Randy Thomas; both sides great for DJs (funky drums, fits right in with the very best El Chicano or Funk, Inc.) but lesser known -- a perfect one-off rare groove! (the A-side ain't too shabby either)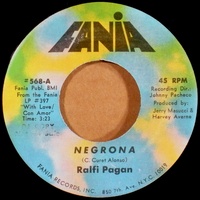 Ralfi Pagan: Negrona/Mi Camaco; Fania 568; N- $25 -- Latin/sweet soul; valuable for offering two prized cuts from the super-rare original version of the LP With Love/Con Amor (which, after the hit single broke, was rushed to re-release; big mistake: it was mass-produced with the same songs on both sides; you'll find it a dozen times before ever encountering the original full album, which is very much a Fania collectors item)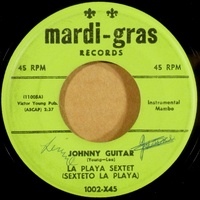 La Playa Sextet: Johnny Guitar/Jamaiquino (Jamaica); Mardi Gras 1002-X45; E $15 -- the very first La Playa single & only the 2nd for the label!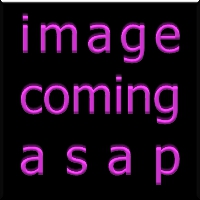 Chuy Reyes & his Orchestra: Mambo at the Mocambo EP Part 1; Capitol EAP-1-257; N-/E- $15 -- Llegaste Tarde, Mocambo Mambo, Oink Oink Mambo, Dee Gee Mambo (Billy May); rare title in any format, and not bad, although the best part may be the delightful jacket art (which here is colored differently than on the 10" LP)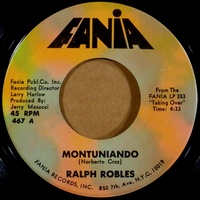 Ralph Robles: Montuniando/Mercie; Fania 467; E $20 -- Latin soul/Latin; unplayed, bought out from an old record store; Robles is one of the major names & all of his records are hard to find (esp. clean)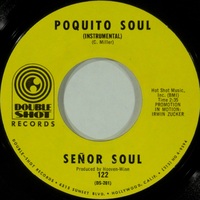 Senor Soul: Poquito Soul/Pata Pata; Double Shot/Whiz DS-122; 1967; N- $25 -- Latin soul; they went on to make a killer funk LP two years later but this first outing is more on a groovy psychedelic bent, with the two cuts on this single being firmly Latin soul, with flute, vibes, etc. and a style of their own (more Californian rather than NYrican)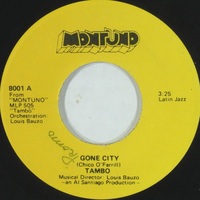 Tambo: Gone City/Co Co My My; Montuno 8001; 1975; N- $50 -- Latin jazz/guaracha mambo; Al Santiago produced a legendary, timeless, but unfortunately one-off LP for which this is super-rare promo single; Gone City is by Chico O'Farrill and both sides are smokin', so there's really nothing but greatness about this!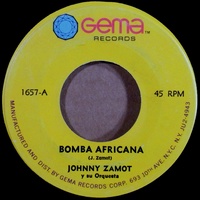 Johnny Zamot: Bomba Africana/Vaya Pa' La Meta; Gema 1657; N- $75 -- Latin/Latin soul; both on the rare 7-11 LP, unusual but very strong cuts (esp. the funky Afro "Vaya Para La Meta"); w/Manny Corchado, Ray Maldonaldo, Graciela, Yayo el Indio, Santos Colon, Bobby Marin...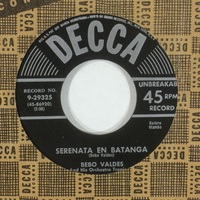 Bebo Valdes & his Orchestra Tropicana: Serenata en Batanga/Daiquiri; Decca -29325; E- $15 -- bolero mambo/guaracha mambo; there aren't a great many LPs by Latin-jazz legend Bebo Valdes but every one is fascinating and something to pounce on; this is from the "Hat Cha Chas" LP which is more dance-orchestra than progressive Latin jazz, but...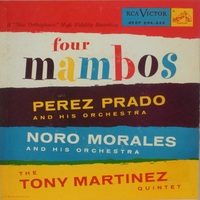 Various: Four Mambos EP; RCA Victor EPA-622; 1955; E-/E- $20 -- mambo; rare but obtainable way to get top cuts (early, exciting) from the super-rare, coveted, and expensive Mambo for Cats LP; Tony Martinez Quintet: Mambo Jumps; Perez Prado: Ballin' the Jack; Noro Morales: Sweet Sue--Just You; Perez Prado: St. Louis Blues Mambo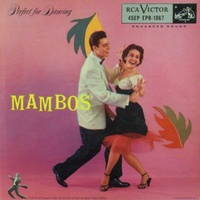 Various: Perfect for Dancing--Mambos EP; RCA Victor EPB-1067; 1955; 2-disc gatefold N-/E+ $20 -- Latin; some seek this series for the little logo of Fred Astaire dancing, but it's really about the music: prized, rare, earliest Victor hits by Tito Rodriguez (Me lo Dijo Adela, Sugar Blues Mambo); Tito Puente (Ran-Kan-Kan), Aldemaro Romero (Un Chivirico Mas), Noro Morales (Piel Canela), Tony Martinez (Hollywood Mambo), Perez Prado (Perdido, La Enganadora)
Wanted 45s:

Alfredito Plays Mambos for Dancing 10"; Rainbow LP 721 (or EP equivalent)

Alfredito: Nocturnando/Papa Loves Mambo; Rainbow 264

Alfredito: Anabacoa/Mambo from Mars; Rainbow 275

Joe Bataan: Latin Soul Square Dance/Call Me; Fania (not the same-sided promo)

Fonseca singles (inquire)

Rulie Garcia/Johnny Chingas (any LP & some 45s)

The Latin Lads: Nunca (on Parnaso)

Joe Quijano; Aqa 101

Arsenio Rodriguez on any format [Tico 10"/45/78; inquire]

[EP versions of listed LP wants]
Latin 78s (10" 78rpm singles)
78s mailed FREE with LP(s); otherwise LP rate applies. Note that we often have a backlog waiting to be listed. If you are a 78 collector, let us know.
---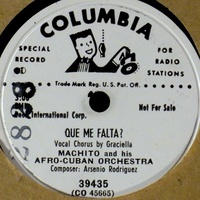 Machito & his Afro-Cuban Orchestra: Mambo a la Savoy (vocal by the Skylarks)/Que Me Falta? (vocal by Graciela); Columbia 39435; white-label promo N- $15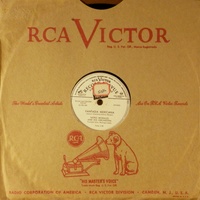 Noro Morales & his Orchestra: Fantasia Mexicana/Song from Moulin Rouge; RCA Victor 20-5324; white-label promo E+ $15
LPs A-M | LPs N-Z | compilation LPs | 45s (above)| 78s (above)| wants
© Hip Wax